Let me start by saying indoor photography is not my thing haha. And throw in there a gloomy day make it harder. We took some pictures almost identical to these two weeks ago when it was sunny and a bright sunny day makes the biggest difference. But this neutral outfit, and of course my assistant Zoey, make it all better. This is the new normal for now so let's hope for sunnier days for better indoor pictures 😉
Update 4/17 – 65% off select full price styles:

I'm such a huge fan of neutral outfits and this one is no exception. I'm sharing another outfit at the end of this post and I'm so in love with it! I'll talk about it more below…
I was so excited about these straight leg jeans (they look way better in person). The fabric is substantial and the fit is amazing. I'm wearing size 2. Ann Taylor's newest arrivals include quite a few pretty neutral pieces. I'm sharing a few more below.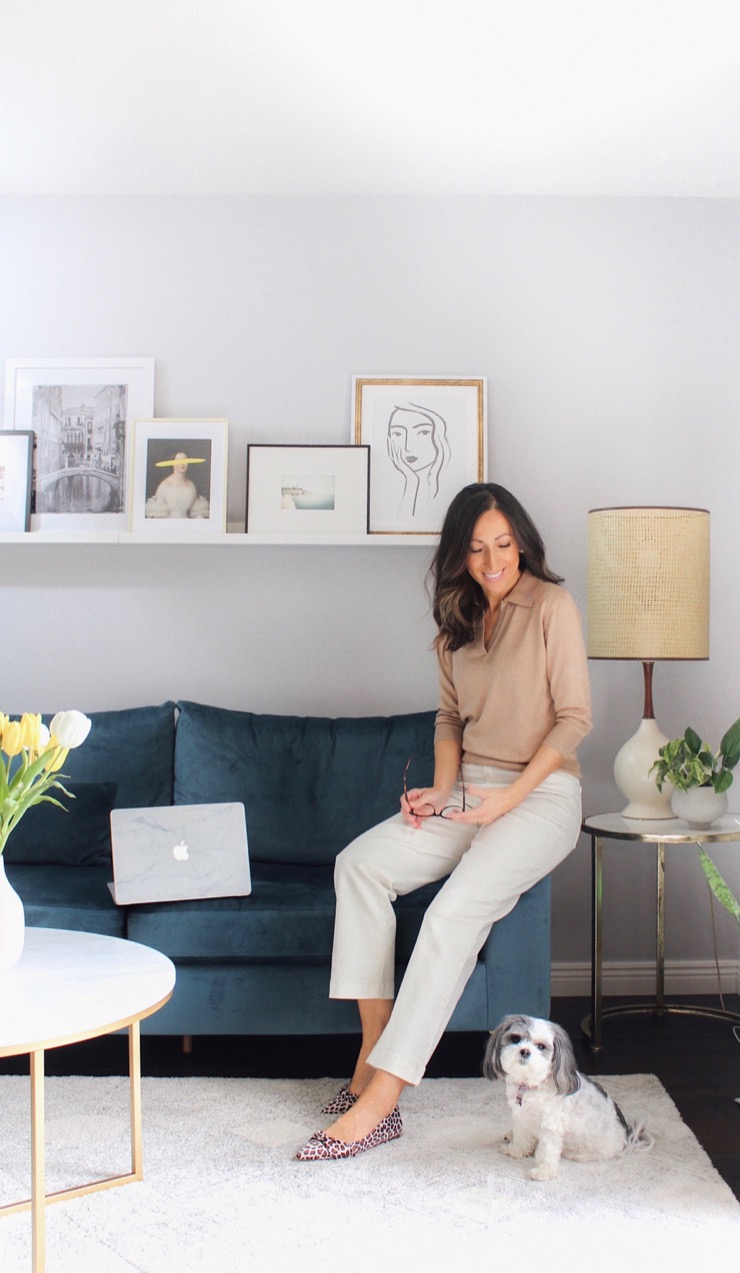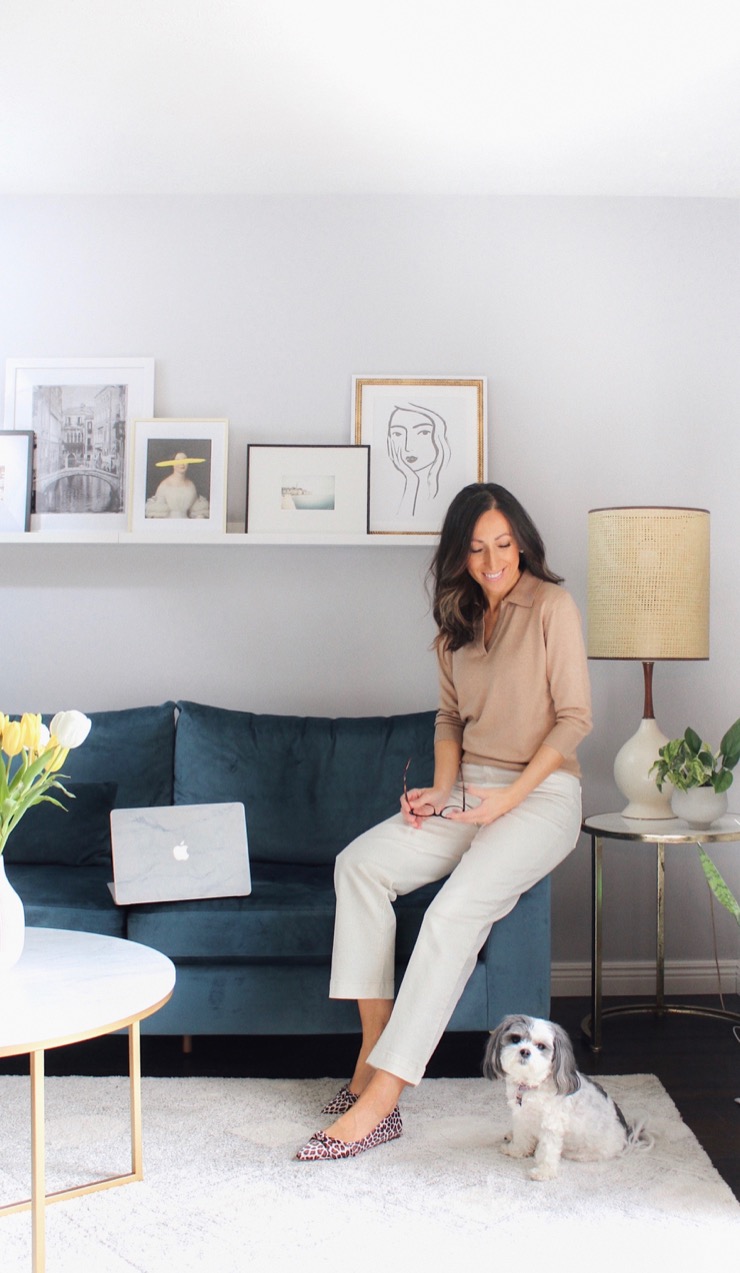 Here is a closer look at the outfit (see what I mean about these jeans?! So good). I've found that when I step out of sweatpants/leggings I'm in such a better mood and fairly more productive. But the key is also to wear something that is comfortable. While these jeans don't have a ton of stretch to them they're still comfortable because they're not tight. This sweater is amazingly comfortable (it has a collar) and will pair with just about everything (sweatpants too if you must lol). It comes in more colors. I'm wearing xs and it fits tts.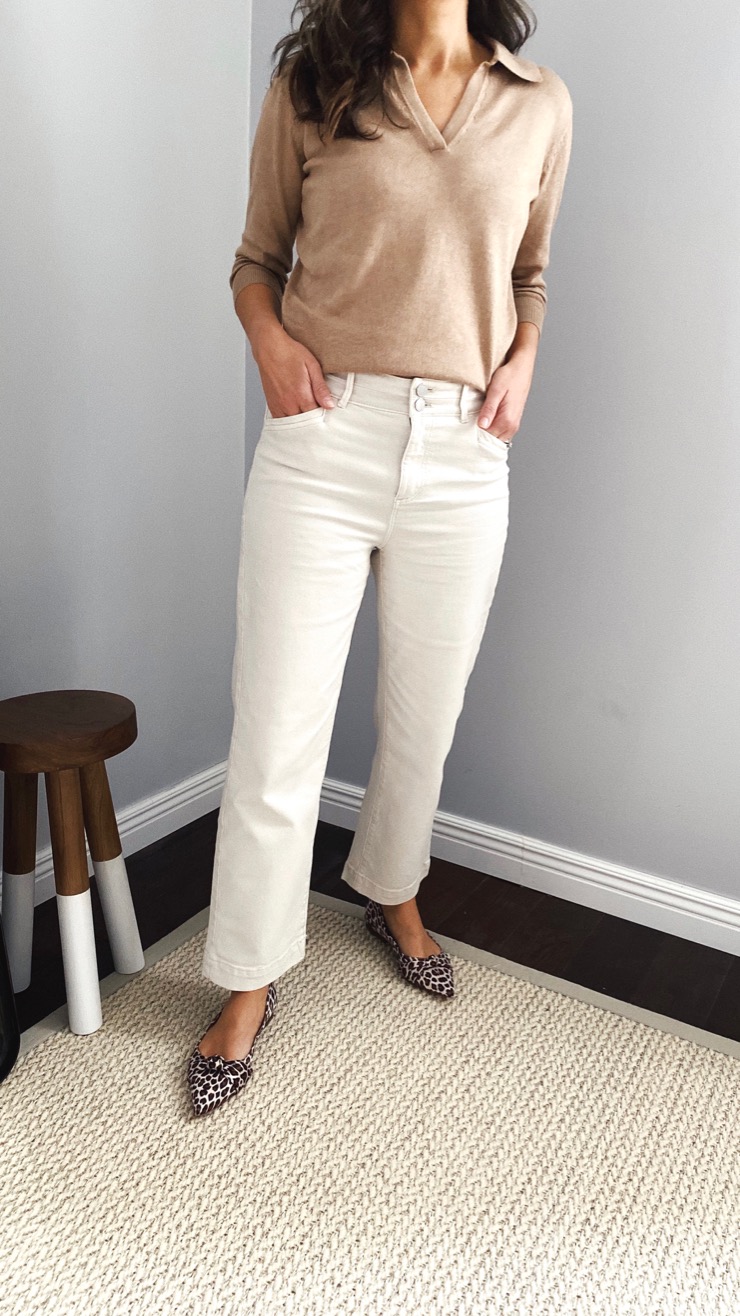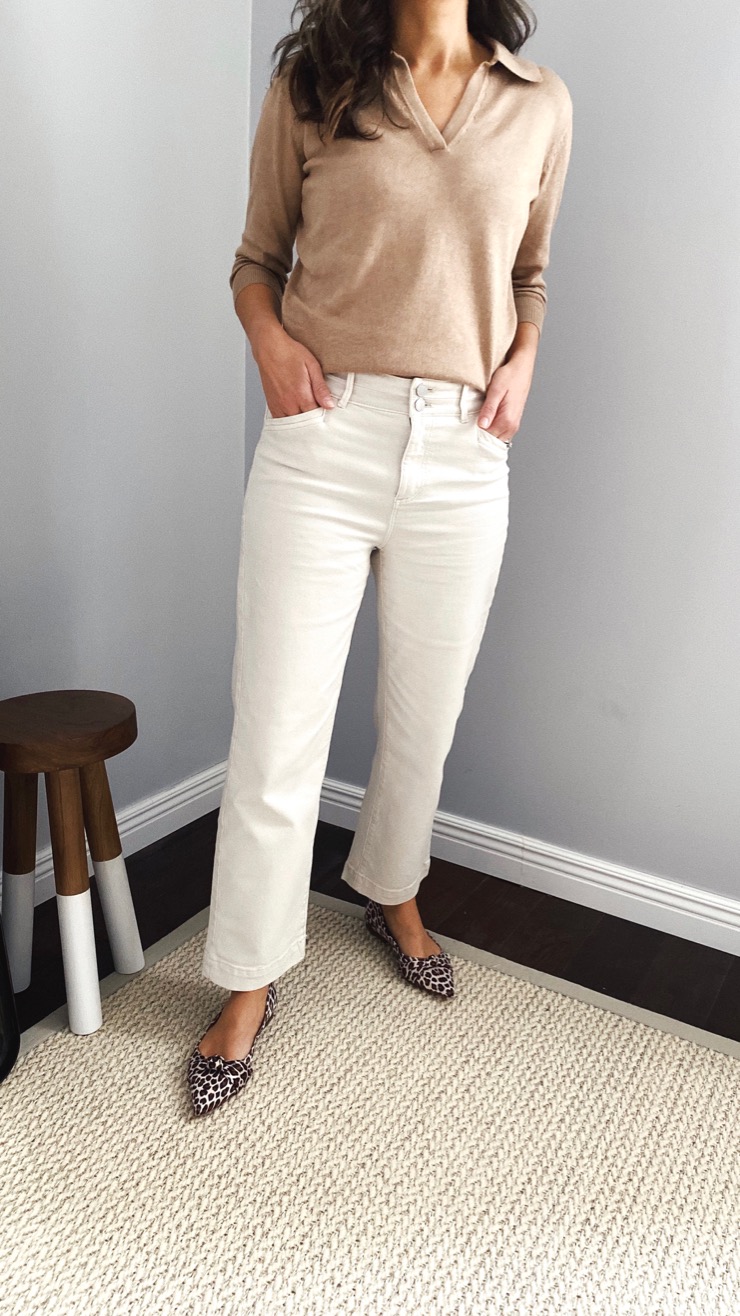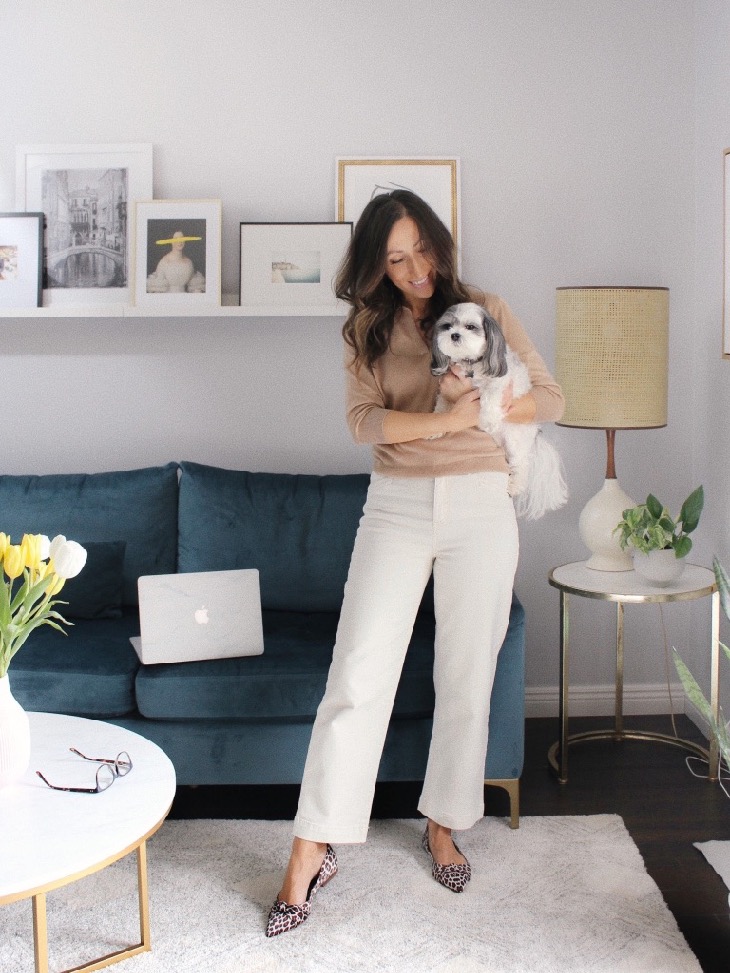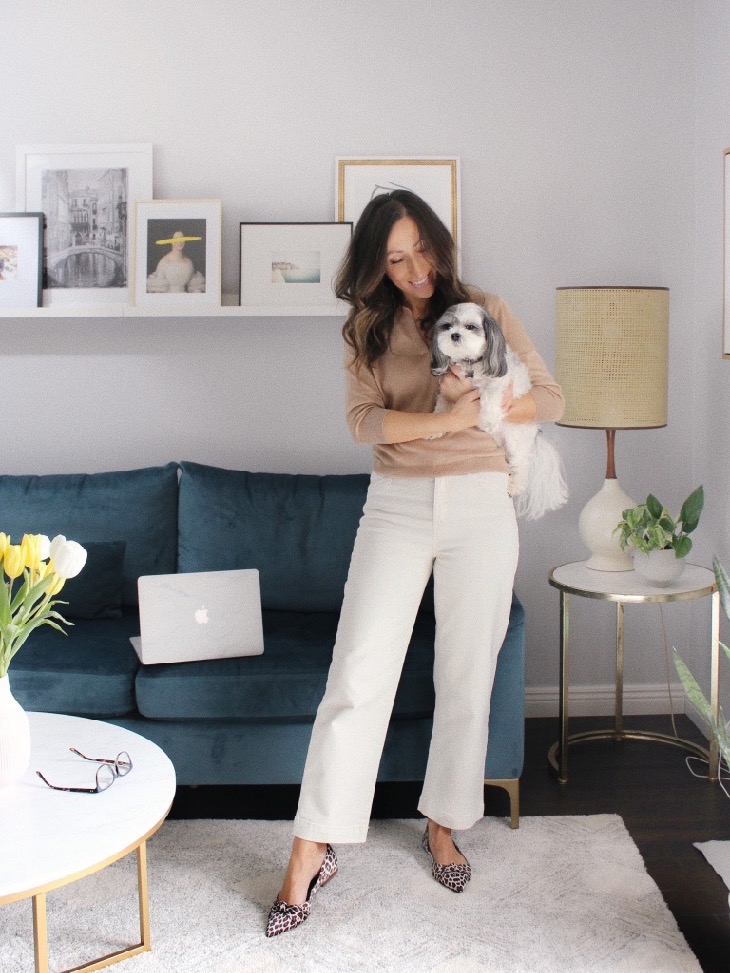 I seriously think sometimes Zoey is all about taking pictures haha. Every time I tried to get her attention she quickly turned back to the camera (it's usually the other way around).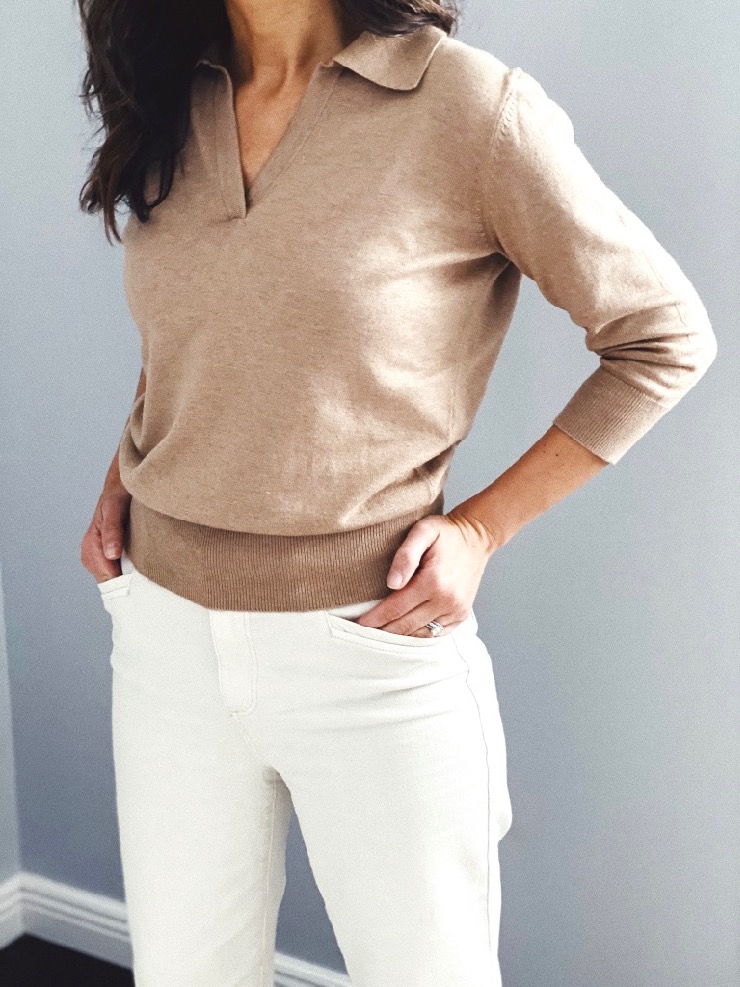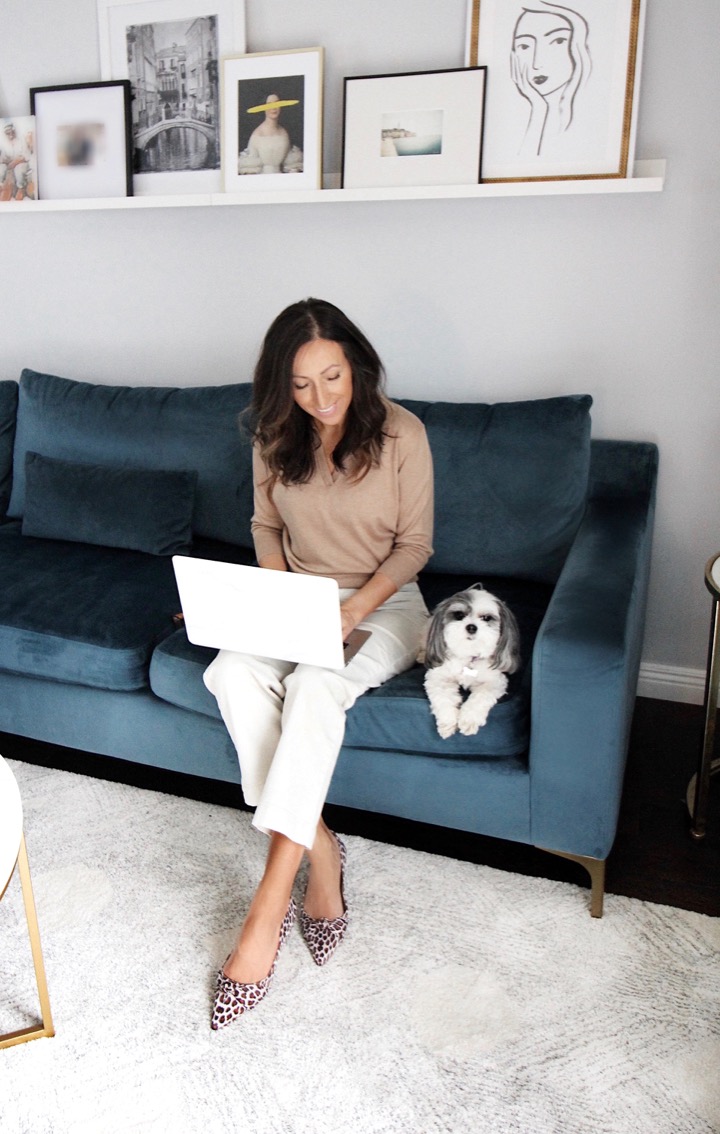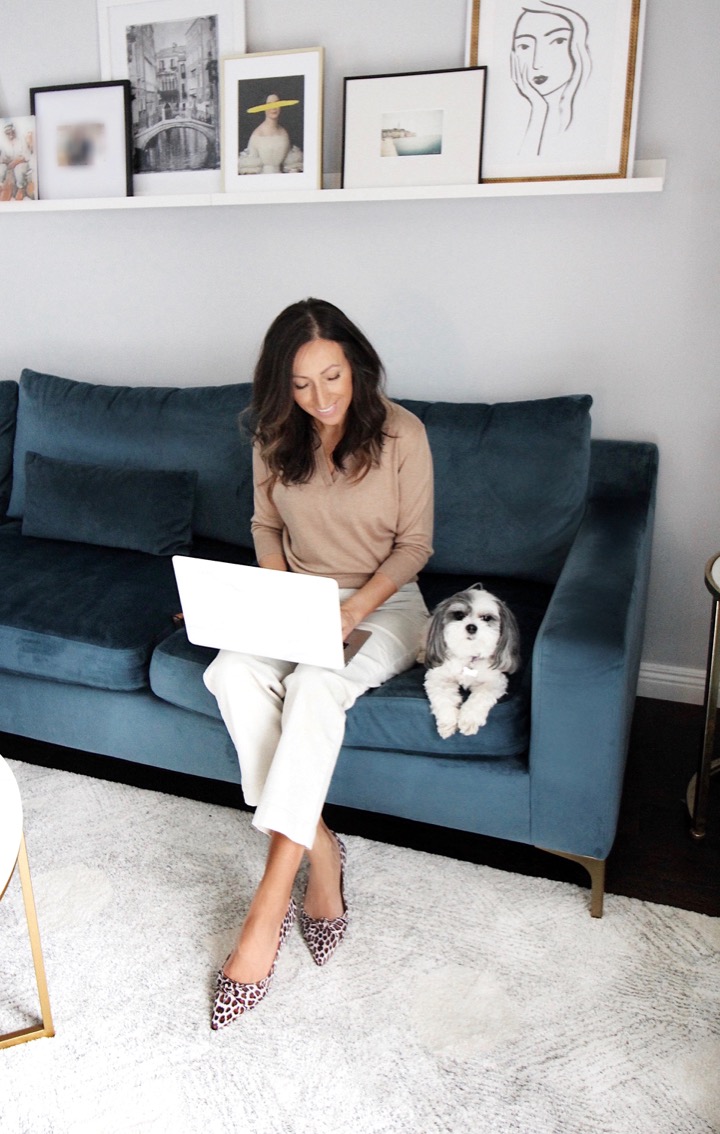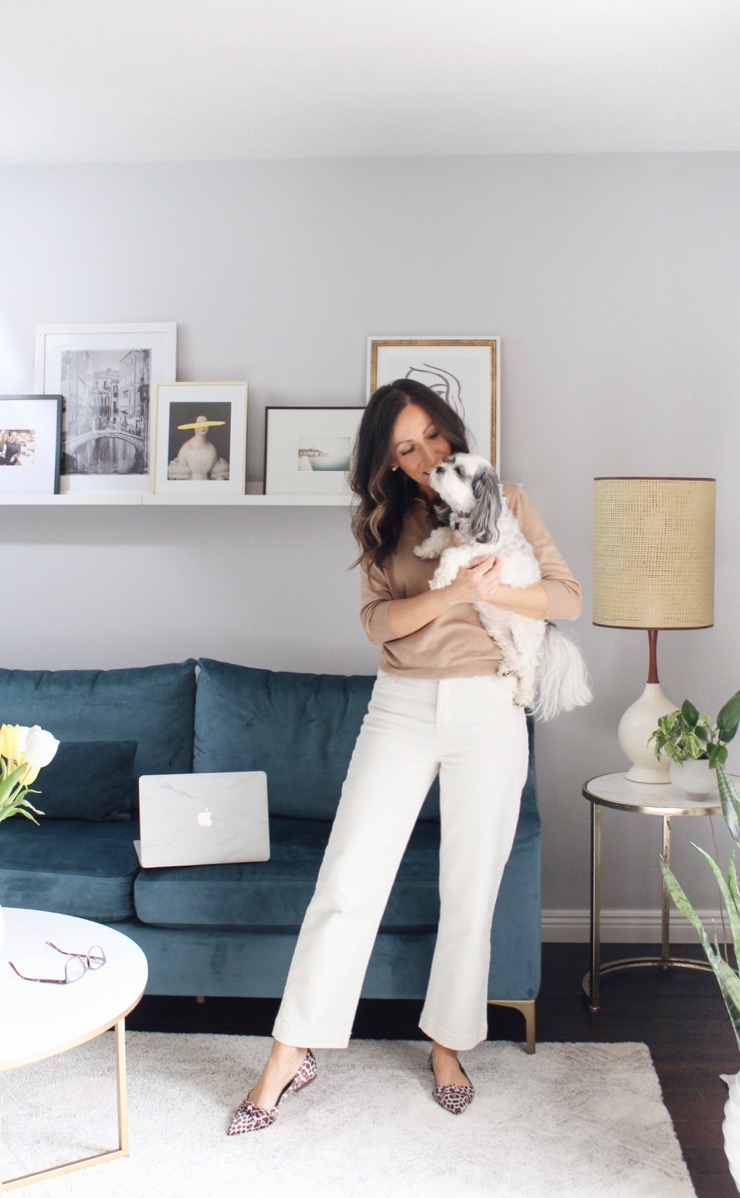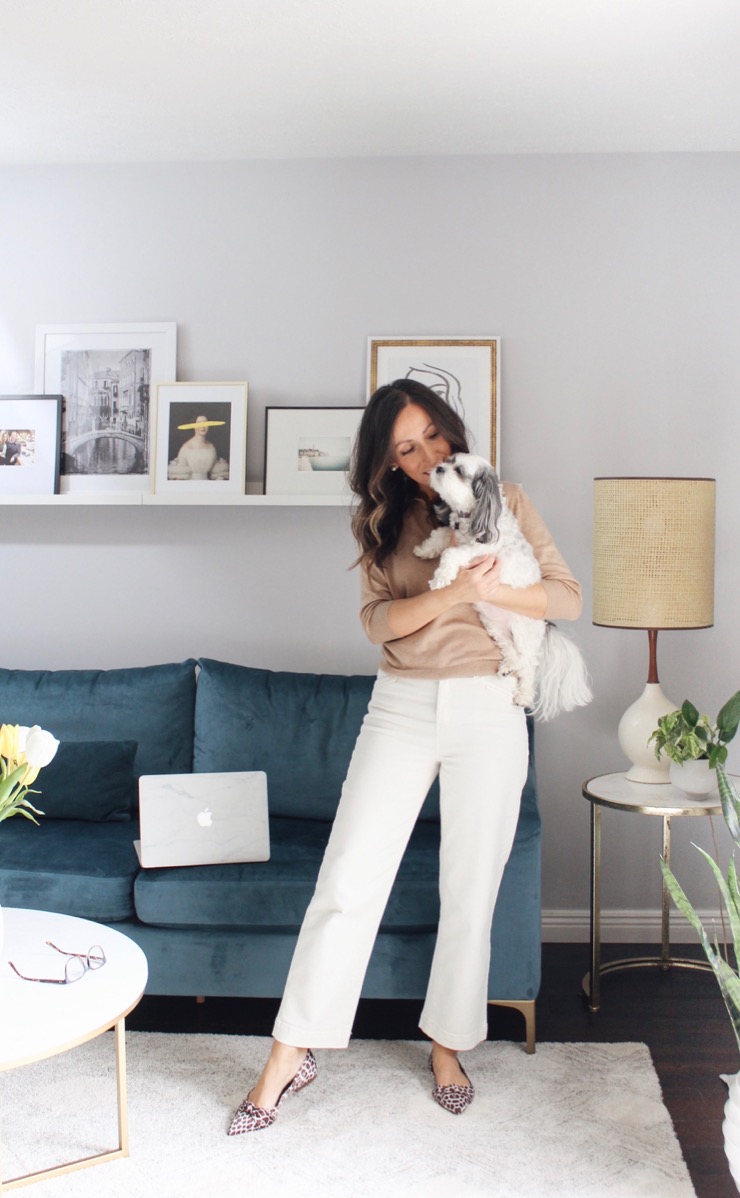 Collard V-neck Sweater in xs c/o Ann Taylor | Straight Leg Jeans in size 2 c/o Ann Taylor | Print Flats tts c/o Ann Taylor
A few more neutral favorite:

I shared this look on IG the other day…love this neutral combo! The jeans below are wide leg and are not see-through at all (fabric is nice and thick). The top is partial wrap which I think it's a great design vs a full on wrap. It stays put a lot better than way. The color is beautiful.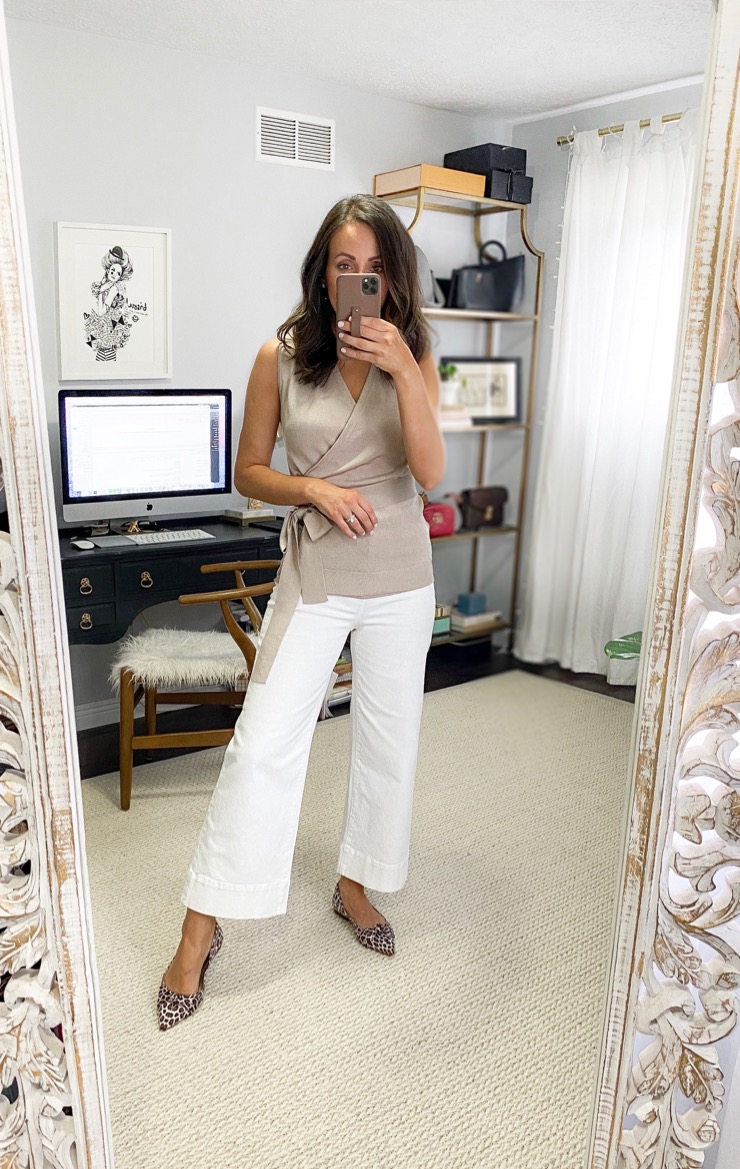 Jeans in size 2 c/o Ann Taylor | Wrap top in xs c/o Ann Taylor | Flats tts c/o Ann Taylor
Which outfit is your favorite?
A big thank you to Ann Taylor for partnering on this post!