Finally, sharing some home office inspiration. I had to start this collage for myself in order to visualize everything together by also incorporating items I already owned. So I decided to share it (I meant to share it weeks ago).
I had to stop looking at Pinterest for Inspo as that made me indecisive even more. This worked out way better.
I purchased a small vintage desk on Facebook Market place last year, and while it is absolutely beautiful the part above my knees was too low and I might have a few bruises from it. Prior to that I had a white desk that my hubby built me years ago (will post the old office pic at the end of this post). Loved it but I just needed more drawer space.
It seems like I've looked at every single website that carries office desk. There are a ton of beautiful ones, and I'll share below all the ones I had saved. I didn't necessarily want white again (a couple of white ones I liked were way too $$). The last website I looked at it is where I found the desk for me. It's real wood, heavy, plenty of drawer space and the price was great (update: it looks like they raised the price a few months later).
The desk below is the one I ended up ordering. I had it shipped to the store (didn't want to pay extra $50 shipping since the store is near my house) and they loaded it in my car for me. Shipping didn't take very long. The affordable desk is actually pretty similar to this one that's over 1K.
I already owned the rug (in light grey), the bookcase and the lounge chair below and at this point I just need a new light and some art for my office (not in a rush for either one. And you probably already saw the mentioned pieces in my previous post).
I purposely picked black frames below as I wanted some black accents too. The office chair is just for inspo too… (I've gone through a few cute chairs but all fairly uncomfortable for all day. Currently using a dining room chair).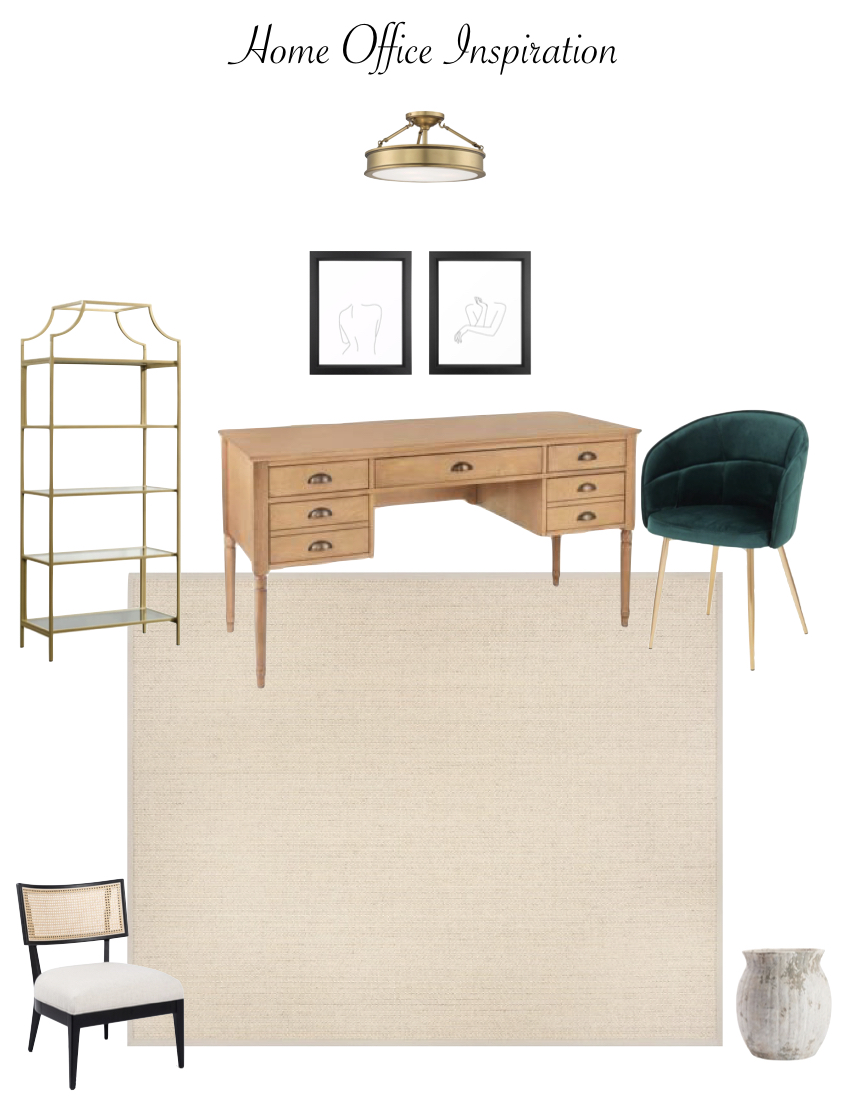 I've also gone though a number of rugs in the last six years…. While I did like them all, the white ones are just too hard to keep clean and it drove me nuts. I'm so happy with this one, wish I had purchased it sooner. It's a great neutral, very durable. I would love this for the dining room too…if I didn't already like the one we had (which is either this one or identical to it…don't remember, we have had it so years).
Absolutely love the desk below and the last time I looked the West Elm's site I did not see this color. Because I would have remembered the pretty light gray. The swivel chair below is something I'm still considering.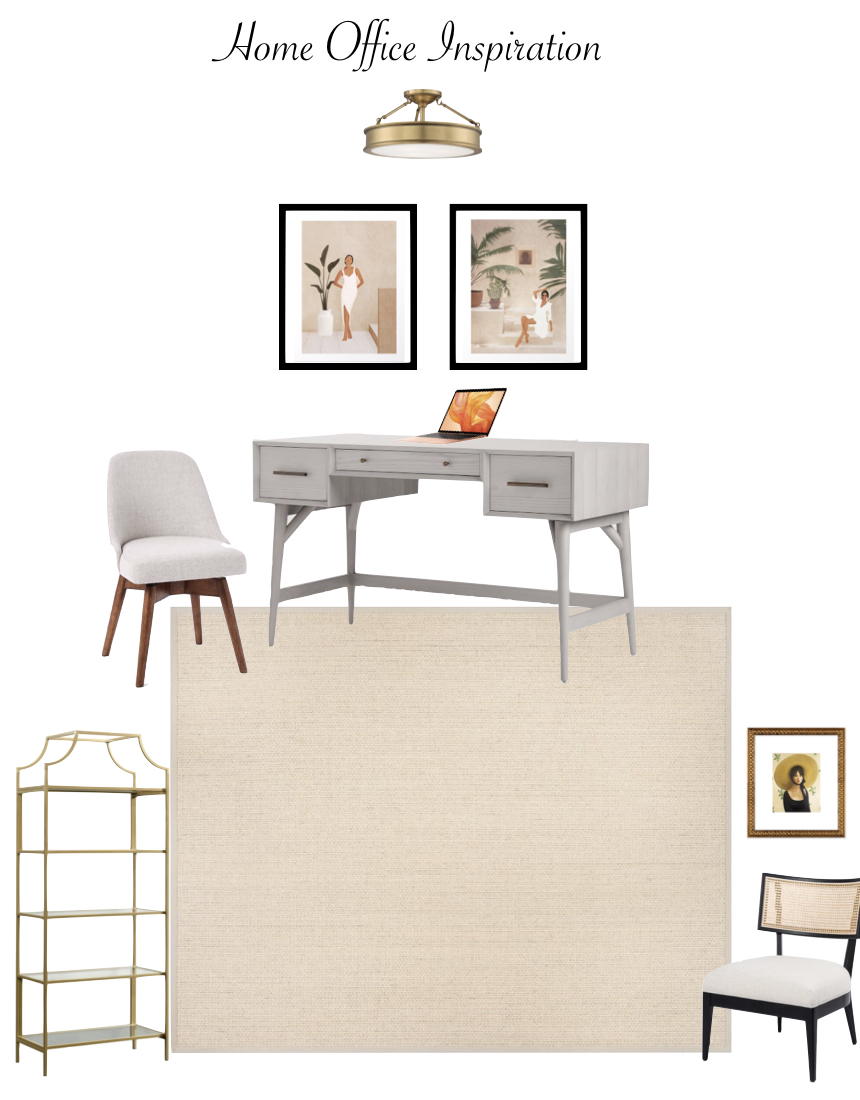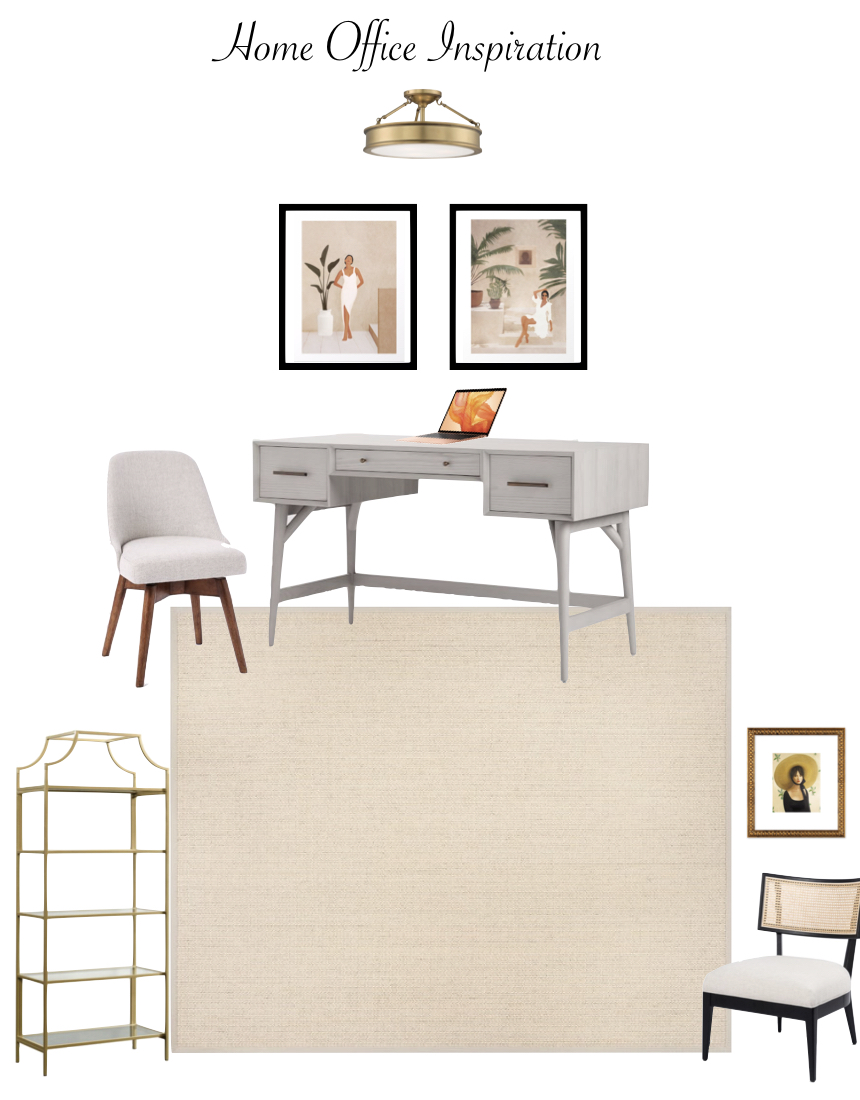 Some pretty desk I saved as a possible option:

Chairs:

This pic below was take in 2018. I sold the chair since (it comes in more color) and gave away the desk to a friend. Still have the rug but in guest bedroom.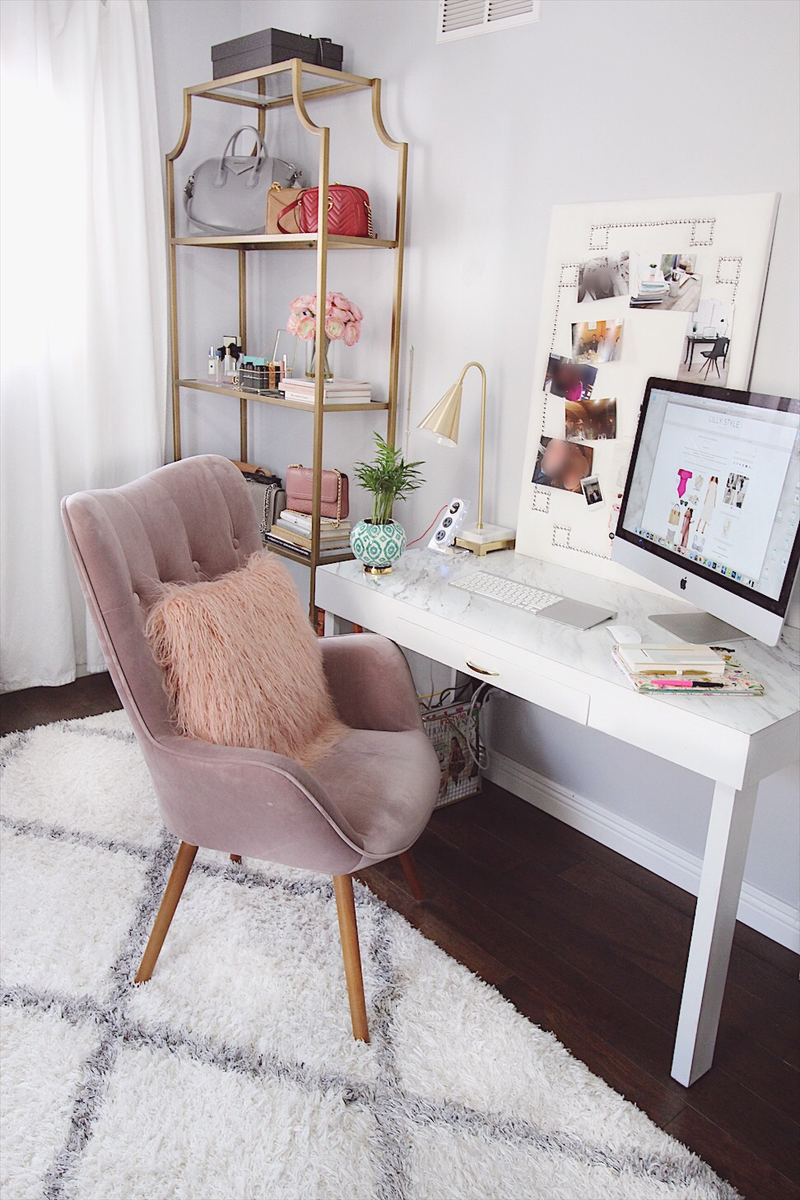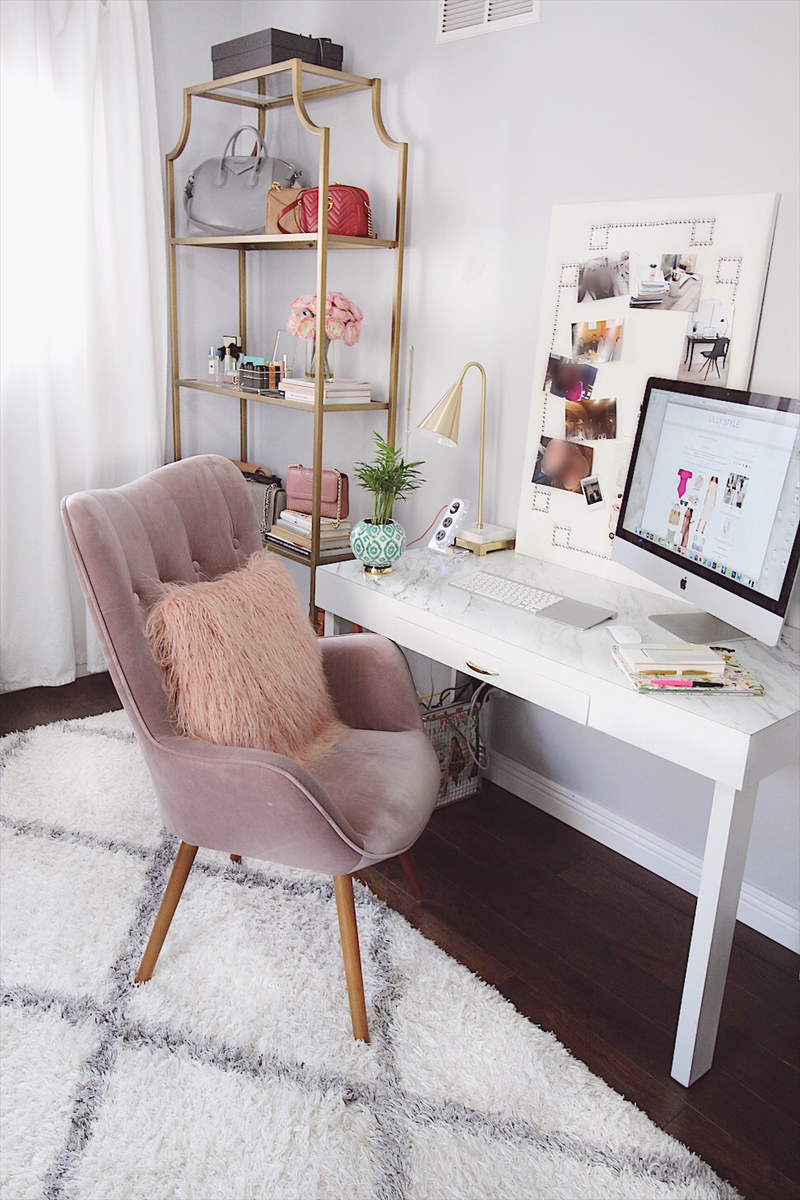 Thanks for reading!