One of my favorite summer activities is blueberry picking, specially these days when we're limited what summer activities we can do safely. My sister and I have gone for years to the same blueberry farm, which is owned by the cutest older couple. And we have never been there at the same time as anyone else, expect today when we arrived at the same time as an older couple. But we never saw them as the the blueberry farm is a good size.
Another thing I love about this specific farm is that they don't spray their blueberries…so we eat as we pick (the owner jokes that we'll get weight on the way out).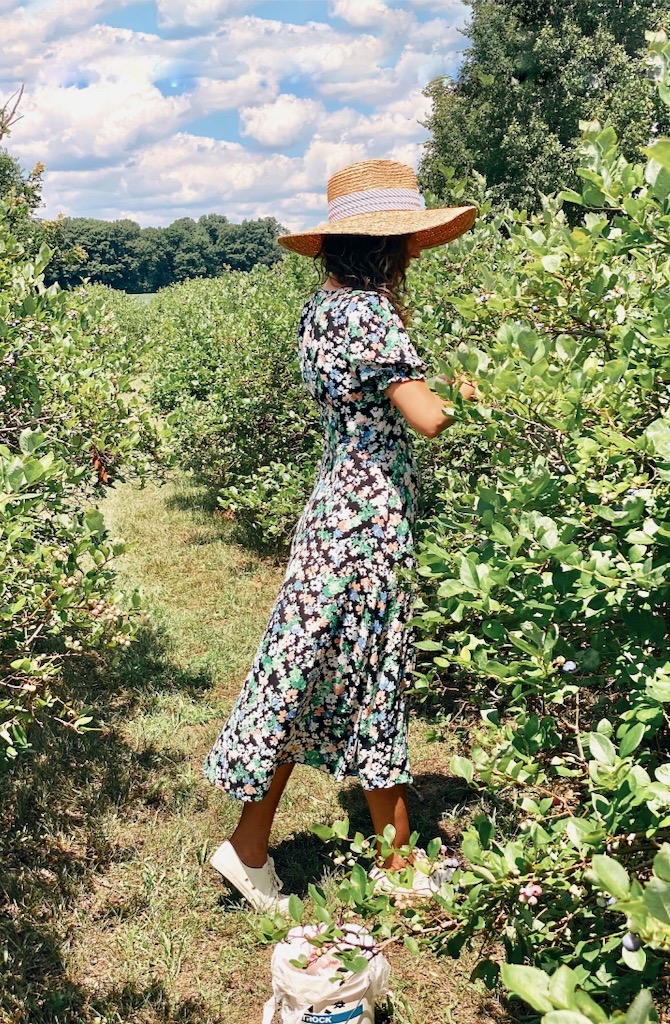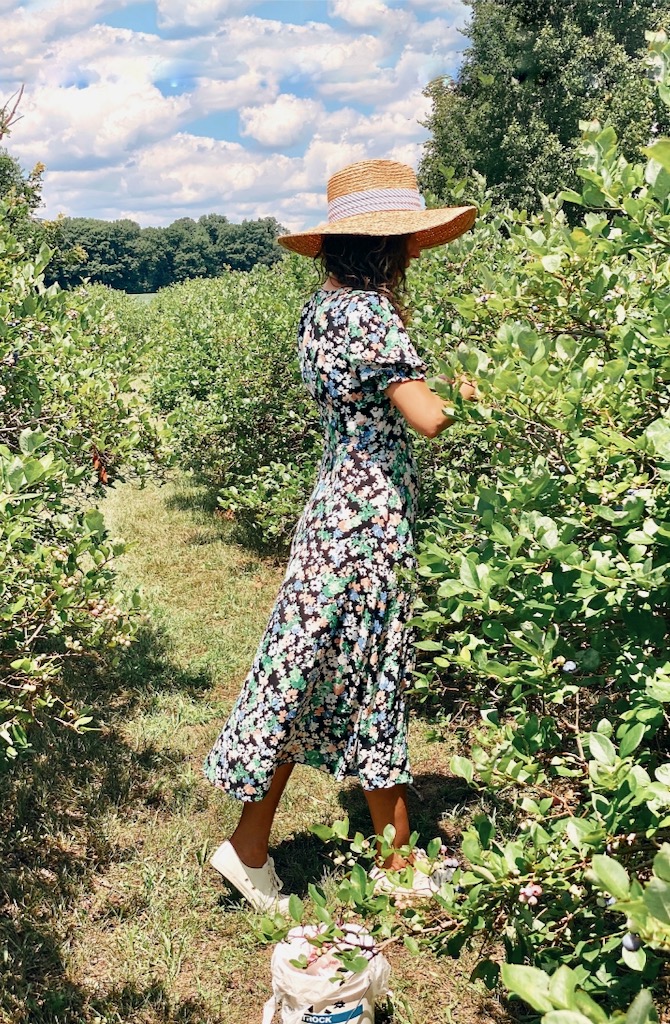 This is another dress I purchased back in February before out trip to Mexico. I love the style and floral print and it was only $20. I've mentioned this hat before, but in case you missed it, it has become one of my favorites…especially because of the wide brim. Sneakers are old Converse (faux leather I believe) which I got in either 2016 or 2017. I actually bought a backup pair (on sale) because I wore them so much and they go with everything. I will link two 'leather' styles below. Another reason I love them is because of the leather so if you're caught in rain your feet will be less soaked than in the classic ones (which I still also highly recommend).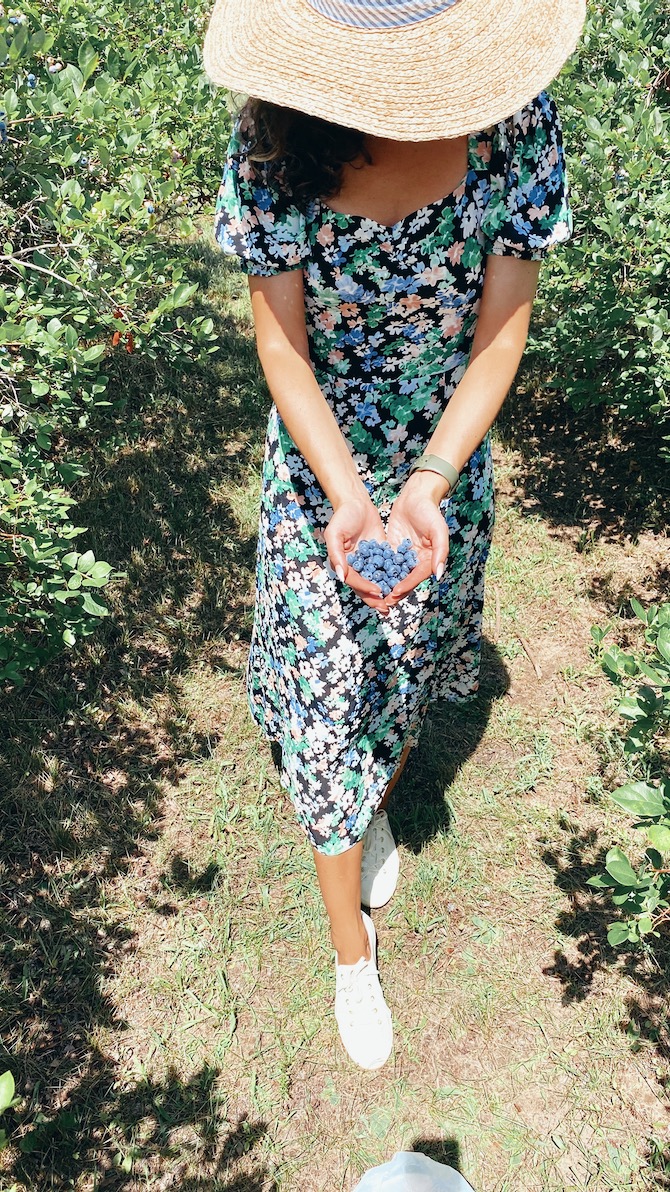 Outfit details:
Leather Converse, also here similar style (their sizing is different fyi) | Floral Dress in XS – great options here, loving this one | Wide Brim Hat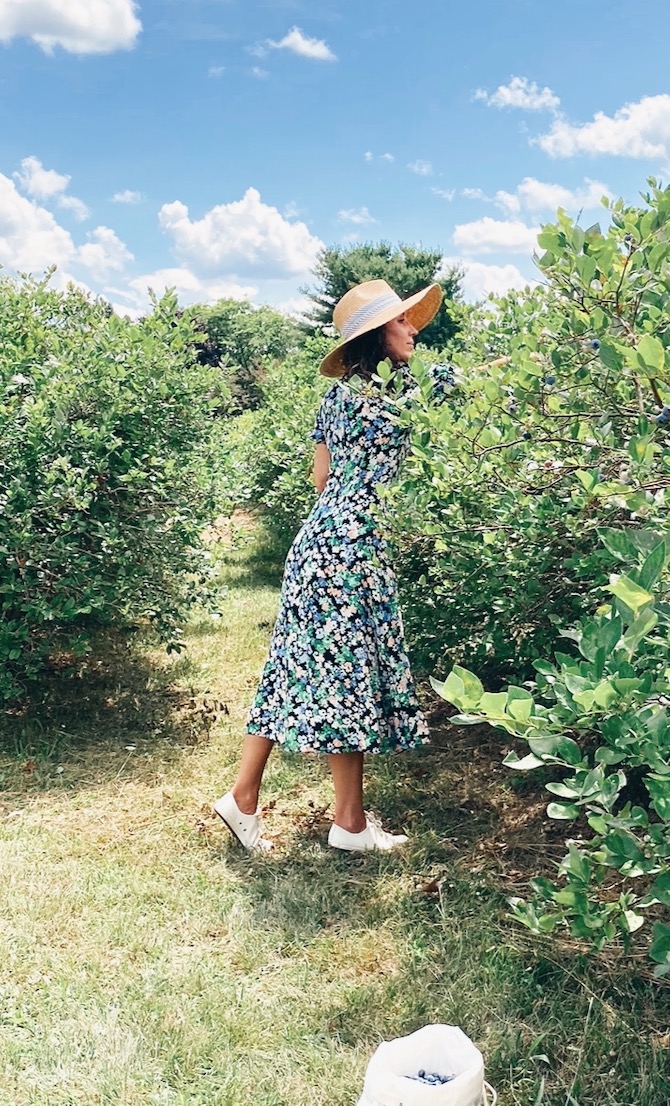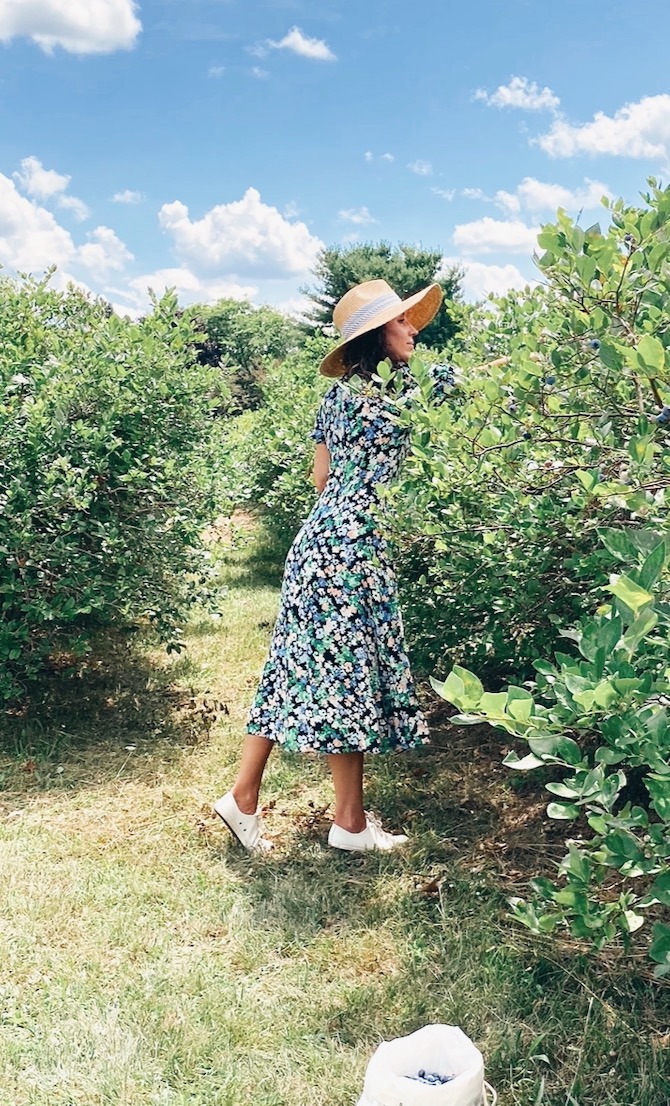 We never let the blueberries go to waste. Most end up in our belly before I make something and freeze the rest for smoothies or pies.
One thing that I'd like to get is a cute basket for blueberry picking. They provide plastic buckets and grocery store bags but since I go each year, multiple times a year, a cute basket would be lovely addition to this fun summer activity.
It actually didn't occur to me until now that I wore Converse sneakers both times I went blueberry picking this week, just different styles. The weather was in the low 70's the 2nd time we went so I thought jeans it is and I absolutely love these comfy straight leg ones.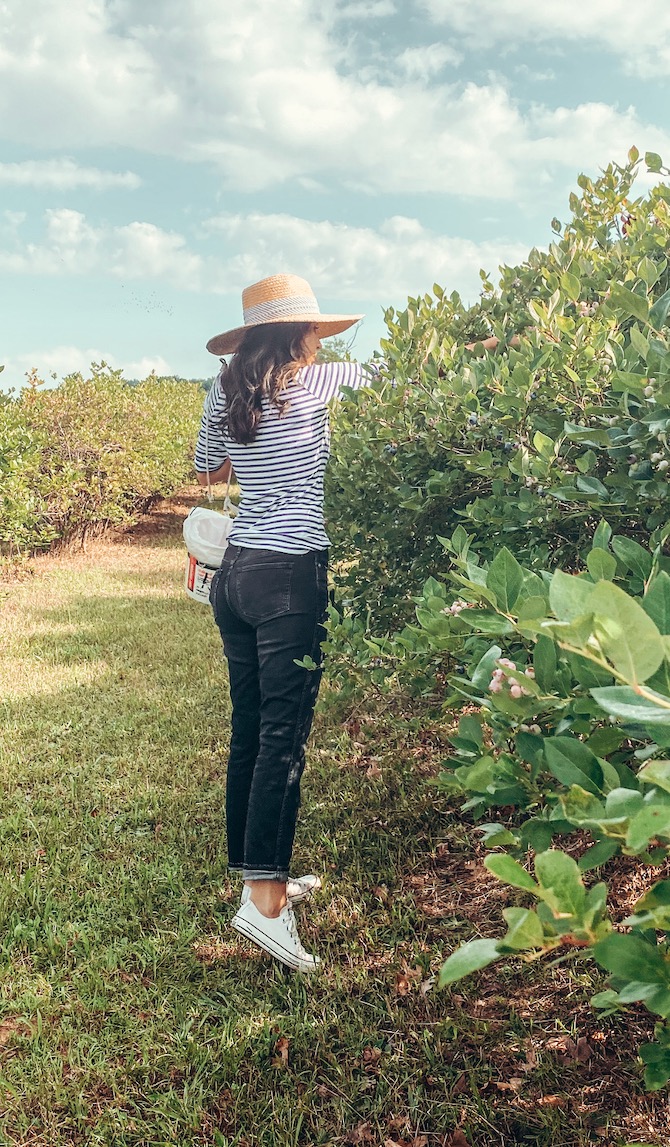 Converse Sneakers | Straight Leg Jeans tts | Tee (old) similar here from J.Crew, here from Boden (so many options), also here, eyeing this two pack only $18 | Hat
I've received messages in the past asking me how I keep my Converse sneakers clean. I don't! Mine are quite dirty right now but I just throw them in the washer on gentle and they come out as new (I usually air dry mine).
Below are some recipes ideas with blueberries…
Do you have a favorite recipe with blueberries?