Jeans are my thing. I'm picky on how they fit, how the back pockets are positioned etc. And they're one wardrobe category I tend to splurge on once in a while. I have a good mix of 'save and splurge' jeans but most 'save' just don't fit my body right for some reason (which ends up being such a waste of $ obviously. There are also plenty designer jeans that don't fit me well). BUT, in the last year or so it seems that a lot of affordable retailers have improved on quality and style of their jeans and I'm here for it.
Two pair of jeans I recently purchased have really impressed me. Two different brands and styles, but both so good that I had to share!
First up these skinny jeans recently shared on my Instagram. They fit so well in all the right places and after a full day of wear they did not stretch out (but they have a nice amount of stretch to them). They're the true skinny which I also love to pair with boots and booties during colder months (no bunching up here). They run true to size for me. I love the dark wash, always a nice polished choice, but they do come in more washes as well.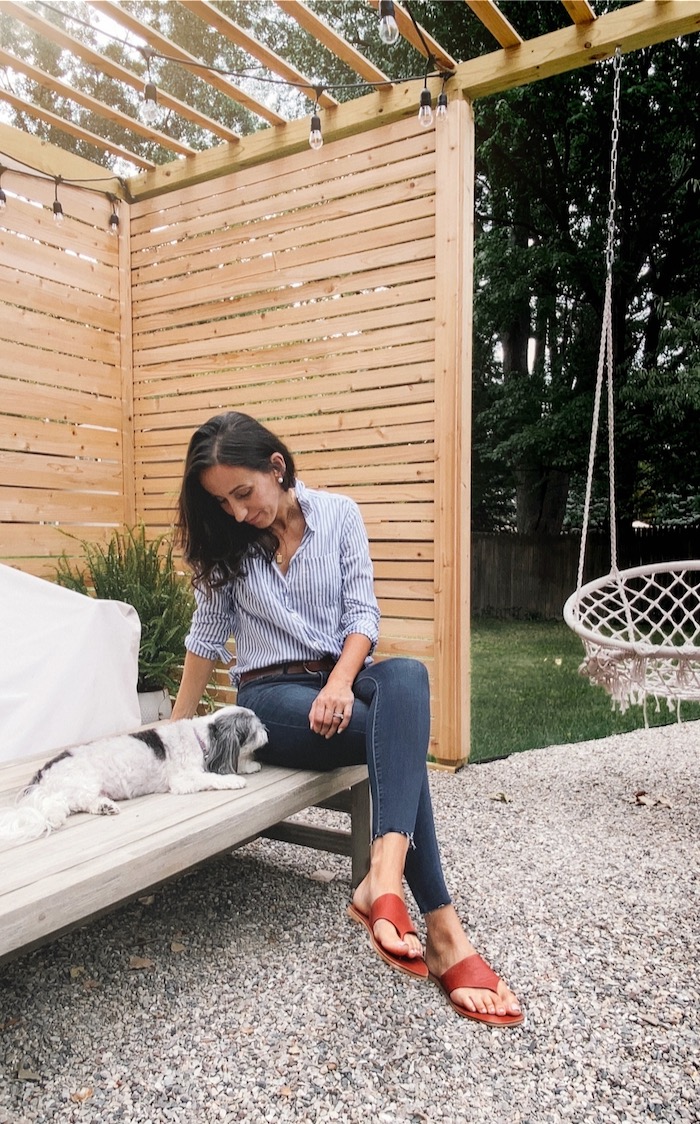 Last year I got a pair of same style jeans but in a light wash. Do this date I have not found a better pair of skinny jeans in the same price range.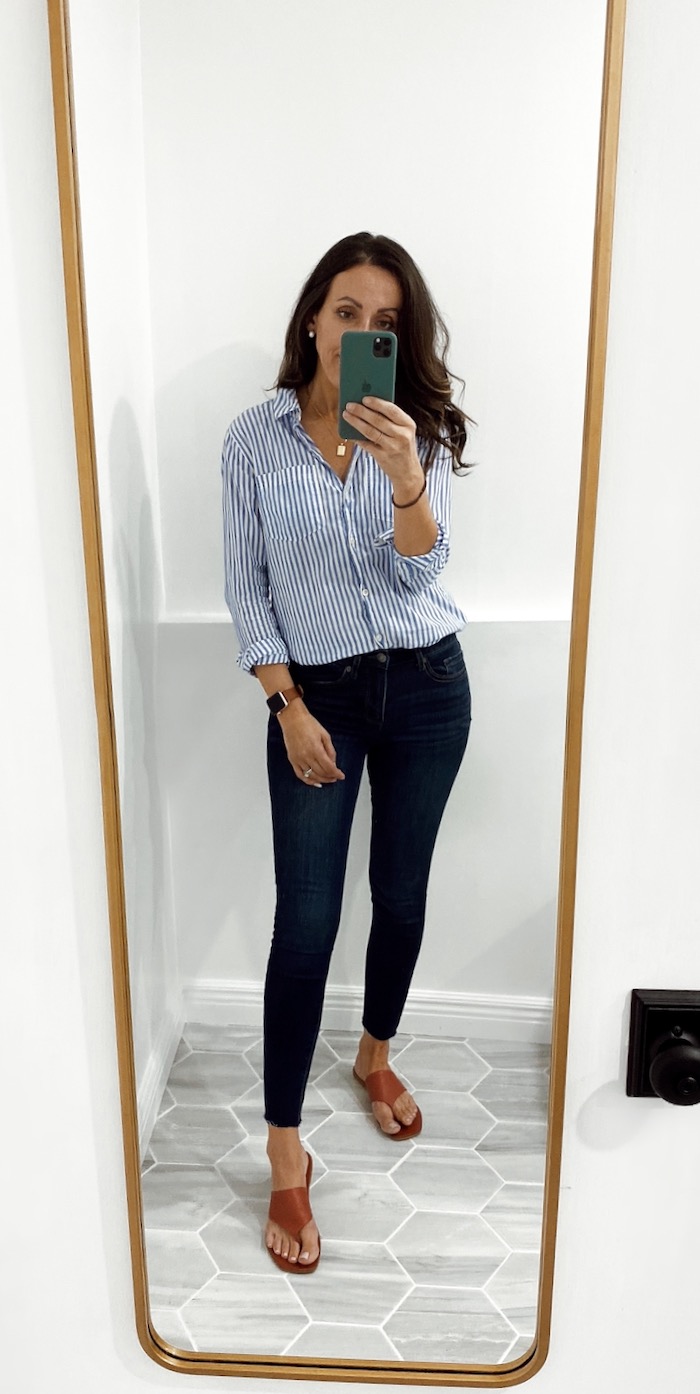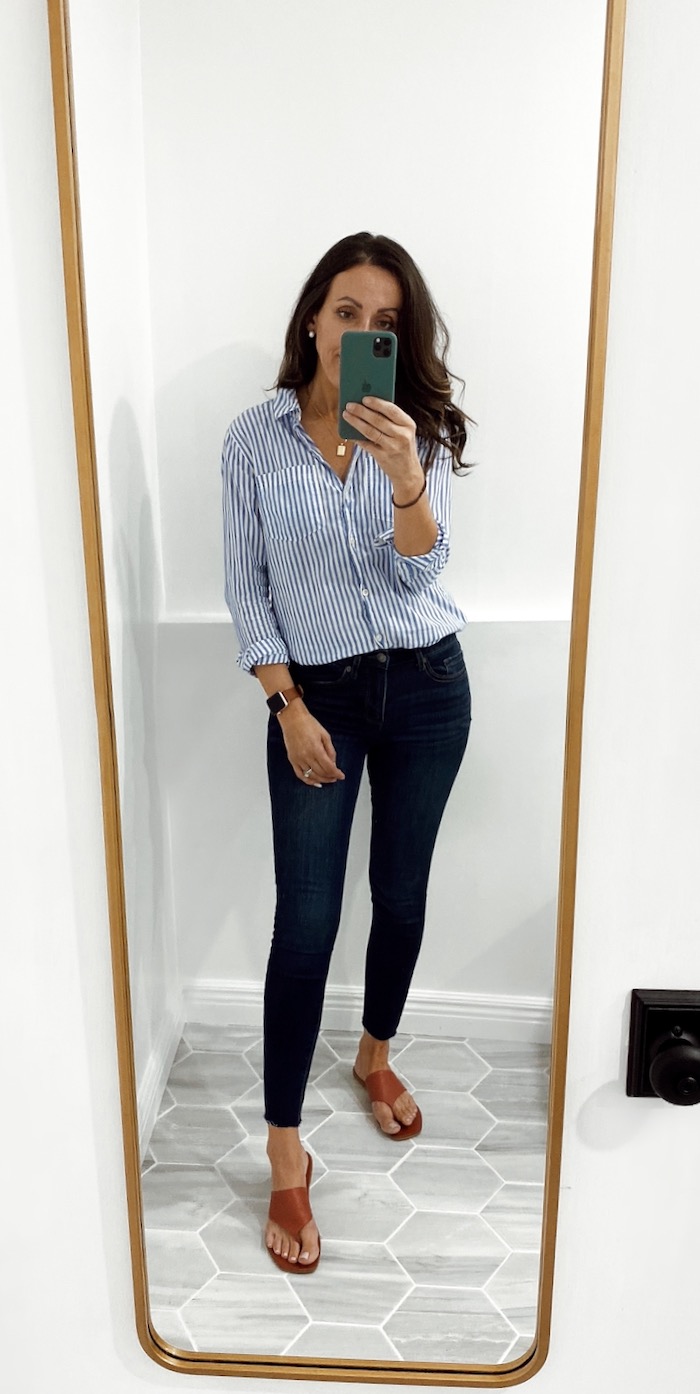 Skinny Jeans tts | Stripe Button down Shirt (super old) – great options here and here | Leather thongs tts c/o Everlane

These jeans caught my eye last week while browsing online. The style reminded me of my very loved Madewell 'perfect vintage jeans' but just more affordable. I didn't know what to expect but I was pleasantly surprised how amazing they are. They definitely look and feel like a pricer designer pair of jeans. They have a tad stretch to them. And they make the booty look quite nice lol The wash is not quite as pictured as on the model (I'm sure each pair is different) but they're still great and chic! If you're into this style, I definitely recommend these.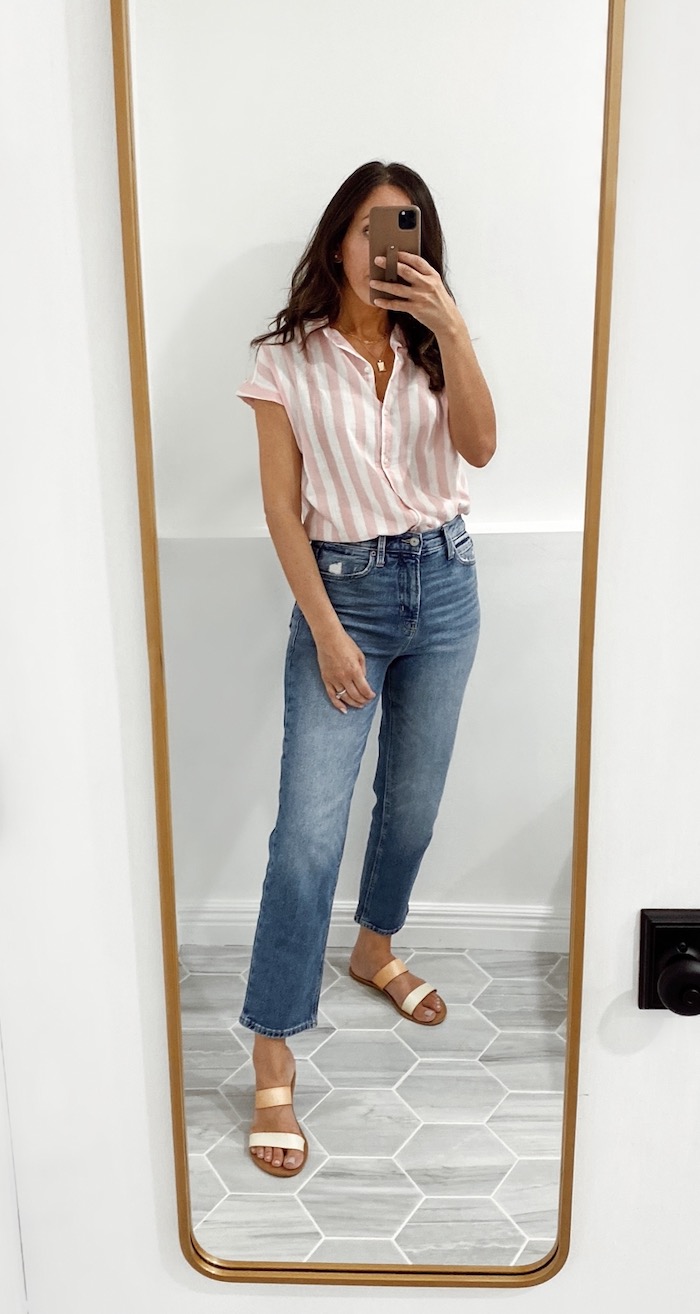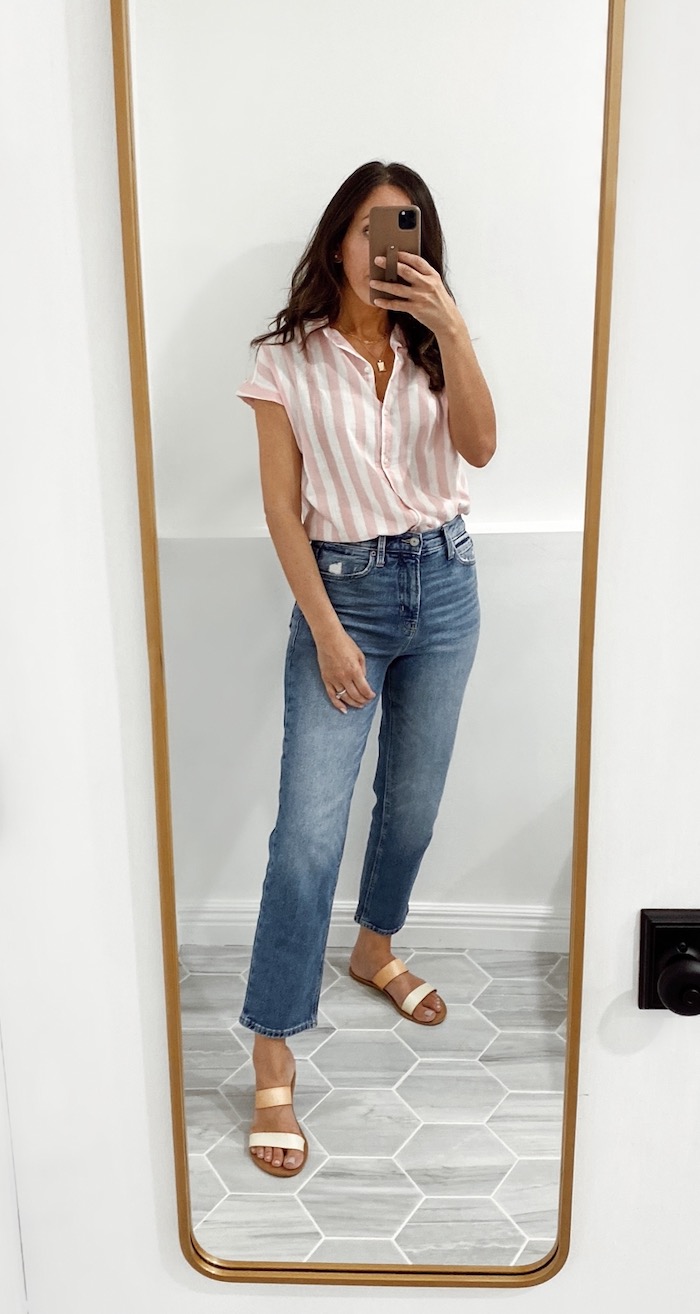 Jeans in size 2 | Striped button down in XS (also in blue/white stripe. Very light and comfy) | Slides tts (padded foot-bed, also in black, blush (mine are a year or two old but they still make them. Very comfortable) | Necklace (one from that set), and similar chain necklace

Also loving this style of jeans and this one from Old Navy. They seriously look so much more $$.
I got some more great pieces on sale recently and will share a small try-on haul tomorrow or the day after! Surprisingly, everything fits so well! So look out for that post soon!