Well, it's officially fall even though it might not feel like that in some States. But wherever you live, this dress transitions nicely from warmer weather into early fall days (perfect for year-around really). And it's only $30.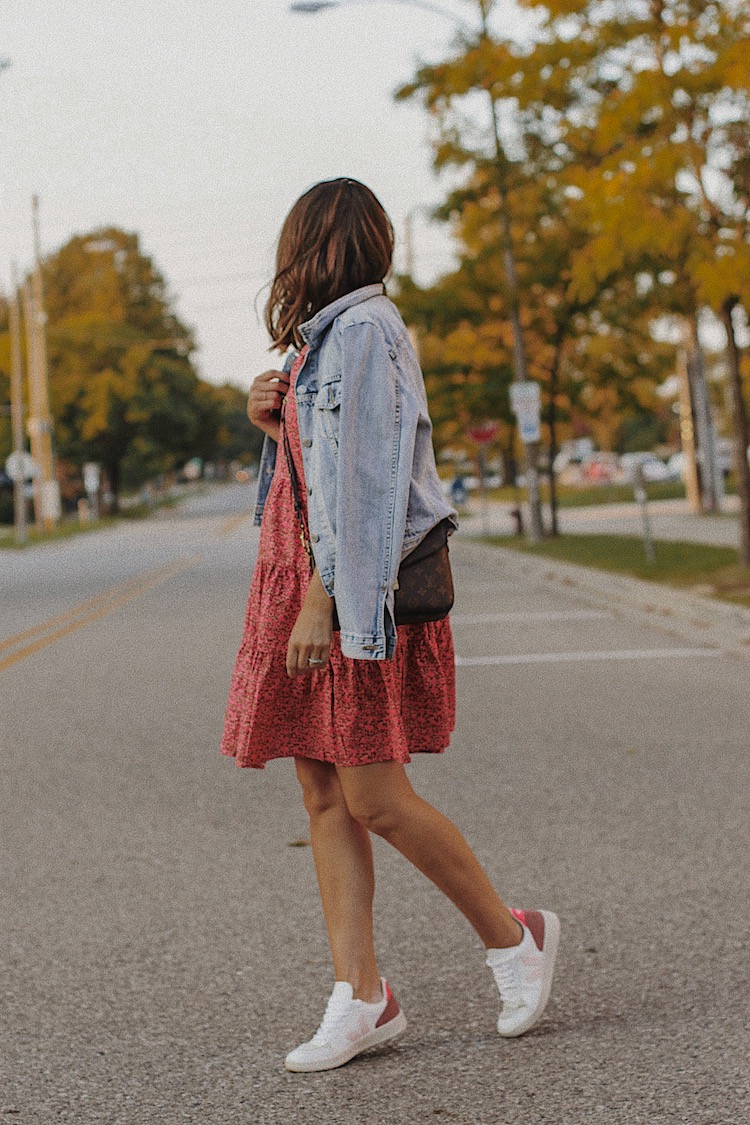 I "accidentally" saw the dress in store (literally went to Target for some paper products) and came out with a bit of random stuff, including this dress. It looked SO cute and comfortable that I couldn't resist. It's very oversized style but it somehow manages to not look bad. I'm wearing XS and you definitely can size down if you'd like.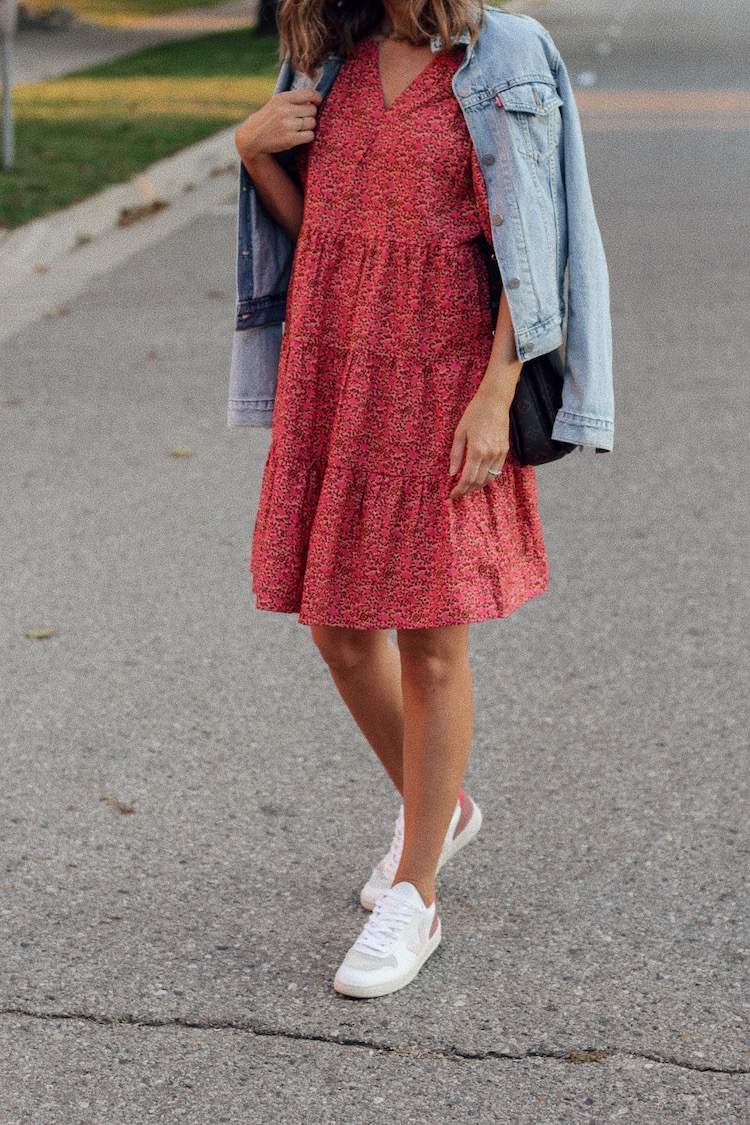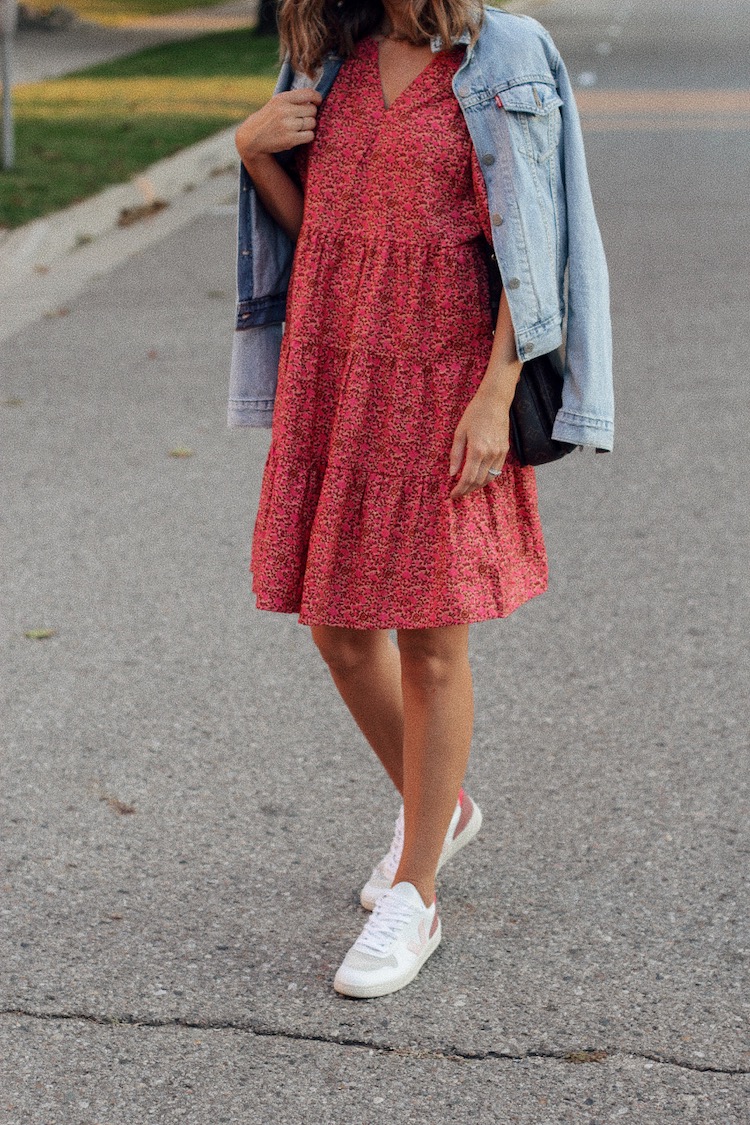 These Veja sneakers paired perfectly with the dress. And one thing I'll says about them, in case you missed my brief Veja reviews in the past, they're very comfortable and I'd definitely recommend them. The only issue with Veja sneakers is that the tongue can be stiff on some of them (I think it seems less stiff on these than on my older pair). But putting the tongue just slightly to the side solves the problem for me. They have so many great styles/color combinations. I'm a fan especially since they focus on environmentally fair-trade methods.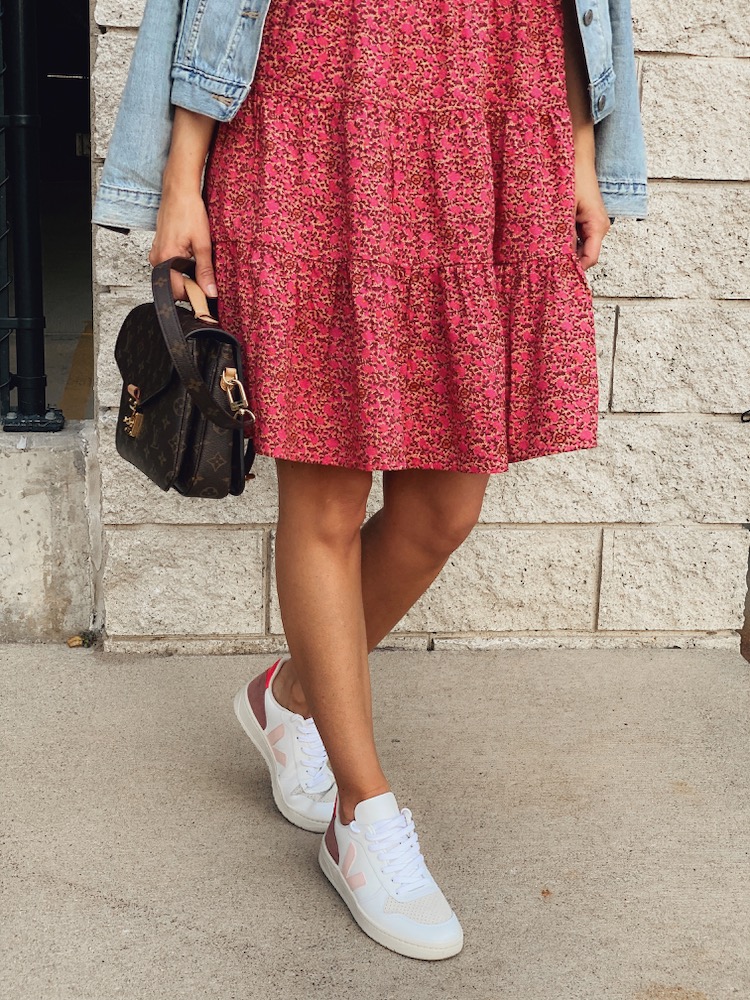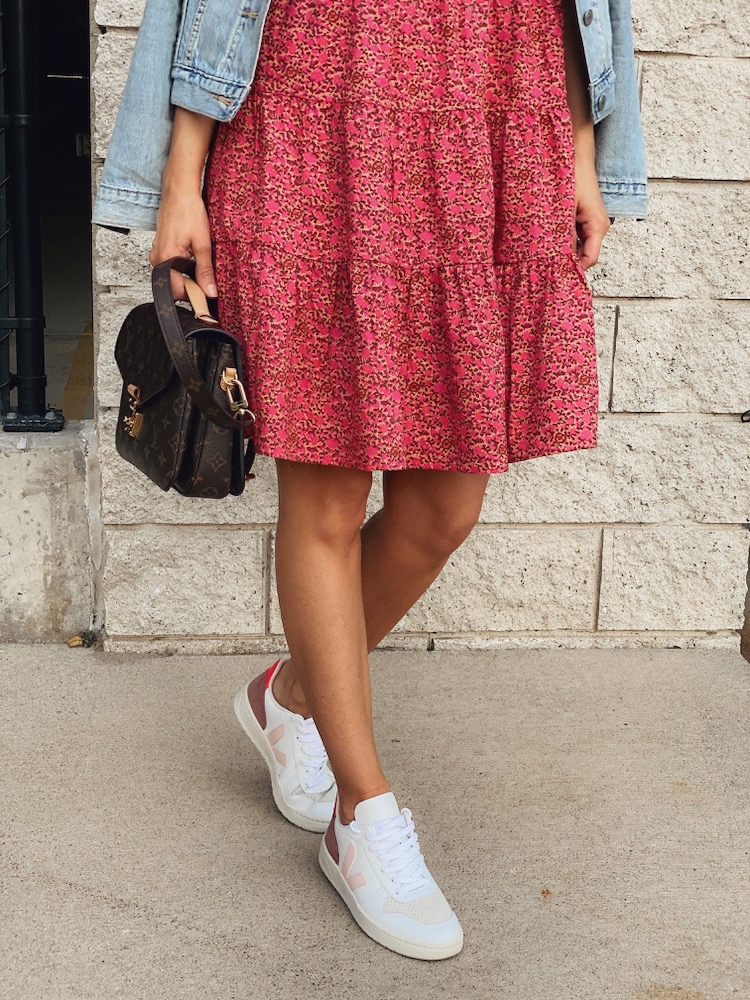 I tried the dress with my buckle booties, somewhat similar to these, and it looked so good! But I decided to wait until October to bust out the booties. Figured I better get some more wear out of my white sneakers before the weather gets yucky.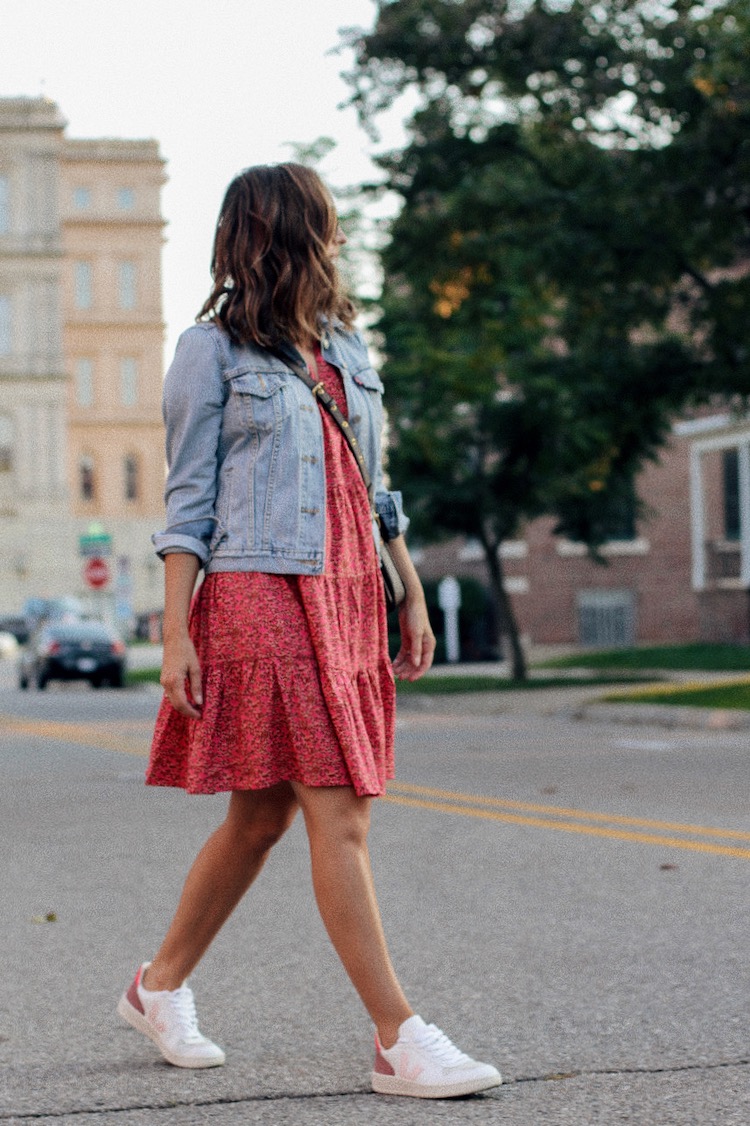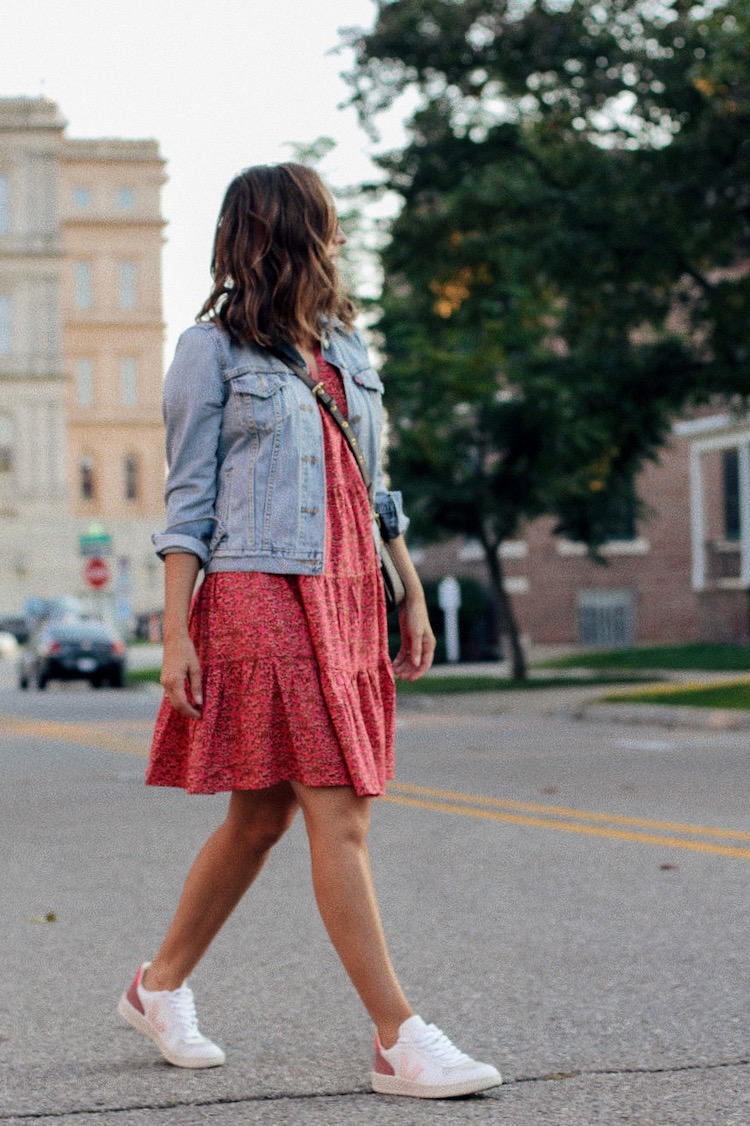 Did I mention the dress has pockets? Always a nice bonus.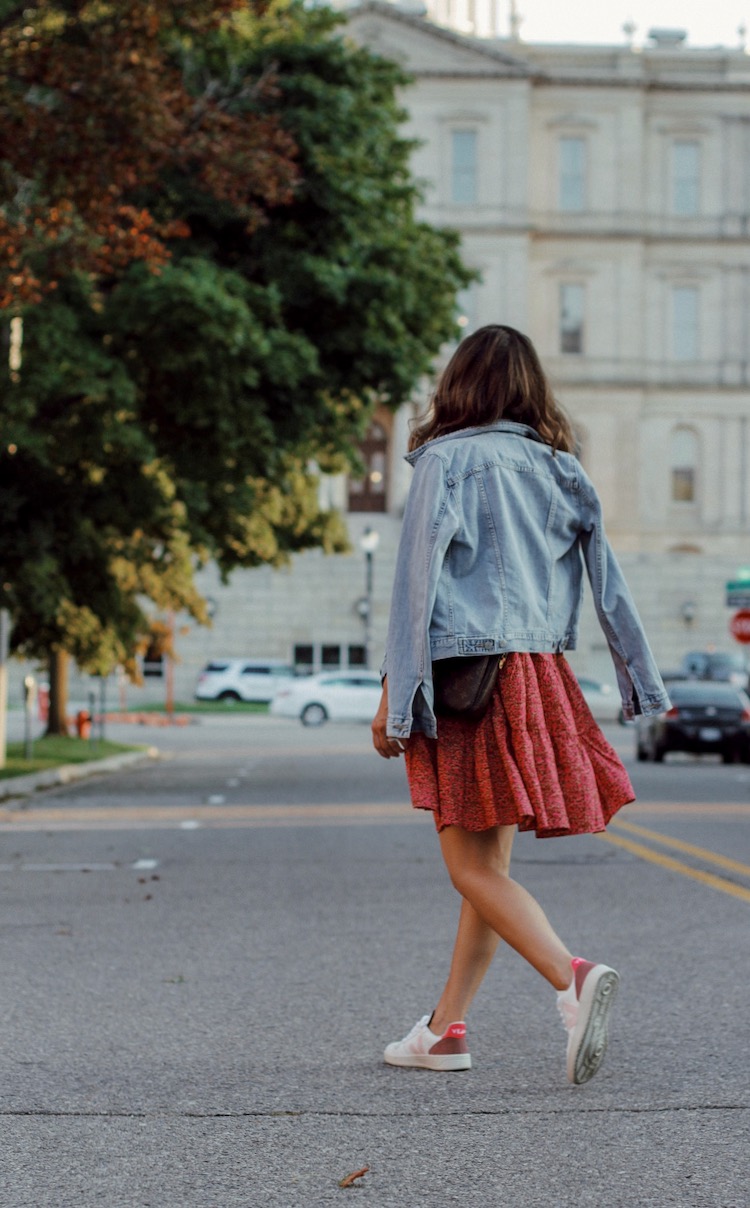 These Madewell sunglasses have become one of my favorites…and this is coming from someone that only wore classic ray-bans for years….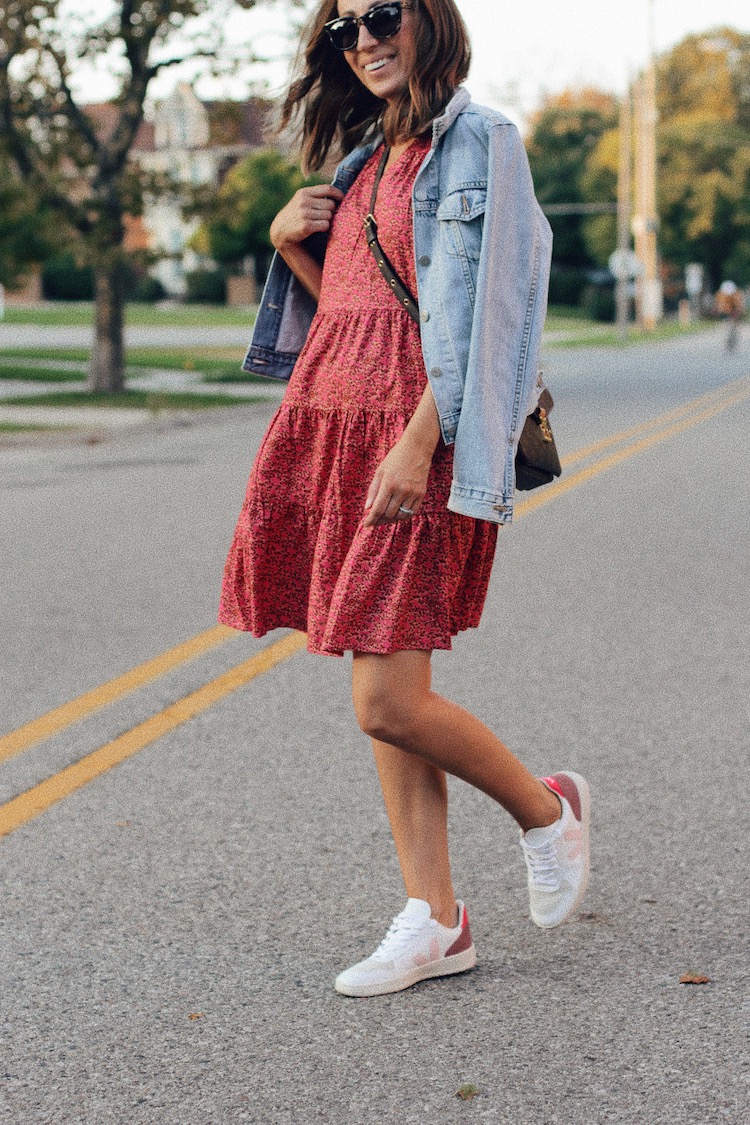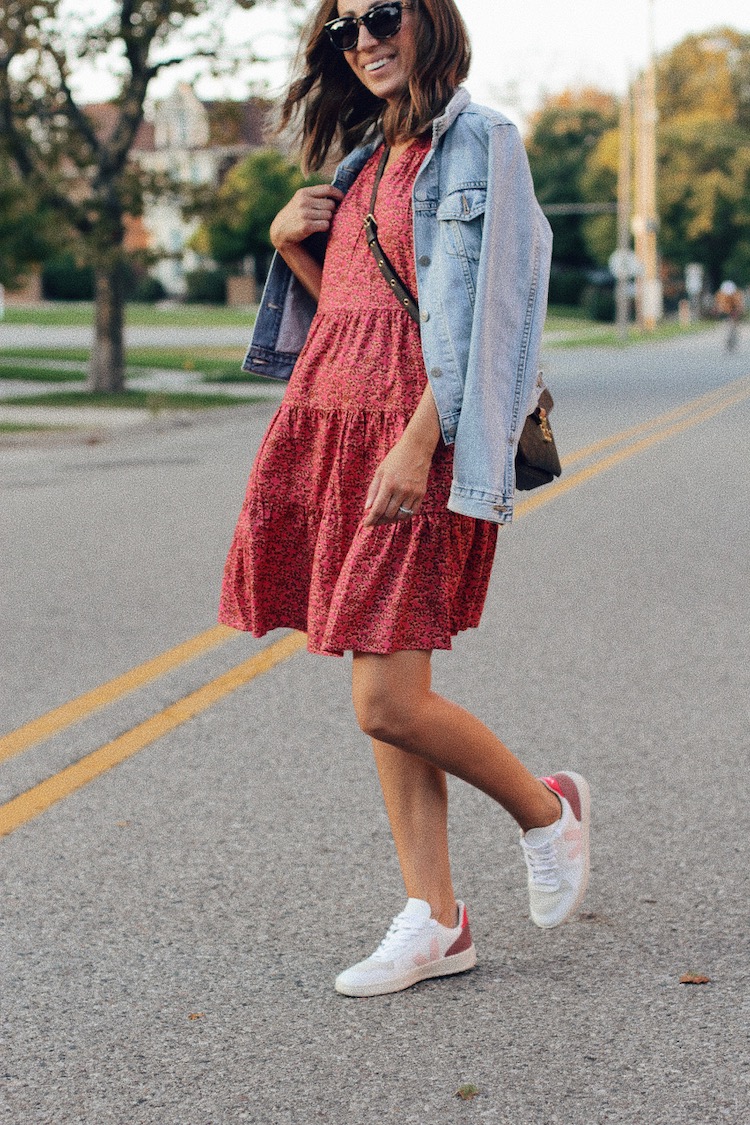 Babydoll Dress in XS | Levi's Jacket – also here from Revolve – similar under $45| Veja Sneakers | Sunglasses – love 'em!
Wore it with slides the other day when it was summer for a minute…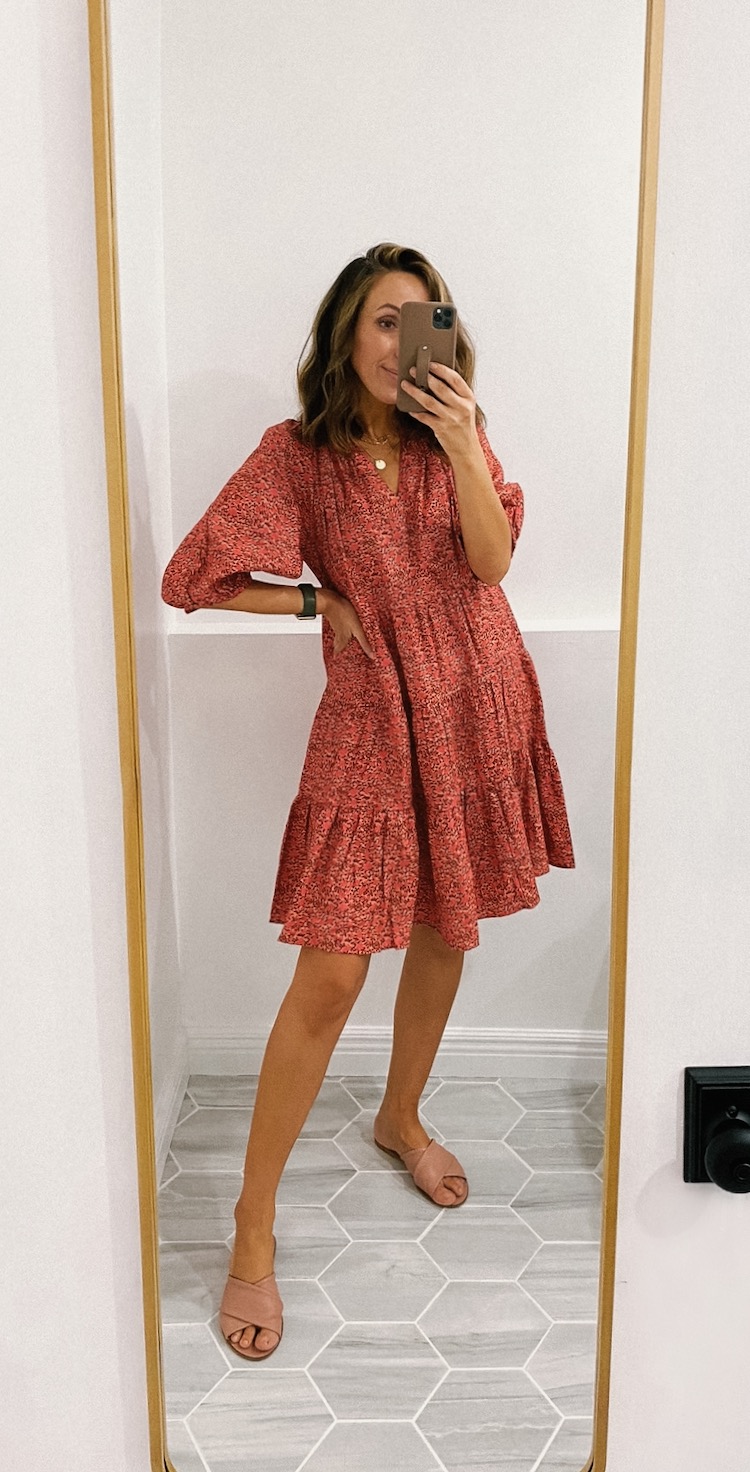 Wishing you a great Monday!