Hope everyone is having a lovely weekend so far!
Sharing a few of my favorite Labor Day sales. Make sure to scroll all the way down as there are some great deals and picks from each retailer listed. Also linked some of my favorite beauty products as well as few I ordered to try – all 20% off.
I had mentioned in this post the few pieces I had ordered from Mango. The order arrived quite fast (except this dress which should be coming soon).
The "cotton pants" aka fancy joggers below are pretty nice. I'd definitely call them fancy joggers and they're quite comfortable. I ordered size Small and they fit tts (I'm size 26 in jeans for reference). The other piece, which is my favorite, is the linen shirt! LOVE!!!! I already wore it more than once and it just got better as the day went on. I got size 4 which on their tag says Small and it's an oversized fit I love. It was on sale and I'm so glad I snagged it.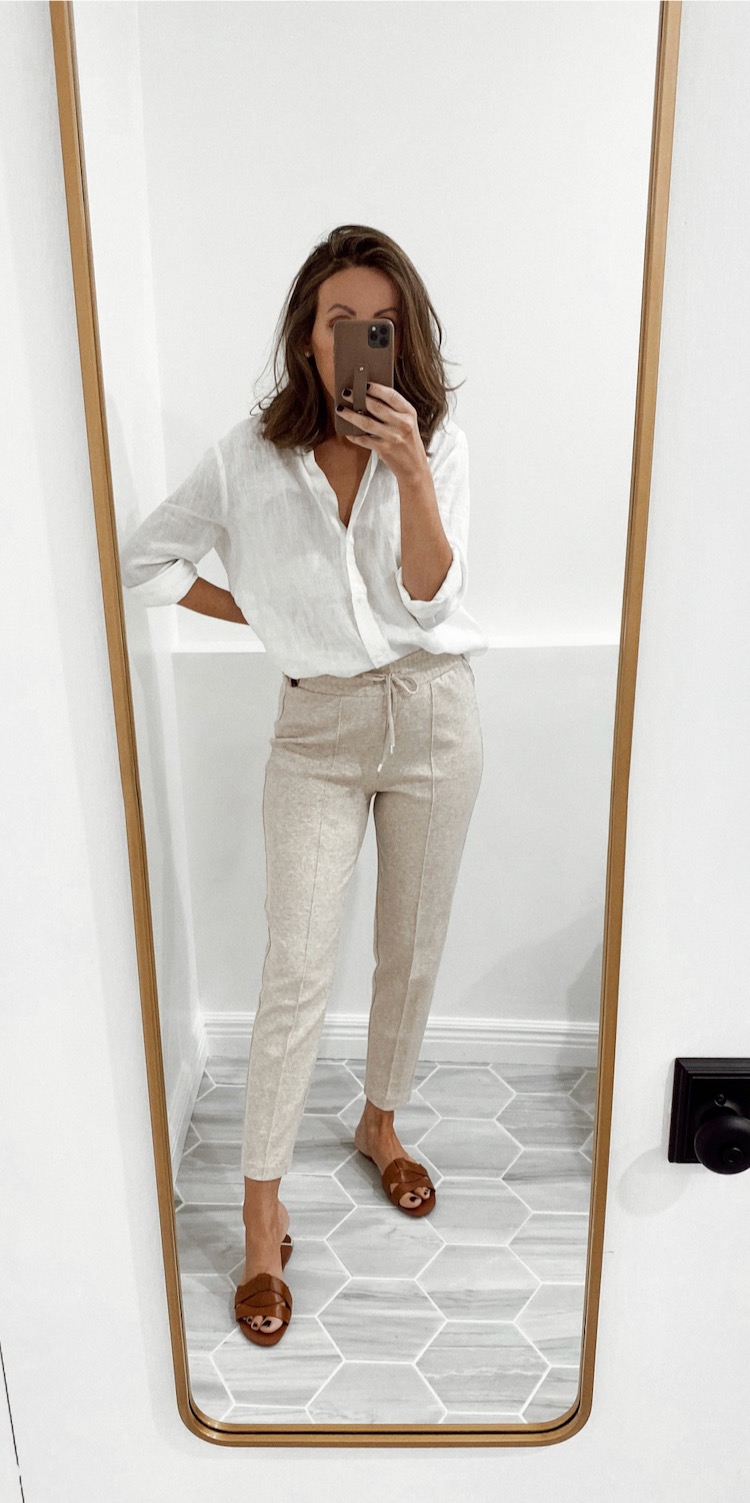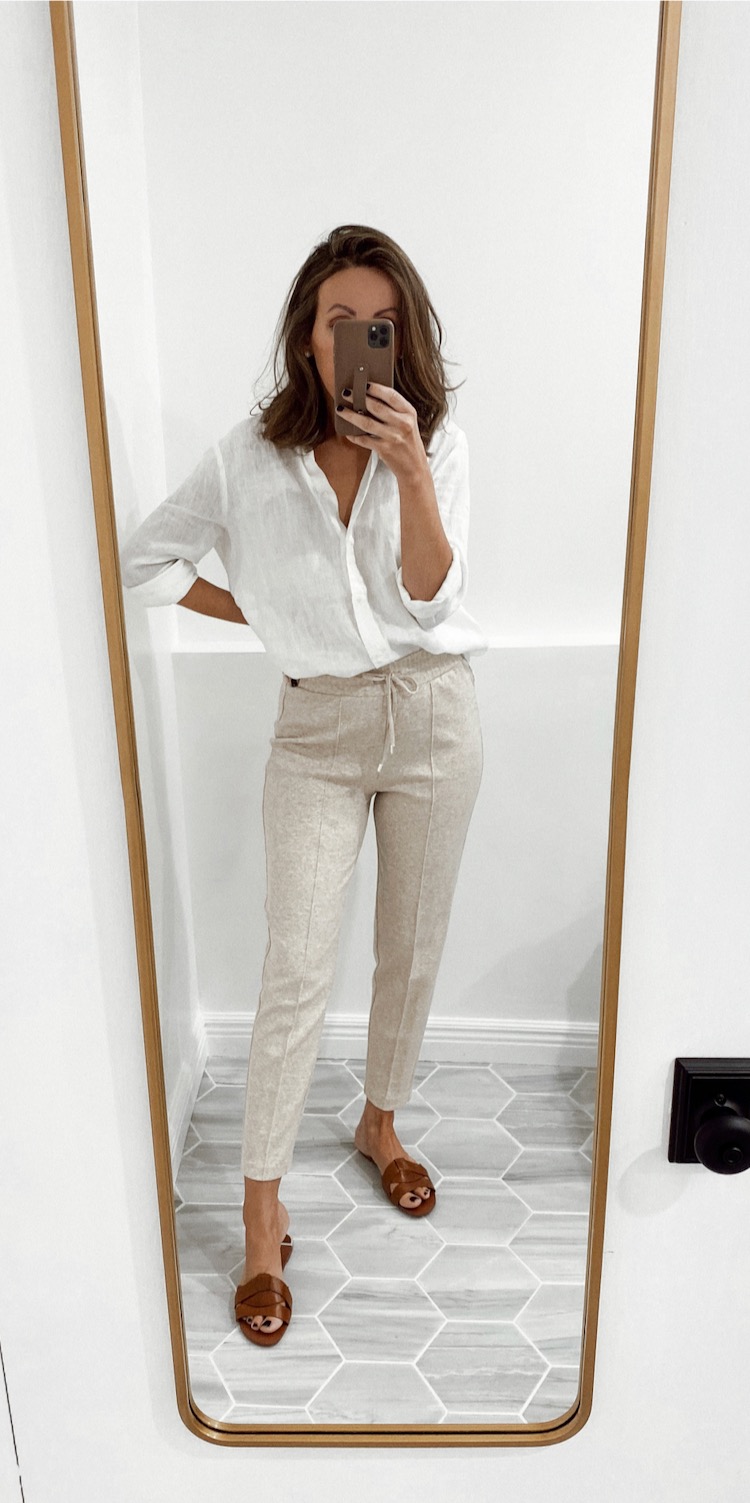 Cotton Pants in size Small | Linen button down – similar | Slides Zara
I actually thought I had removed this dress from my cart but to my surprise I apparently forgot. One of the reasons I initially thought about ordering it is because I love the style of this dress. I just wasn't sure about the fabric and print (it's pretty but it's not what I had in my mind). And while I really like it, I'm not sure I actually LOVE the fabric (and I'm trying just to keep pieces I love…for the most part lol). I got my usual size in Mango dresses – size 4 and it fits tts (their size 4 fits like a 0/2). Still undecided. I ordered this one which I might like a tad more…but we will see.
Dress in size 4 | Slides tts (softest leather)
Below are my Mango picks. I ordered a few things…I just love Mango and their chic and effortless pieces.
Mango is running 30% off for everything. Use code LAB20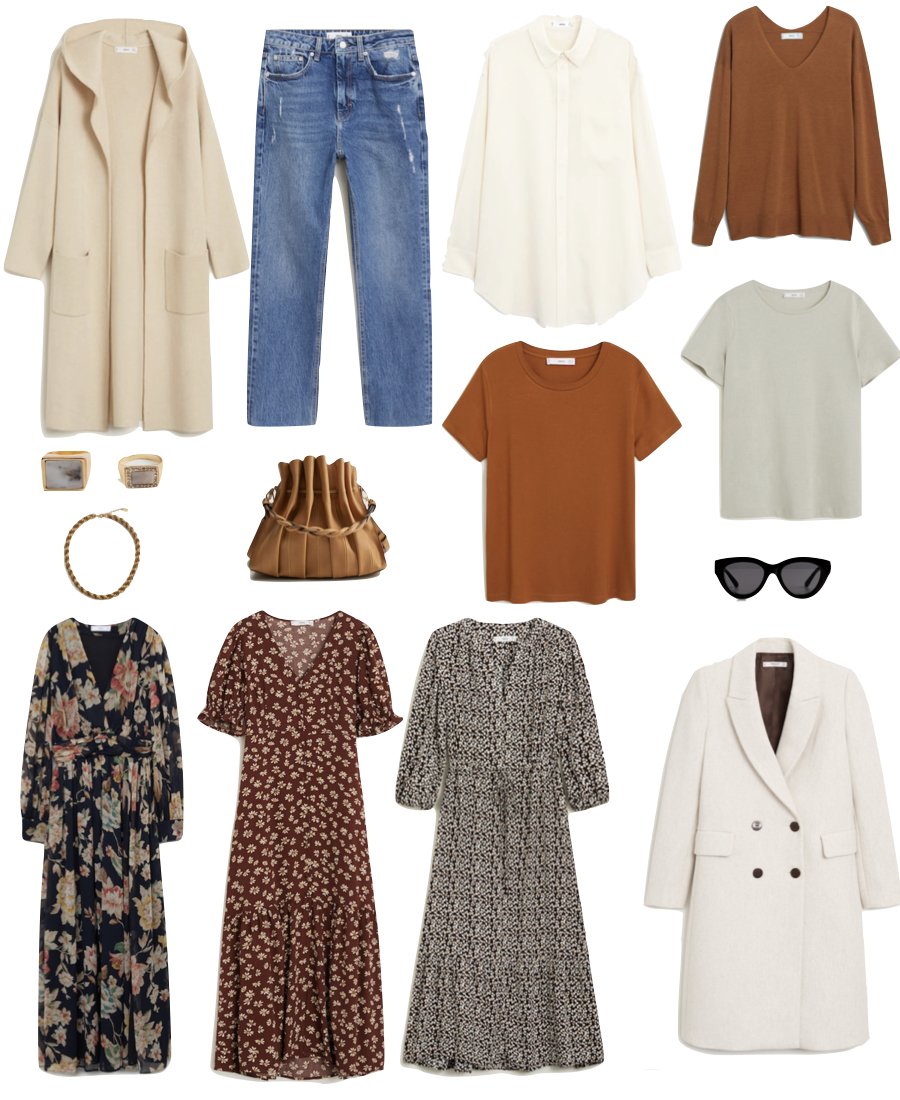 Long hooded Cardigan | Straight Crop Jeans | Oversized Flowy Blouse | V-Neck Sweater | SquareRing Set | Link Chain Necklace | Bucket Bag | Round Neckline Tee | Organic cotton tee | Sunglasses | Dark Floral dress | Short Sleeve Dress | Small Floral print dress – comes in one more color | Double breasted Wool Coat – avail. in more colors
J.Crew – 40% off + extra 10% off off select items

The infamous sweater blazer – everyone seems to have it and love it. It's a great closet staple. I have it in XS. It comes in multiple colors.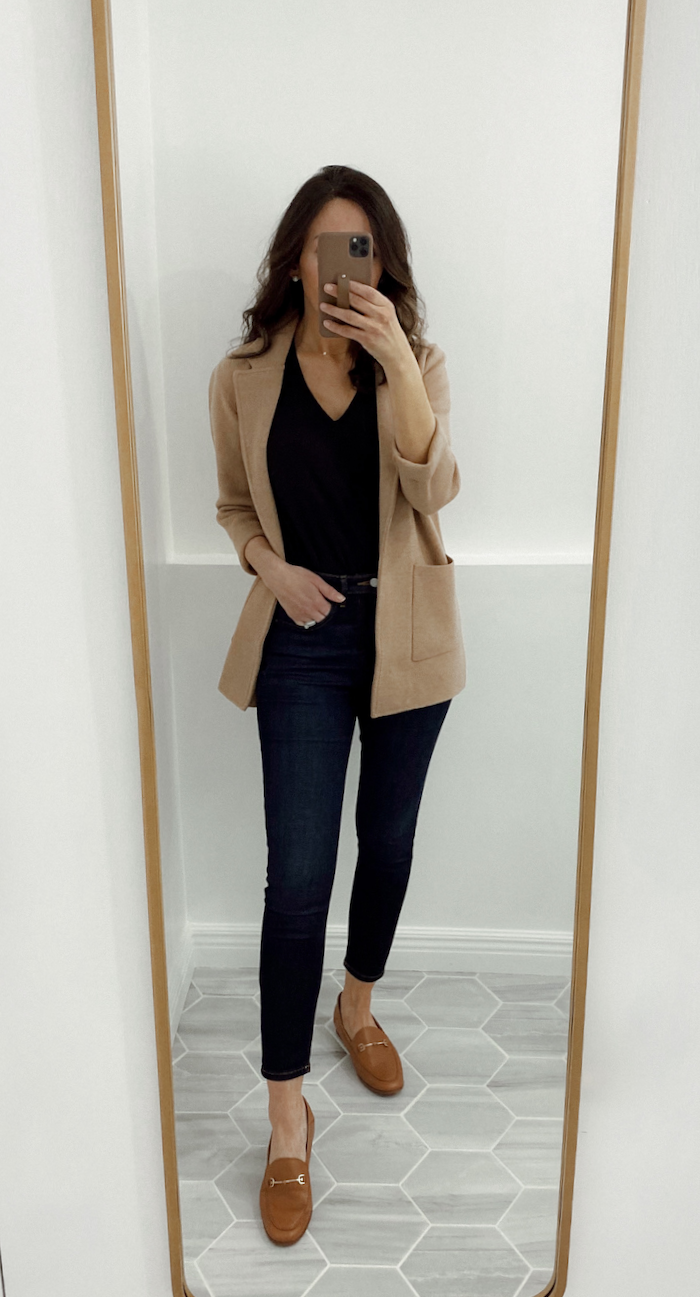 Sweater Blazer in XS | Dark Wash Jeans tts | Loafers tts – here too with different hardware
I also have the longer one in black which is easily dresses up or down too.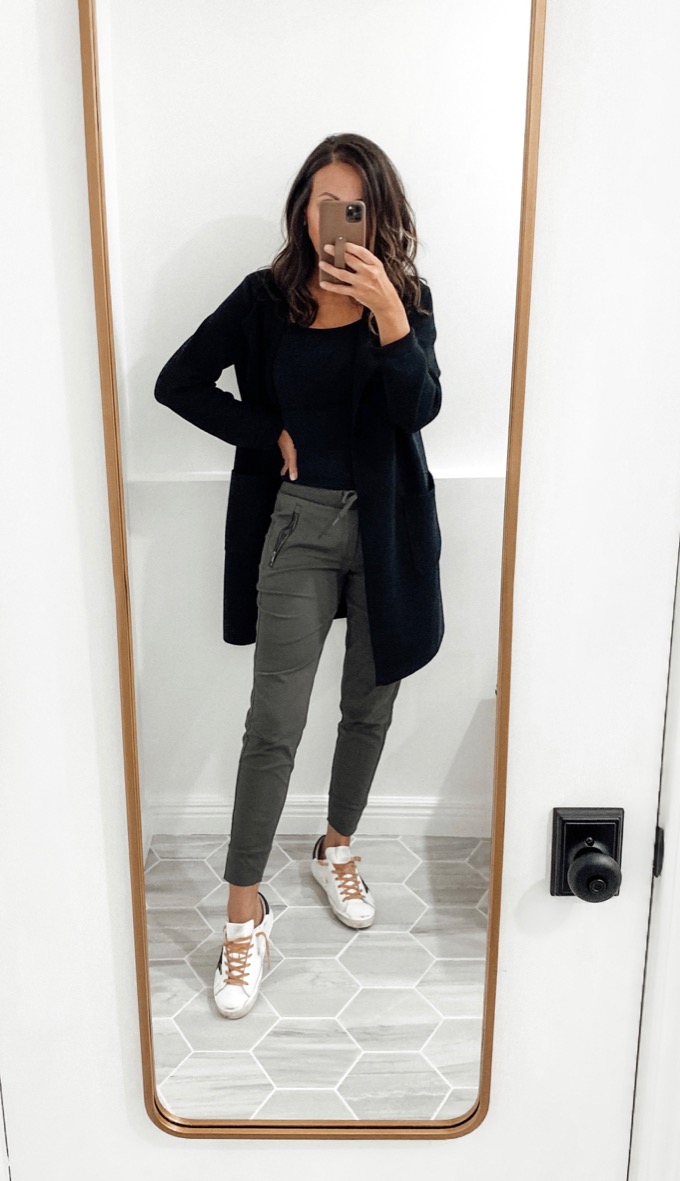 Sweater-blazer in XS | Bottoms in size 0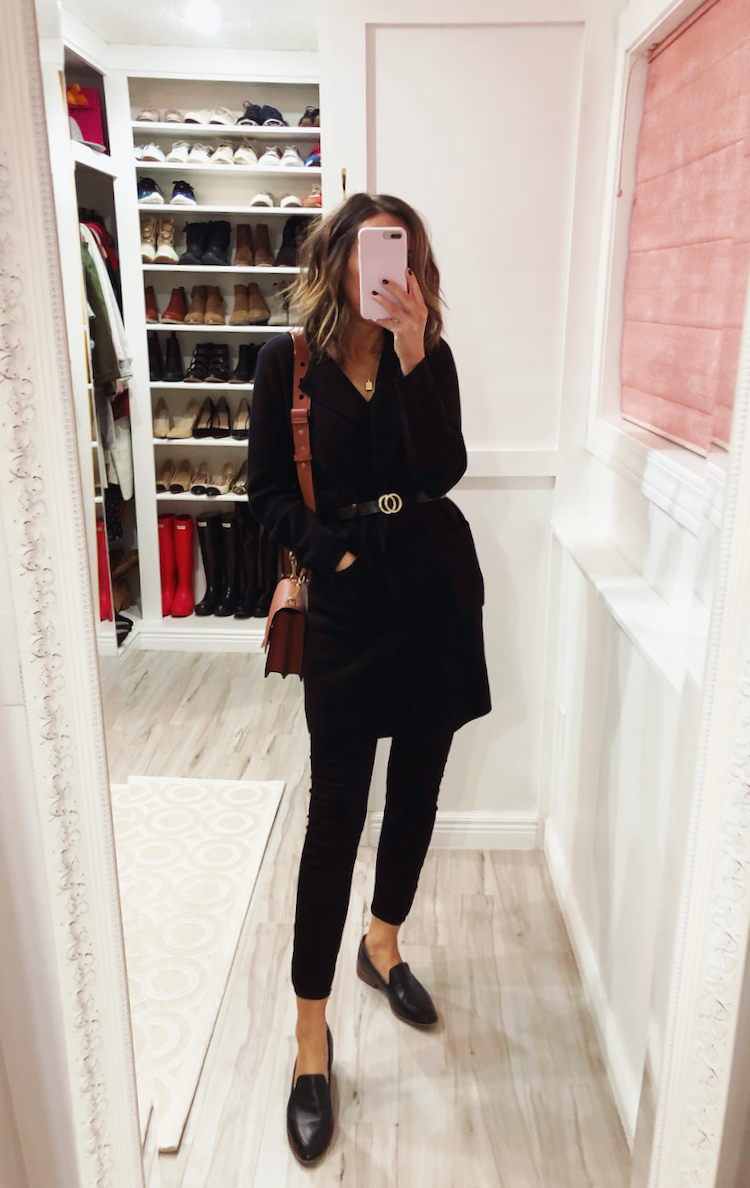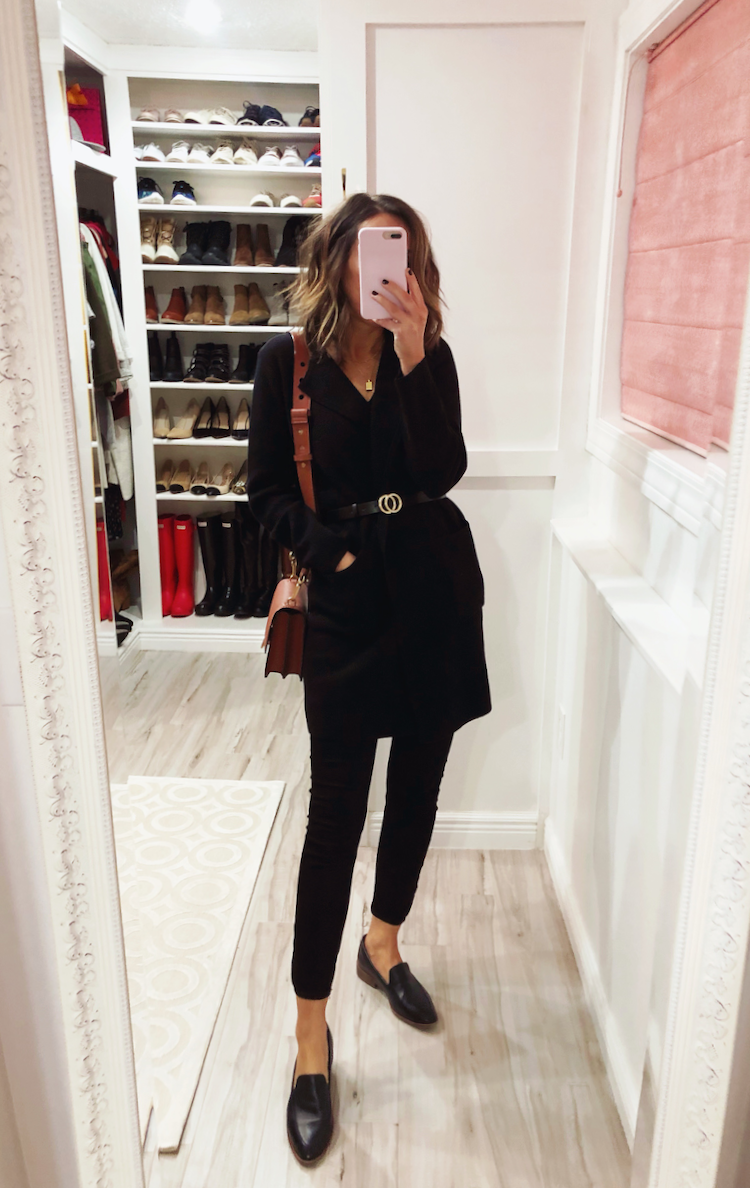 Sweater blazer in XS | Jeans tts | Loafers tts | Belt only $10
J.Crew Factory 50% – 80% off everything

Madewell up to 50% off with code HIFALL

H&M – 20% off no code required


Talbots – up to 80% off (extra 20% off sale items. I ordered this blazer. It's final sale though) –

BEAUTY: Violet Grey 20% off w/code CUSTOMERSONLY (exclusions apply) –

Most products linked I have and love. I'm trying a few news ones, all clean beauty products – like the
Necessaire The Deodorant
,
this strengthening base coat
,
the tan mousse
,
rose polish remover
. The only one on the list I haven't tried or ordered is the lipstick.