Remember how I said in this post that I accidentally stumbled upon that cute dress at Target. This super soft cardigan was another item I "accidentally" stumbled upon. I was looking at Pj's (favorite affordable pj's from this brand – the "soft" line). I spotted this cardigan…by Pj's. Target's version of Barefoot dreams cardigan…but for a fraction of the price.
And since I have a weakness for nice cardigans….this one came home with me. I loved the soft white color and the coziness of it (it comes in two more colors). I got size XS/Small (it fits more like a small but I love the cozy fit). Do I recommend it? Yes. It's very soft! And cardigans not even as nice as this one are way pricier… just sayin'…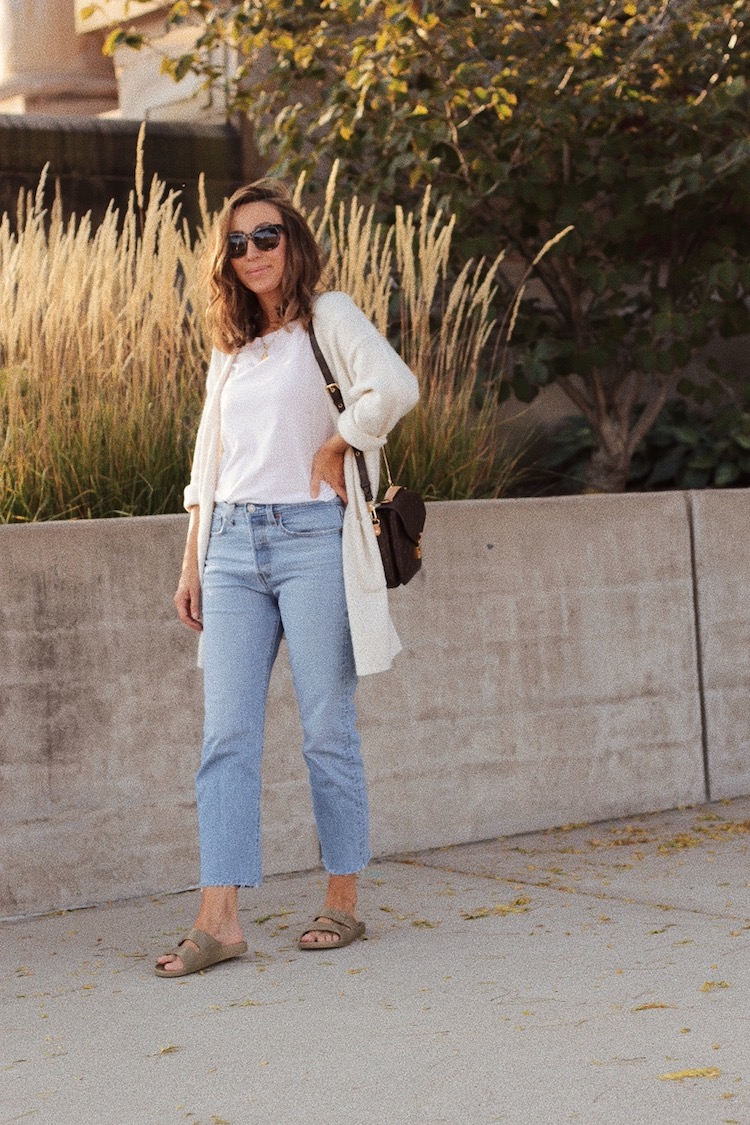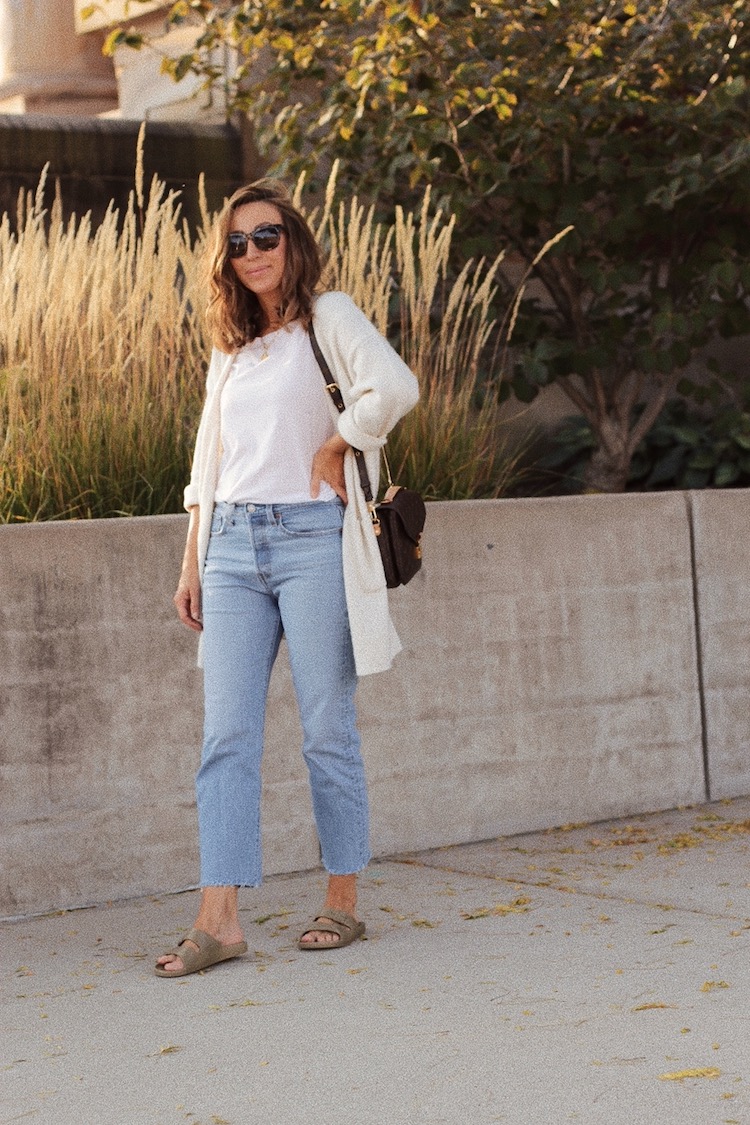 I've been wearing the cardigan around the house a lot, but it's nice to actually wear outside too. I paired it here with a simple white tee, which I love, and it's only $5. Love the relaxed fit.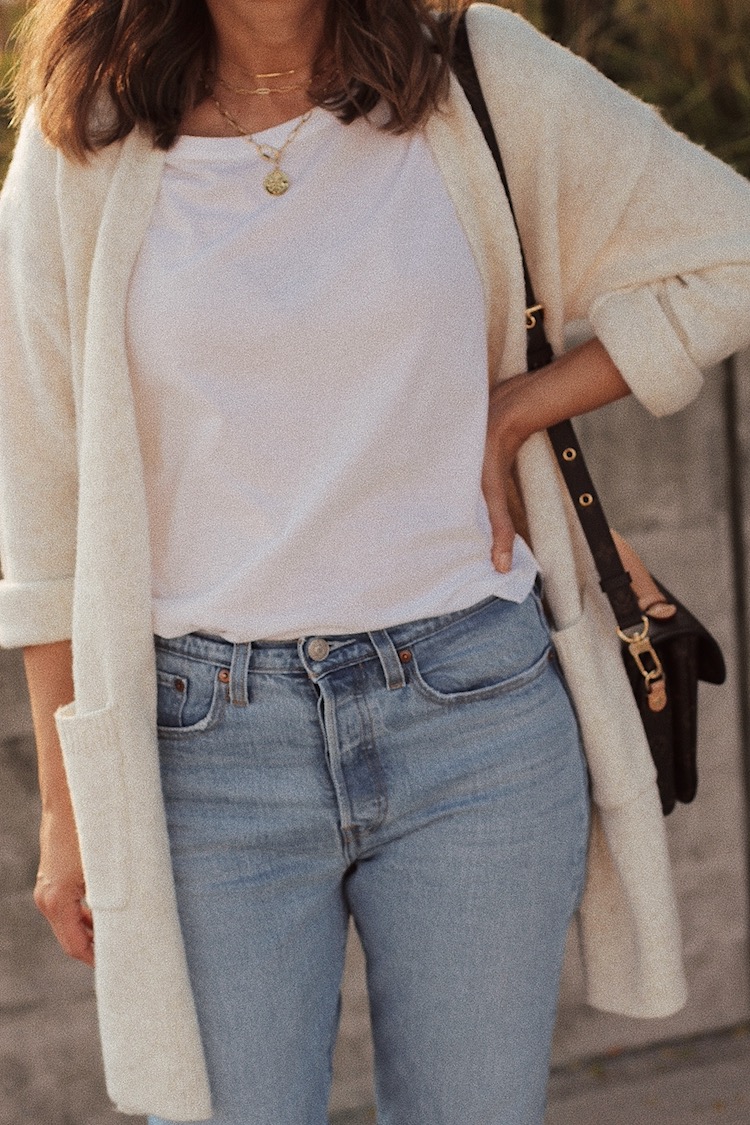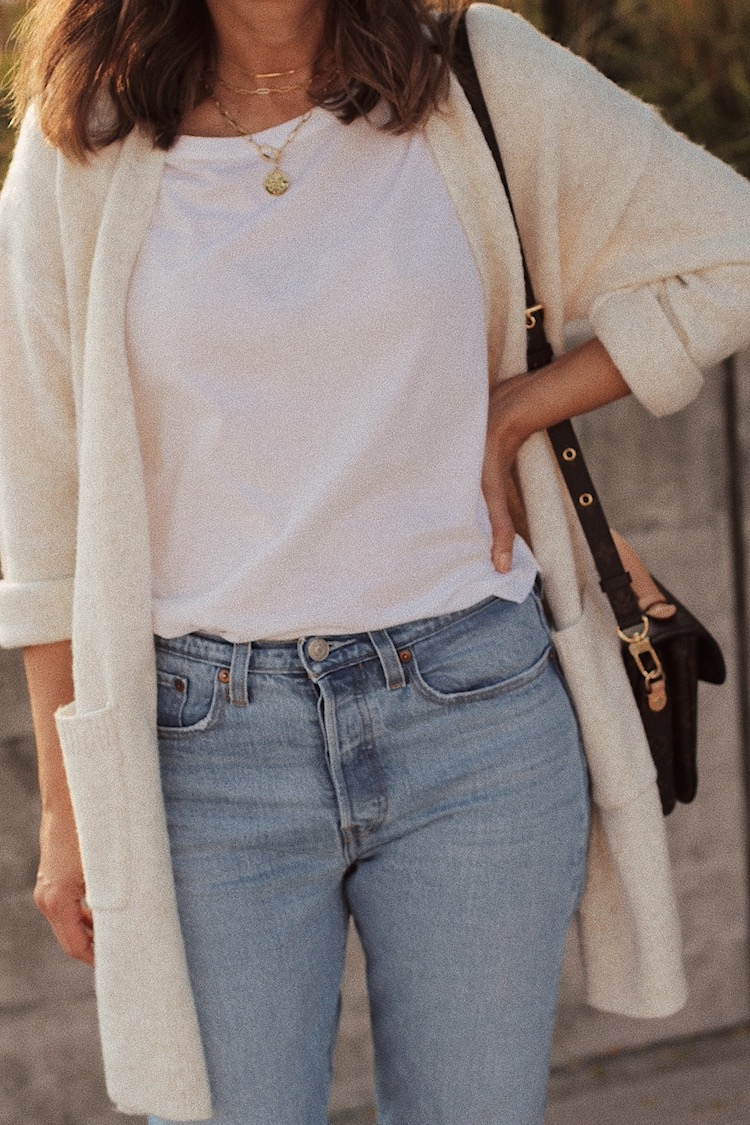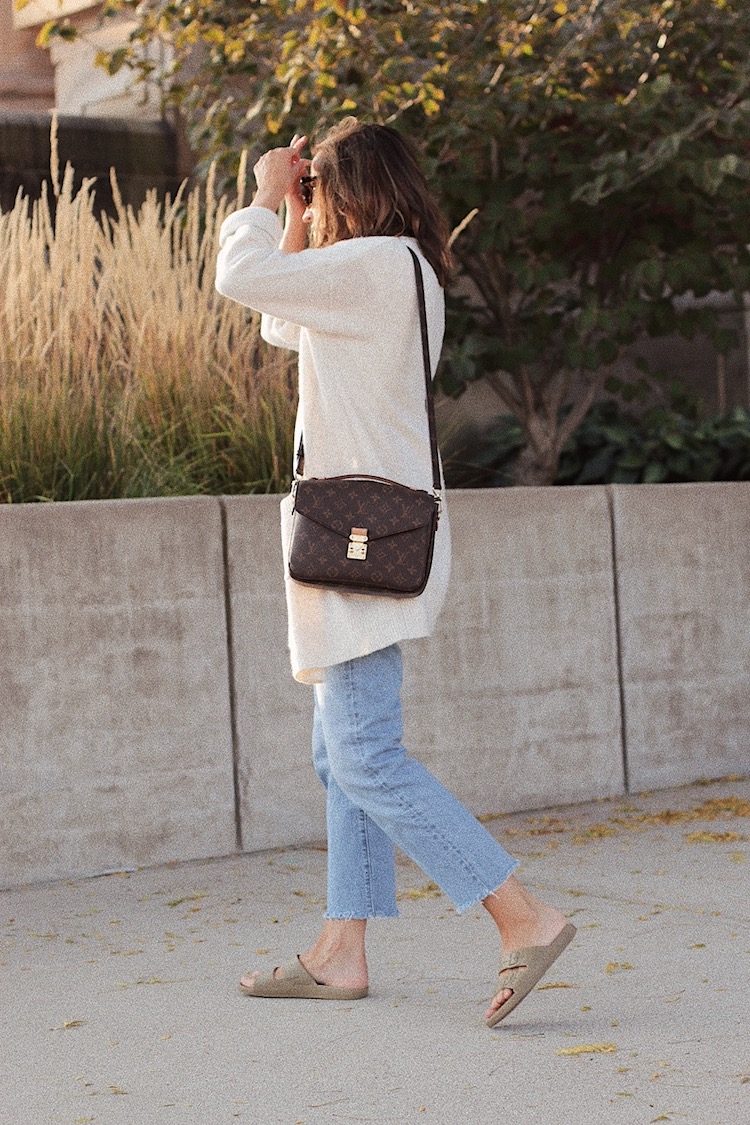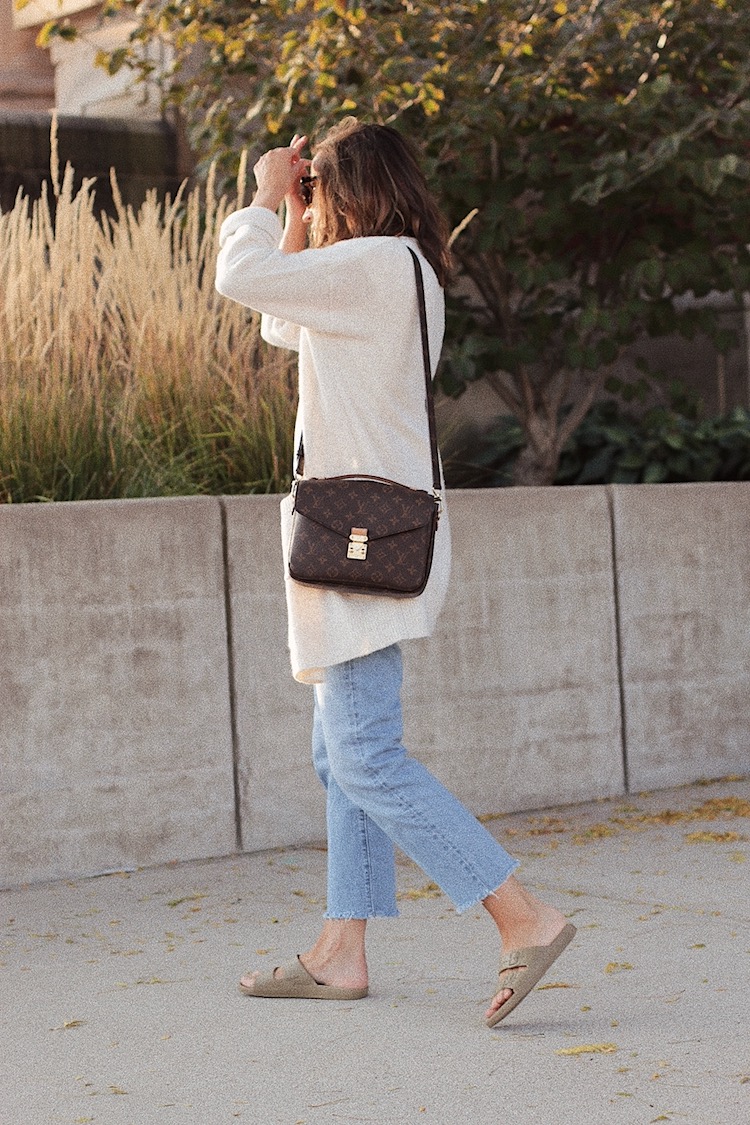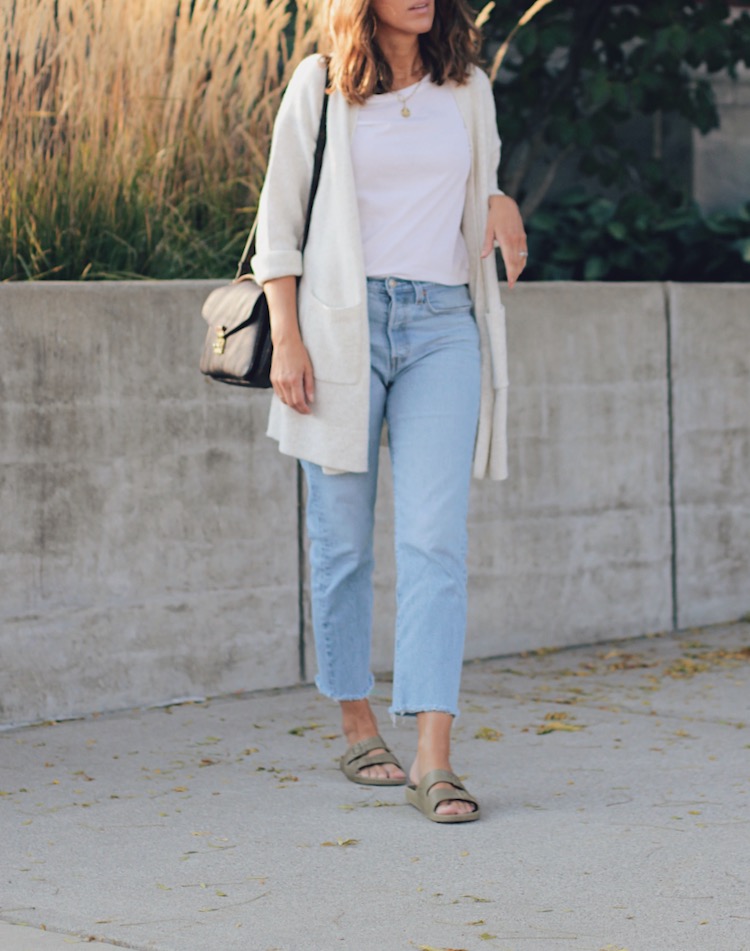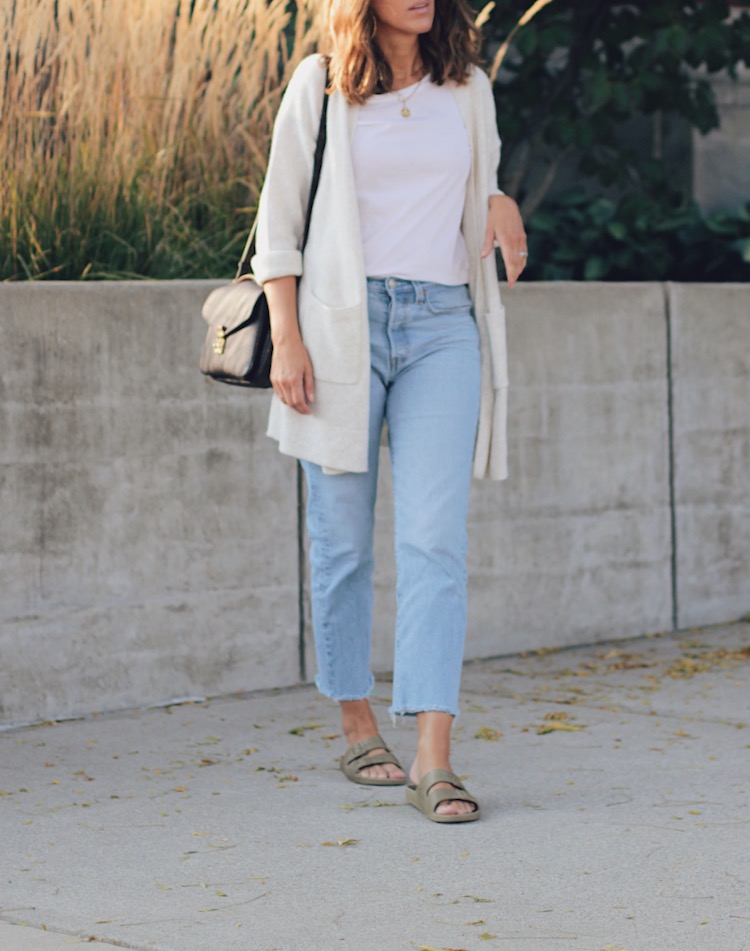 I had one last chance to wear these slides last week (really hoping mother nature proves me wrong on this one). These slides have definitely been my most worn ones in 2020 – very comfortable and cute. I have them in white and I should have kept a pair clean to wear inside the house. I suppose I can always wash them.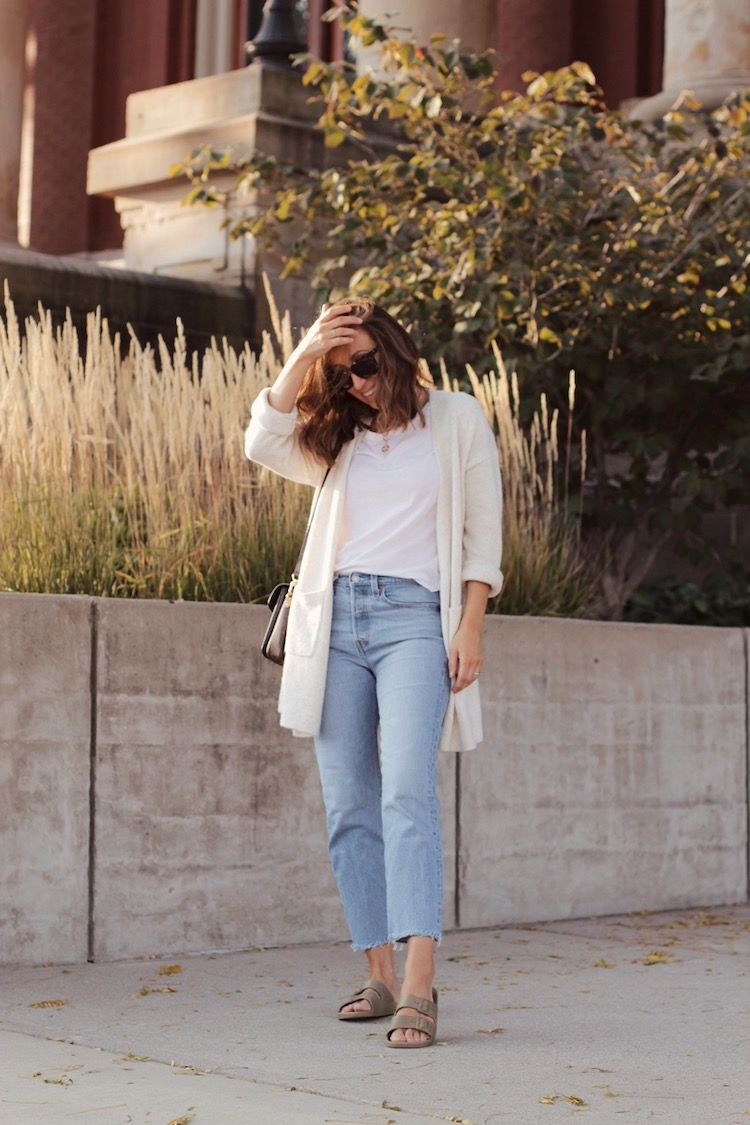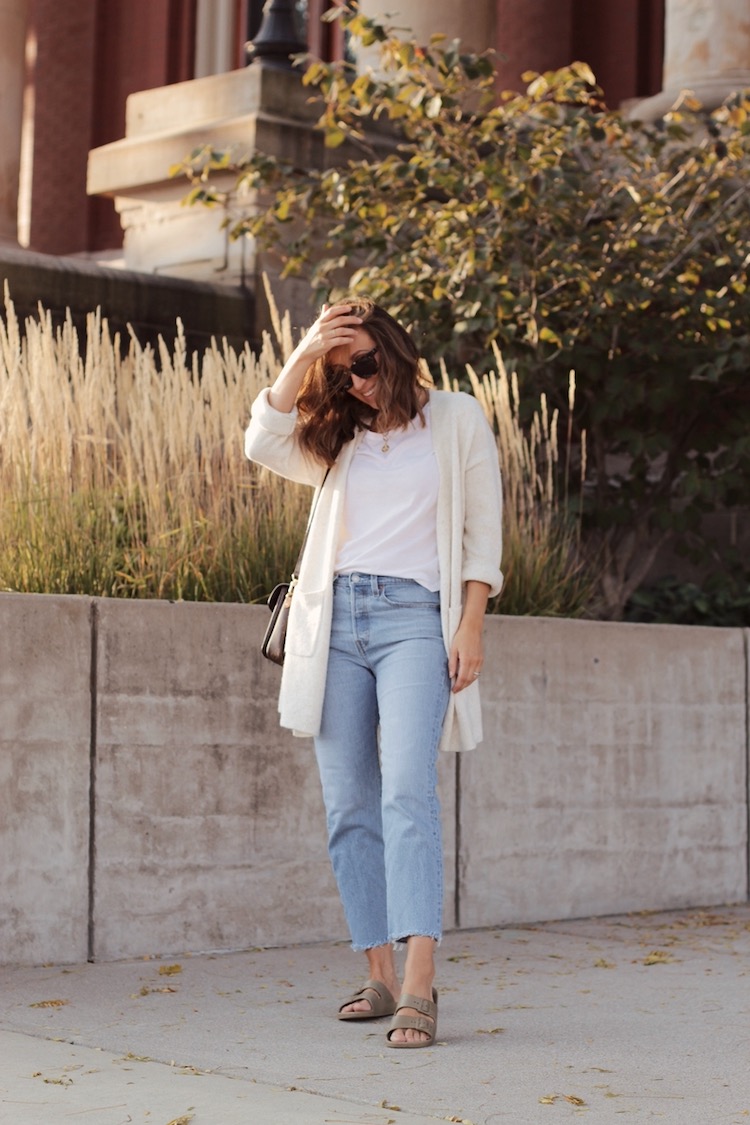 I've mentioned how much I love these Levi's jeans. I've worn them a ton since I got them. I did size up (my size was tight in waist but if you have a flat belly your size should be fine).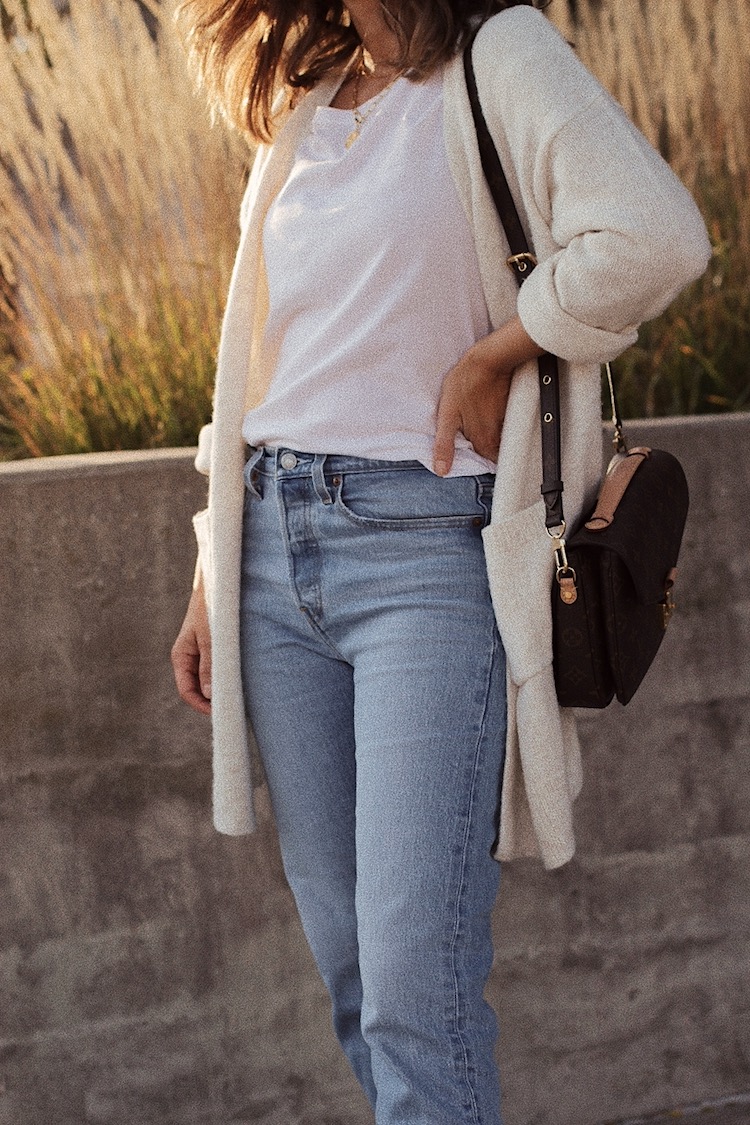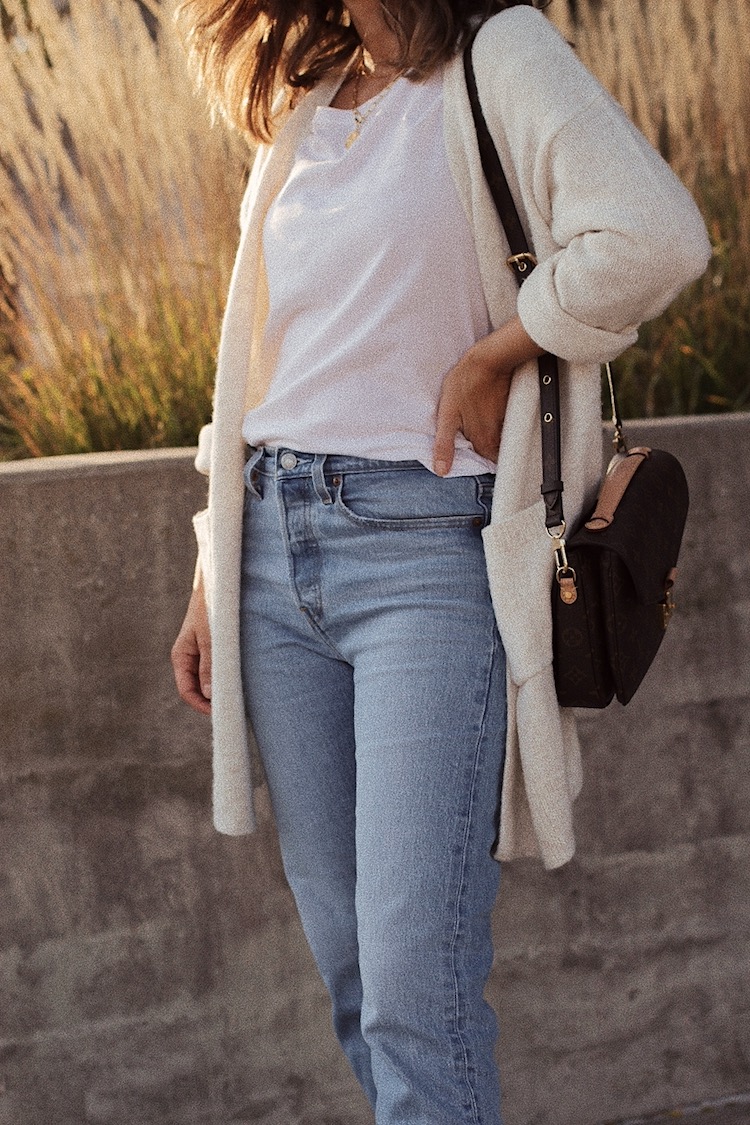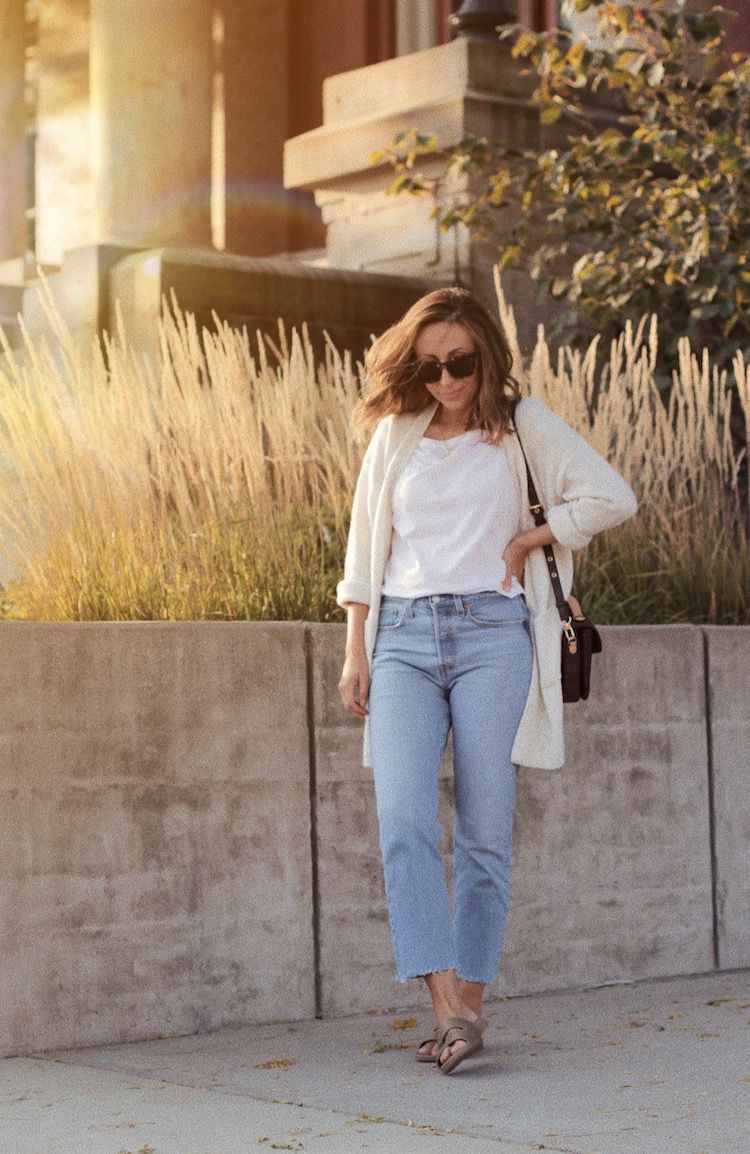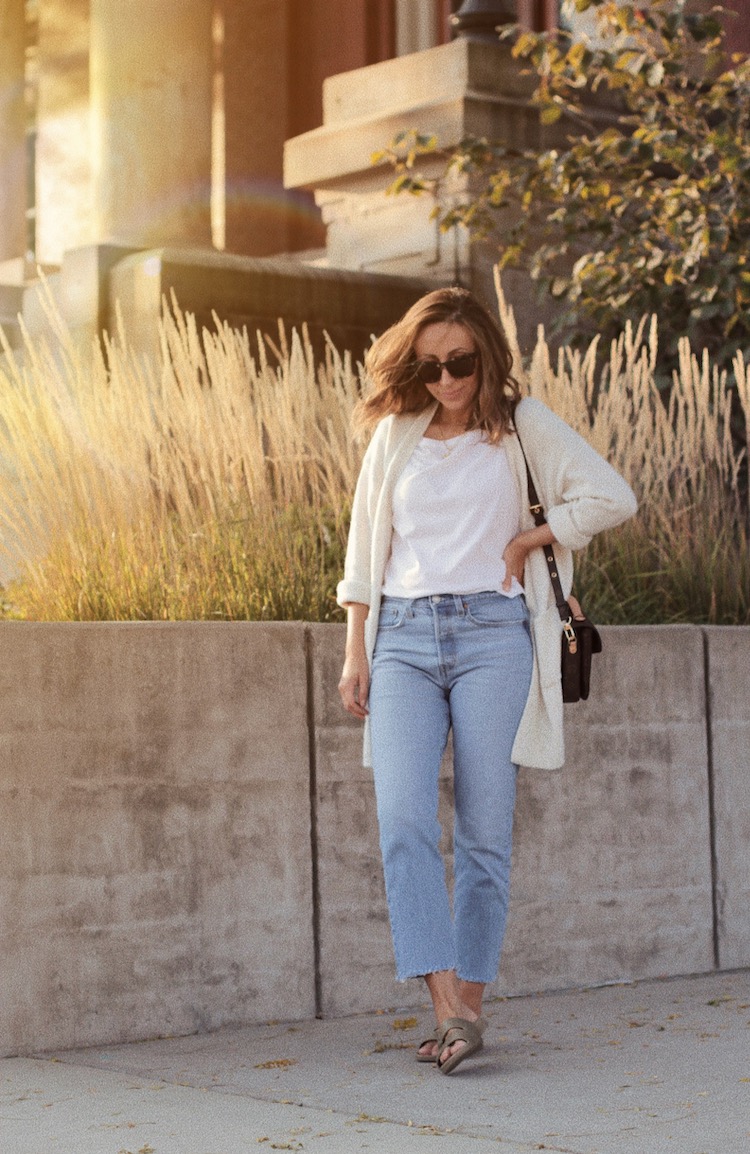 Levi's Jeans (I sized up) | Cardigan in xs/s | Tee in size XS | Freedom Moses Slides – also here | Madewell Sunglasses | Bar Necklace, Small chain necklace similar, coin pendant necklace similar