A good pair of jeans, white tee and a long cardigan = favorite type of outfit.
I've been sitting on a few outfits from last week…which were taken just before I cut my hair short again….hence the longer hair in the next couple of blog posts!
We have been trying to avoid the beach, thinking they'll all probably be packed…like Lake Michigan doesn't have enough beaches. Finally decided to go to the beach…on a Monday during high of 75 degrees, which was the right move because there was hardly anyone there lol (duh!).
The day started in a dress…until it cooled down.
This simple combo below is a hard one to mess up. Needed – a good pair of jeans and a nice tee…which make me feel like the oh-so-effortlessly-chic French women in their best basic pieces (especially when I wear Levi's jeans for some reason). And I need to tell you about a pair I can't seem to stop wearing (not the ones below oddly enough). It is this exact pair (not as a light wash in person like it is online. The only picture that looks like the actual wash of the jeans is the close up of the pocket/rear end of the model).
Lately I've been reaching a LOT for my Levi's jeans. While I've always loved them, lately they're all I want to wear. I got a 3rd pair recently, this exact pair, (which is my first Levi's pair this year, so I'm doing good hah). I have worn them more than I'd like to admit. They fit amazingly…not tight but just loose enough. And while they're not what I'm wearing in these pictures, I feel compelled to tell you about them right now haha.
They're the wedgie style, which in my opinion, tends to be more comfortable than the 501's (which I'm wearing below). I did order my usual size and the next size up (I usually size up in Levi's jeans but wanted to make sure to try both sizes). My usual jeans size, which is 26 fit ok through legs but I had to suck it in to button them (I do have some extra inches on my tummy though). But they also looked short and I didn't like how short they looked (I'm 5'6). Size 27 fit SO much better and they are longer – which ended up being the perfect length. Beyond happy with them. And they kept getting more and more comfortable with each wear. I think with Levi's jeans it also depends where you carry your weight, if you're curvy/hip-py or have more of a straight figure.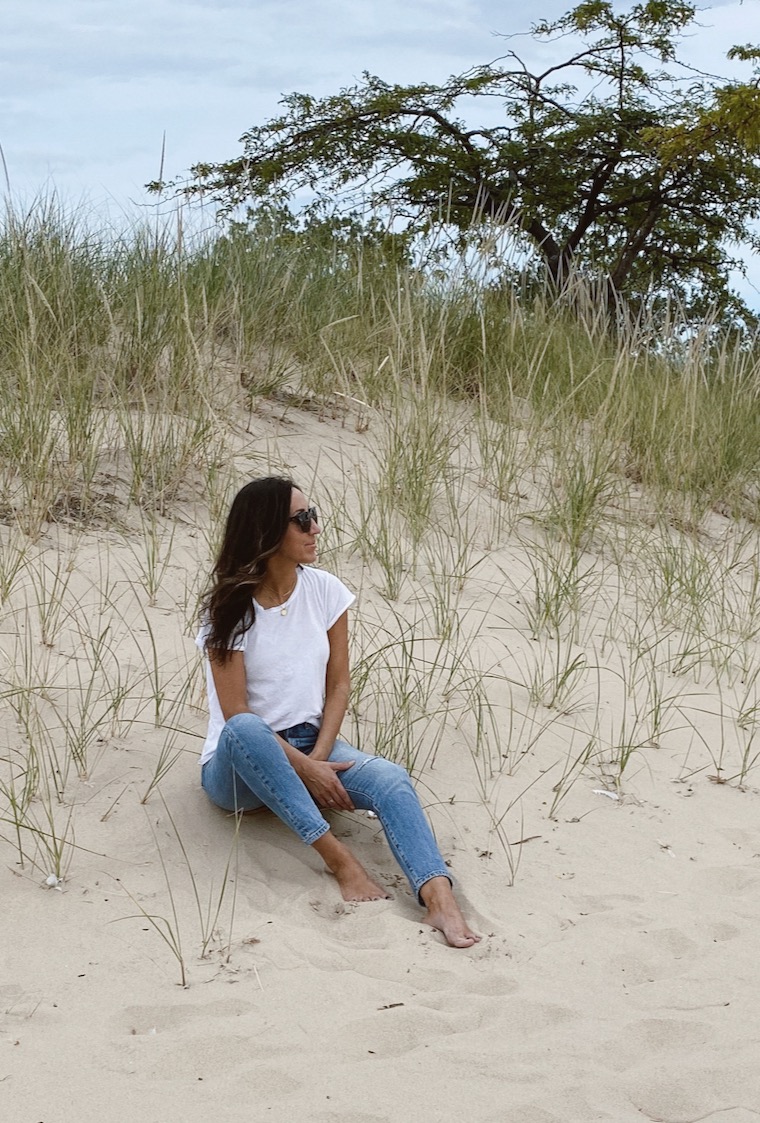 I got this J.Crew vintage tee probably 5 years ago. They still carry a vintage style but I'm not sure if it's the exact one as mine, since mine is so old (from the close up pictures online, the fabric looks the same – light and airy). From the reviews I read, some have said that it is tight. Which I can see being the case if it still similar style to mine. I sized up a couple of sizes in mine (love the loose fit). I'm probably going to get another one so I can always have a clean one (I also love white tees under crewneck sweaters…when they peek out just a bit).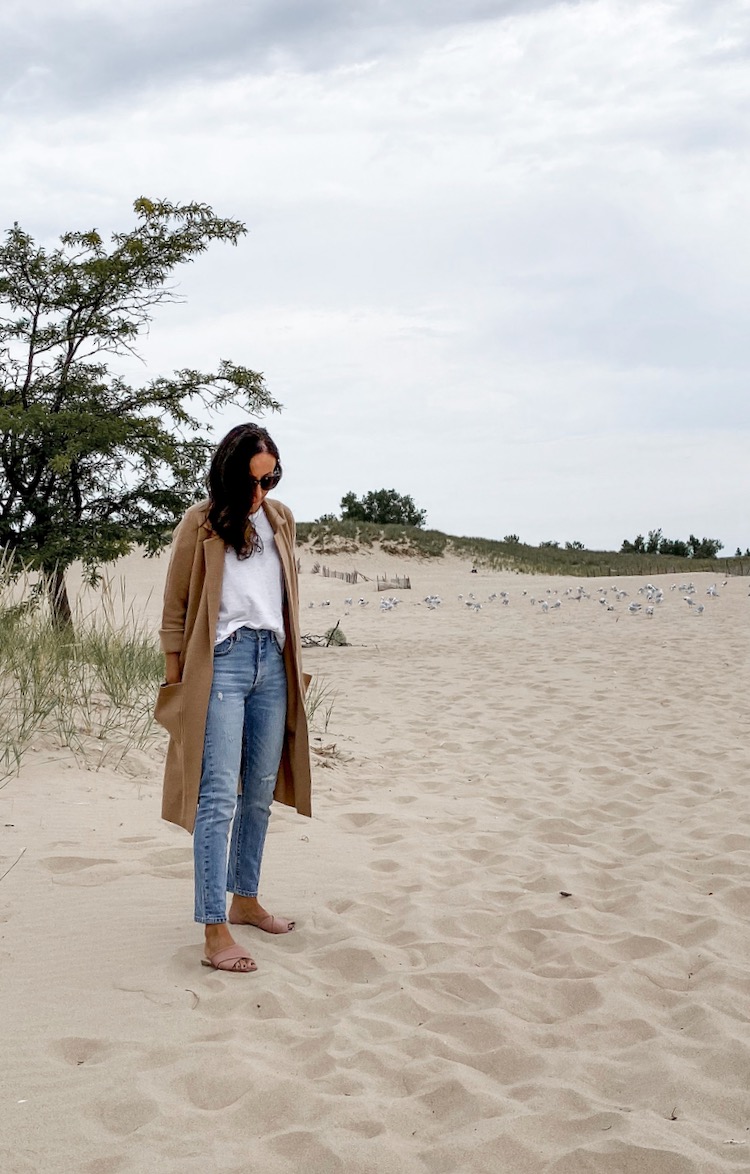 For reference on the length of this coatigan – I'm 5'6″ and this coatigan comes just below my knees. If you're petite and don't want it long, this one is a great alternative (I have it in XS).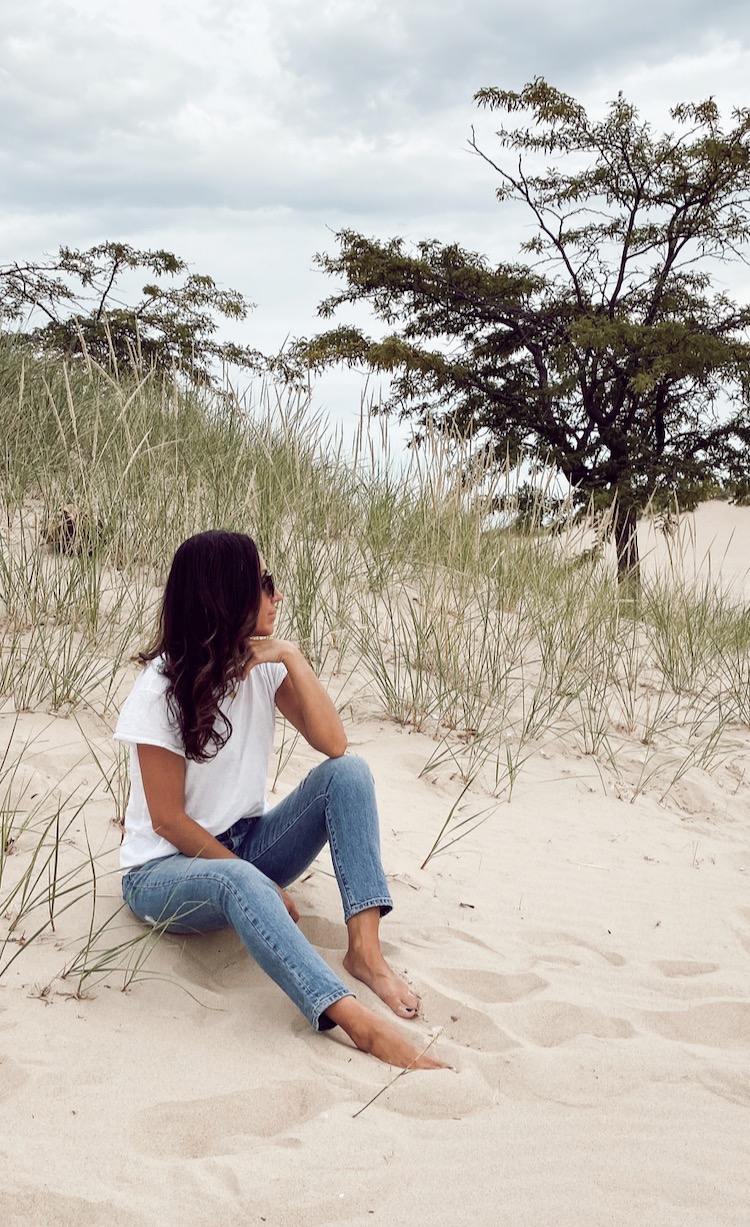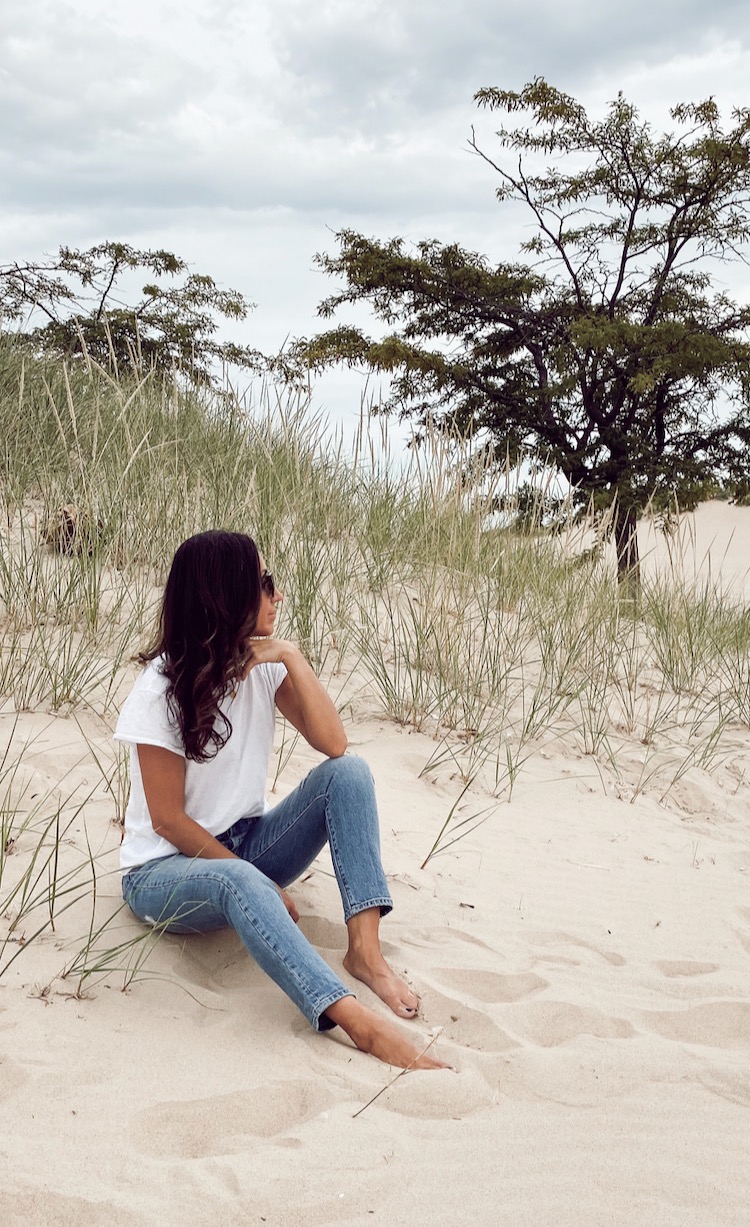 Long coatigan in xxs | Levi's Jeans – (I sized up), same 501's with more distressing and here with no distressing at all | Tee – old vintage tee from J.crew, I sized up more than one size 😉 – new version | Soft Leather Slides tts | Madewell sunglasses