Over the years I've added a number of cashmere sweaters to my wardrobe. Even my oldest one is still in great shape. I've shared in this post how I take care of my cashmere sweaters. They'll last for years and years with proper care.
I love the soft, luxe feel of them and they go with everything!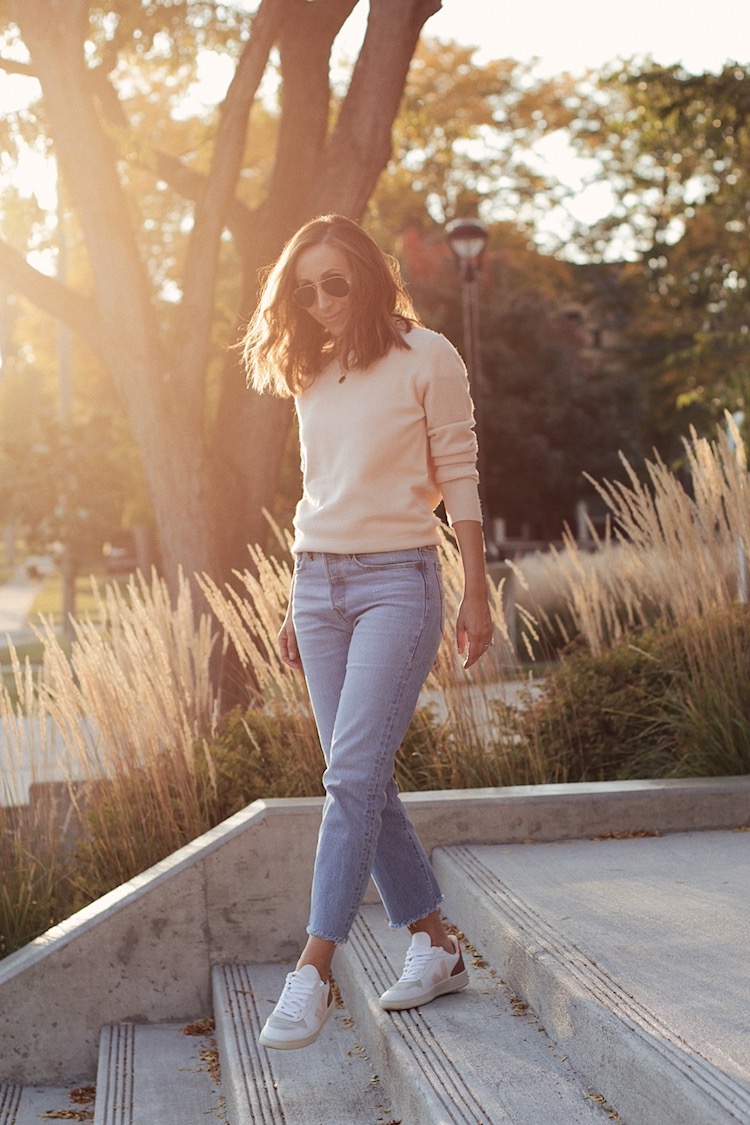 I mentioned in one of my previous posts that I had ordered a Naadam's $75 cashmere sweater because the price was great for cashmere. I have this one I purchased from Shopbop during their F&F sale early in 2019 but it was one of their pricier ones. So I was excited to compare the two. Most of their cashmere is on the pricier side though.
Other than the price of this sweater, I also LOVE is their transparency, ethical practices, sustainability etc. (find out more here). I should also mention that this post is NOT sponsored (but if they want to sponsor me I'm here for it haha).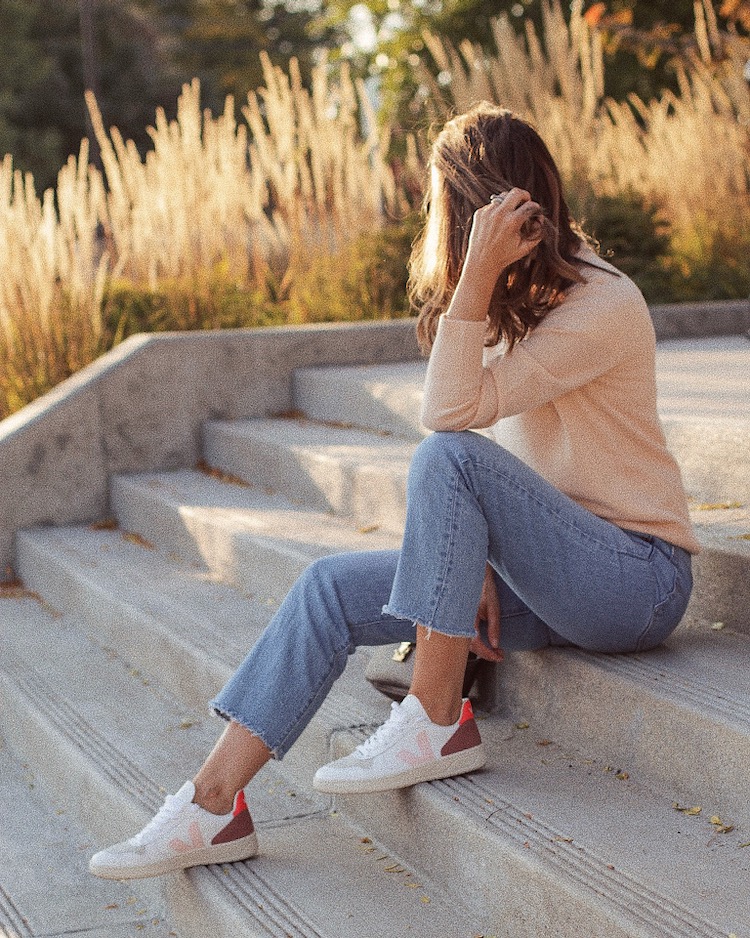 The sweater comes in 14 colors and I'm wearing 'Peach' here. Still a nice neutral. It arrived fairly fast. I felt like a little kid opening the package. And I was not disappointed. It's soft, light but not thin (I have other ones that were pricer and are thinner). It's also great for layering under blazers in Autumn. I decided to get size small for a slightly relaxed fit. I think next time I might try Medium for a slightly oversized fit.
Color 'Oatmeal' was next on my wishlist but I just realized the other Naadam one I have is in oatmeal…even though it's more of a cropped style (hmmm…). Comparing the two sweaters….the pricer one is a tad softer and thicker but for me not worth the price difference. The cheaper one is just as good IMO.
I do love it in olive and frost green too. I have the crewneck style in eight colors already (accumulated over the years) and those sweaters are hands down my most worn. They're worth every penny.
Bottom line – super happy with the quality of this cashmere sweater. It has over 1K five star reviews.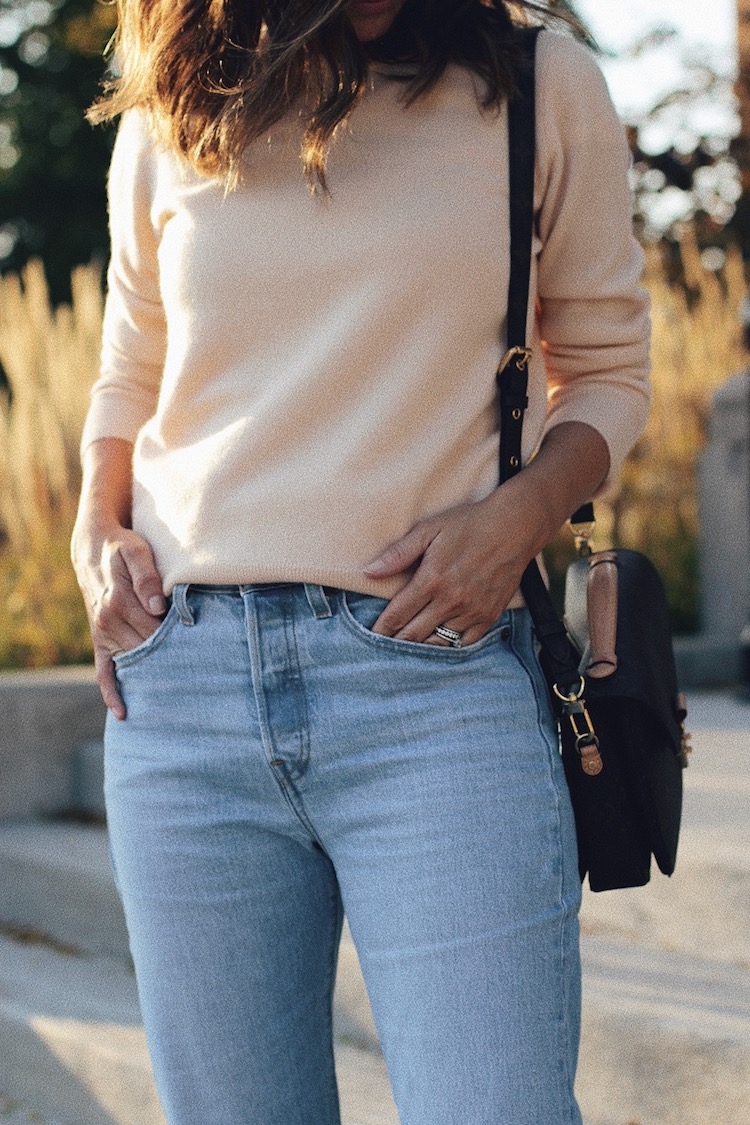 I've already talked about how much I love Levi's jeans. I sized up in these but you might not have to (I ordered my usual size and next size up to compare. Since Shopbop has free shipping and returns I'd recommend doing that).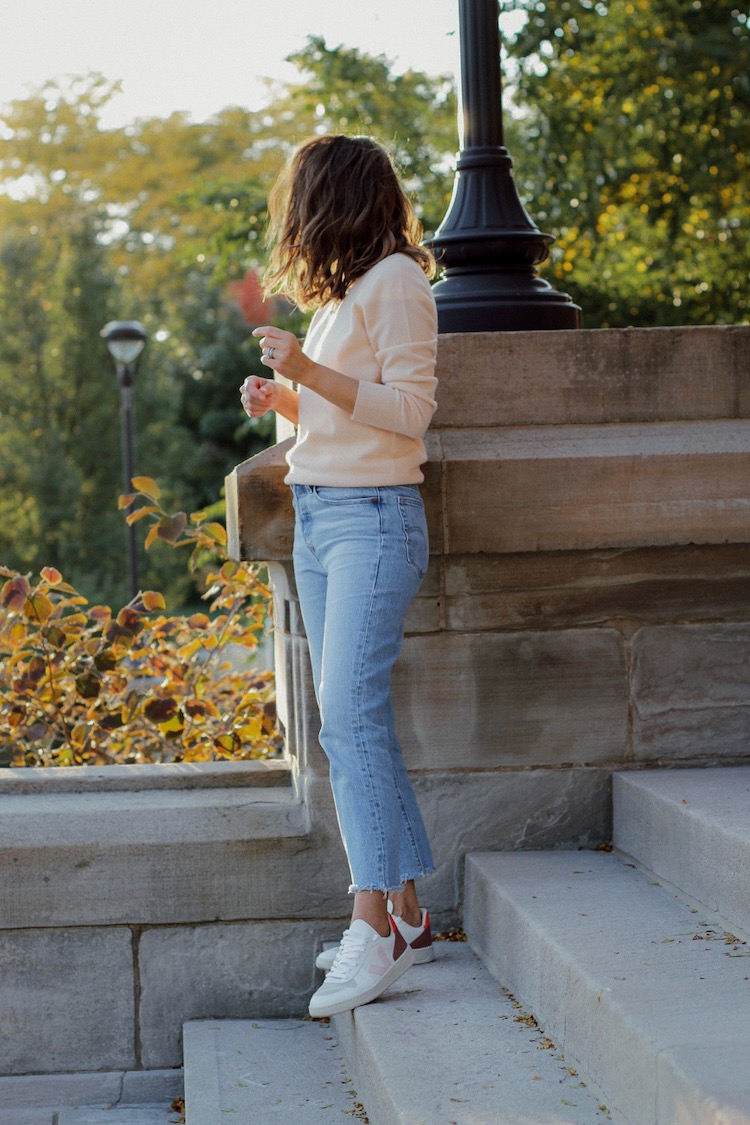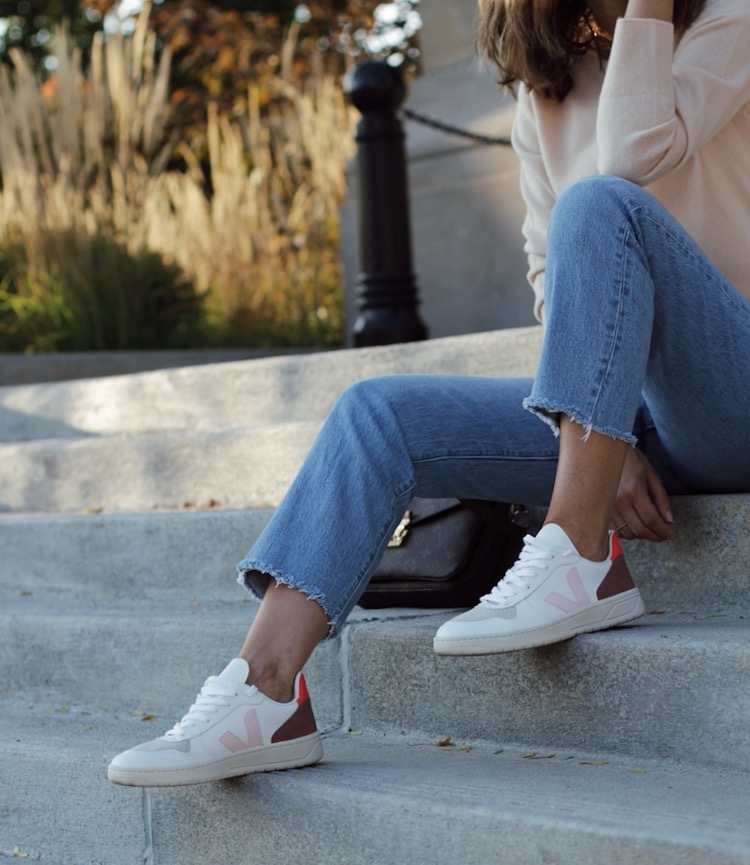 Cashmere Sweater
in size Small |
Levi's Wedgie Jeans
|
Veja Sneakers
– I wear size 8.5 and got size 39 –
more Veja styles
| Necklace (old) –
almost identical here
Have a great day!