Giving always feels good but especially this year when everyone could use some cheering up. I always think 'when in doubt, you can't go wrong with a practical gifts' (depending who you're shopping for). I rounded up some of my current favorites…
I have a 32oz Hydro Flask, which I've noticed I use mostly during warmer weather for some reason, but I also love the smaller version below (might have it in my cart already). Perfect to take on walks whether you like something hot or cold (we have brought tea with us on walks recently since it has been so cold). But I also love the water bottle with storage…such a clever concept. Basically I'll take one of everything (I do have the toaster already haha).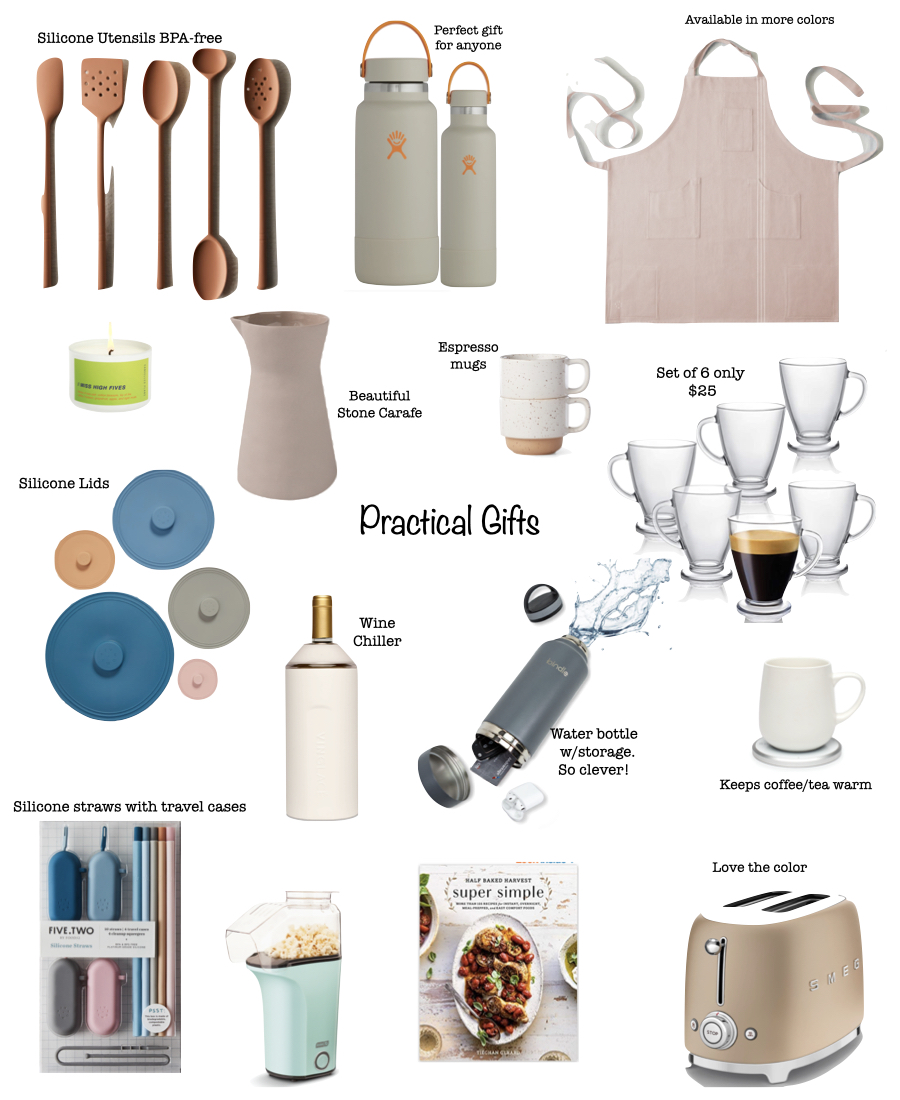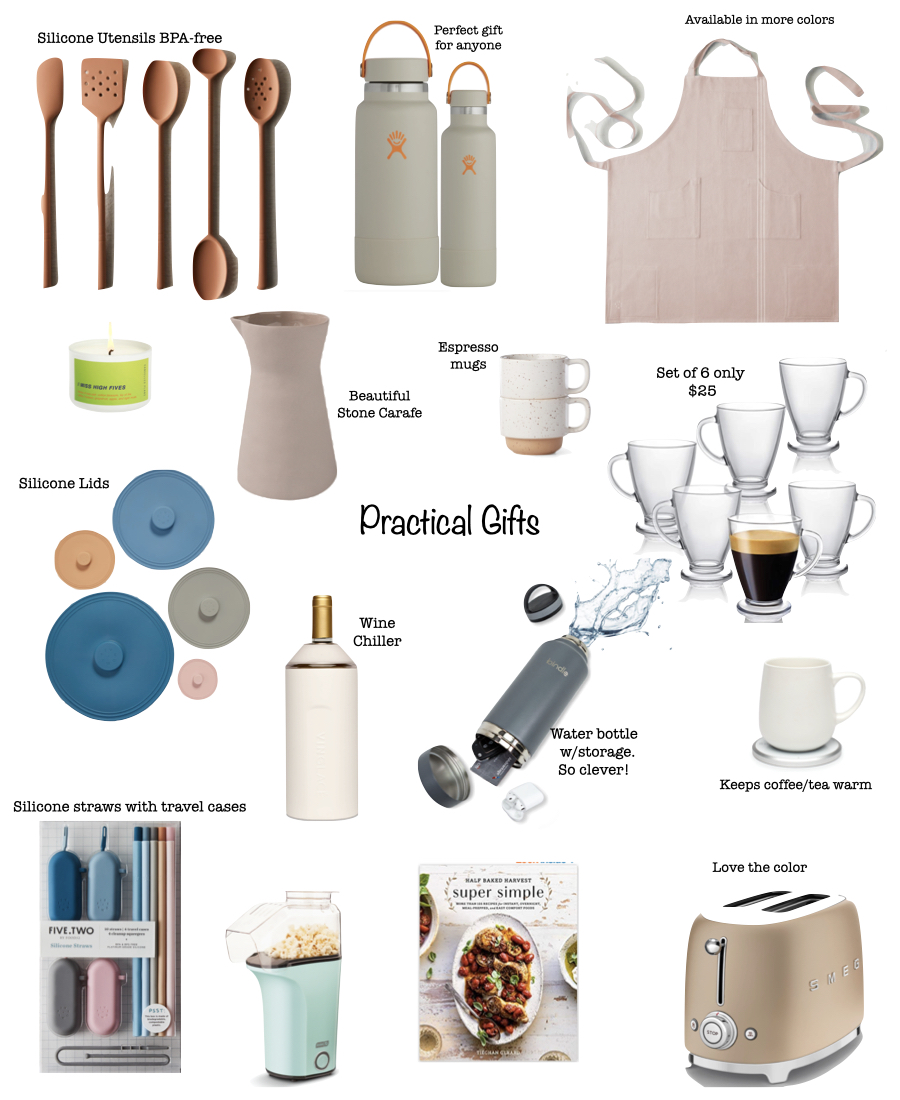 Silicone Utensils | Hydro Flask 32 oz and 21 oz | Apron | Candle | Stoneware Carafe – so pretty! | Espresso mugs | Glass mug set of 6 | Silicone Lids | Wine Chiller (who doesn't need one this year lol) | Water bottle with storage | Mug with warmer | Silicone straws w/travel cases (I have some and love) | Fresh Popcorn maker | Super Simple Cook book | Smeg toaster – on sale!

Thanks for stopping by!