Hope you had a lovely weekend!
I haven't felt very inspired for the last few months. Just browsing online brings a tad inspiration. And I love a good collage. Sharing my finds below. Quite a few pieces are on sale.
I wanted to share some pretty jewelry pieces. One of the brands, new to me, is Brinker & Eliza – I love their pieces. Some of my favorites – these huggies (love them!), this infinity necklace, this coin necklace. Another brand is Shashi (I think I might have mentioned this one in the past). I have only a couple of pieces from Shashi but I do love quite a few. Love this delicate circle necklace so pretty, these bar earrings, this delicate necklace and this ring to name a few.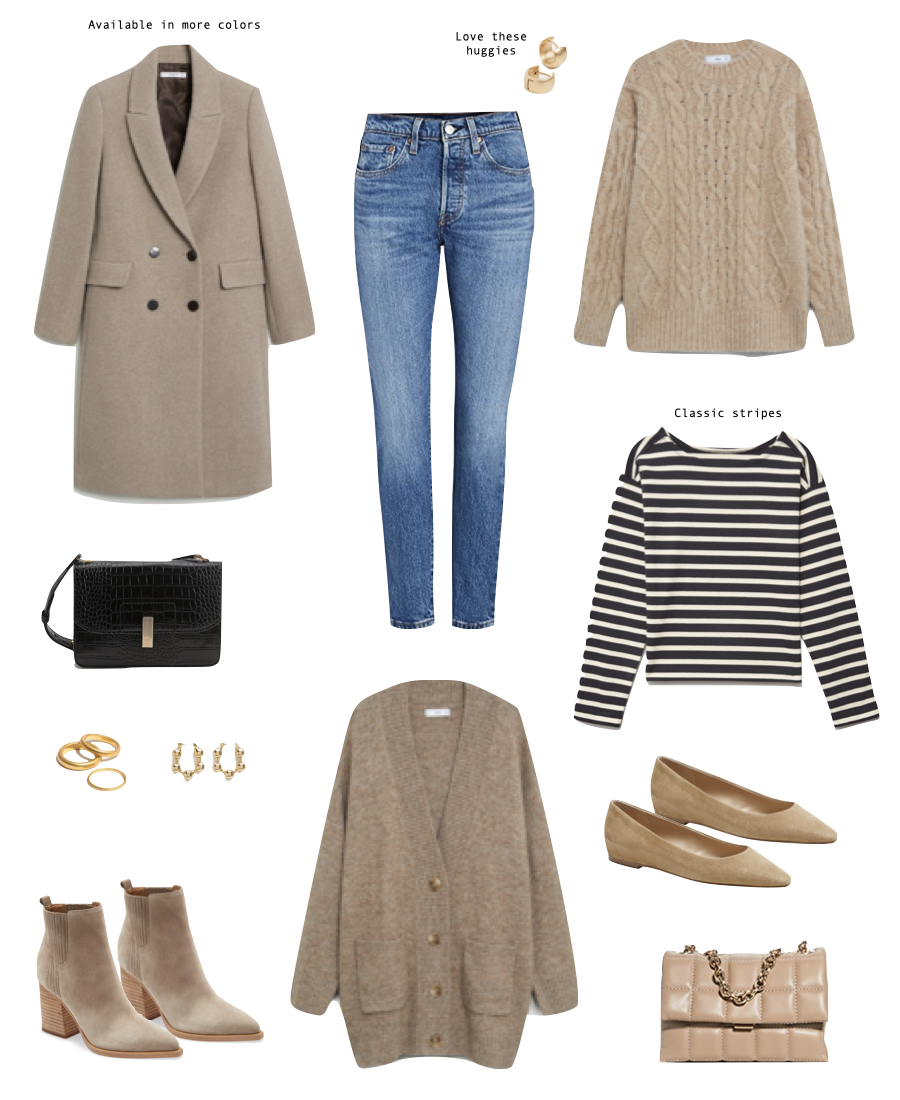 DOUBLE BREASTED WOOL COAT | LEVI'S JEANS | HUGGIES | CABLE KNIT SWEATER | CROC BAG | STACKING RINGS | EARRINGS | BOOTIES | CARDIGAN | STRIPED TEE | FLATS | SMALL CROSSBODY
Have a great Monday!