Target always seems to surprise me with their amazing home section. So many great pieces, at great prices. A lot of affordable lookalikes to some $$$ pieces can be found at Target.
In case you missed this last week on my LikeToKnow-it page (you can also see it under the Insta Shop tab on my blog, no LTK account required), I thought I'd share these finds here as they're all so good.
I got the round coffee table below months ago and love it. It's an affordable alternative to a wooden one I loved, but I really did not want to spend over 1K on something that I might not like in a couple of years. So while the quality isn't as good as the 1K coffee table, obviously, it's a lot nicer than I expected. It's pretty sturdy, it was super easy to put together and it looks really nice.
I think it's important to keep our expectations realistic with cheaper items in general, whether home goods or clothing, EVEN THOUGH the quality on more affordable items at times can be better than $$ ones (everything is a gamble lol). High prices don't always mean good quality.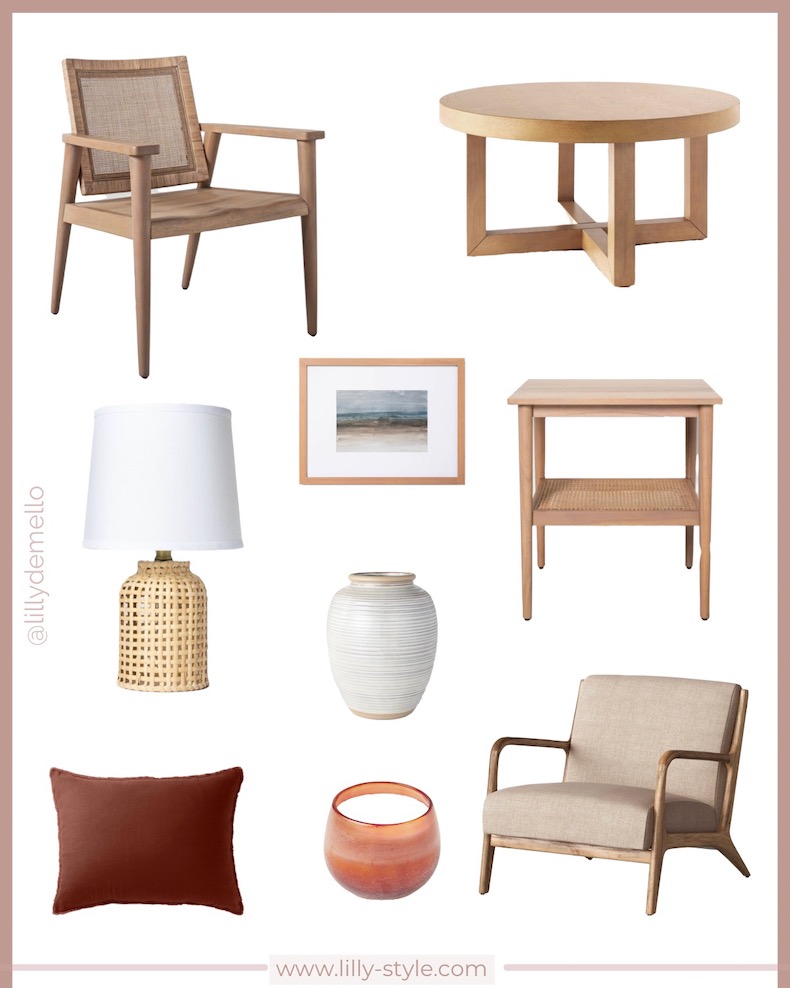 WOOD CHAIR | TABLE | SMALL LAMP | PICTURE | CERAMIC VASE – also love This One | WOOD AND CANE ACCENT TABLE | EURO THROW PILLOW | 30 oz. GLASS JAR CANDLE | ACCENT CHAIR
I have been waiting for the Sherpa Ottoman to get restocked and I'm so glad I randomly looked one day and saw it back in stock. It's such a pretty piece and it fits perfectly in my office. If I had room anywhere in the house, I'd be getting this cozy chair too. Love the way it looks and the price is great. I've been drooling over this one for months and months (not sherpa but it kinda has that look). Sadly, I have no place for this one either. If we ever move, I'm ordering it). I have a thing for chairs lol
I also grabbed one of the oil diffuser to try. I still love diffusing my essential oils (I do love the variety of scents and I can diffuse what the mood calls for). But sometimes I just want a nice smelling room at all times lol. A lot of scents irritate my allergies. This one in Grapefruit and Ginger, and not only does smells amazing, but it does not bother my allergies. Total win! Plus it's aesthetically pleasing. I put it in my office and each time I walk I think how good it smells ins here. It's not an overpowering scent at all. Will be trying
I also ordered the Oh Hello doormat.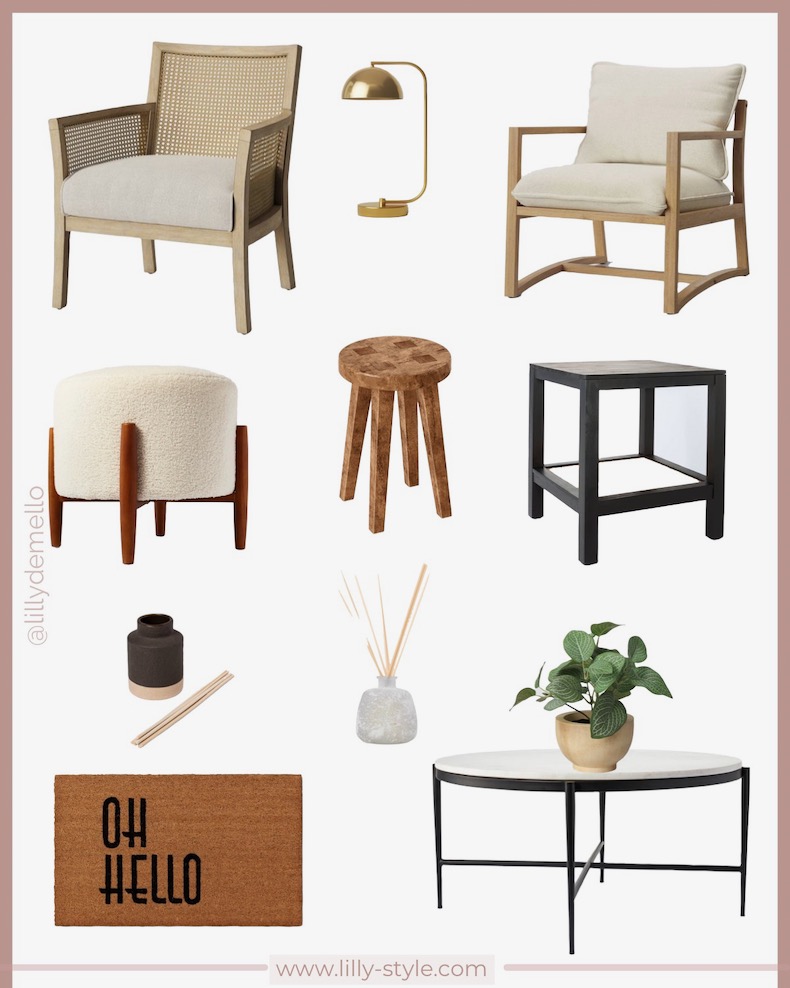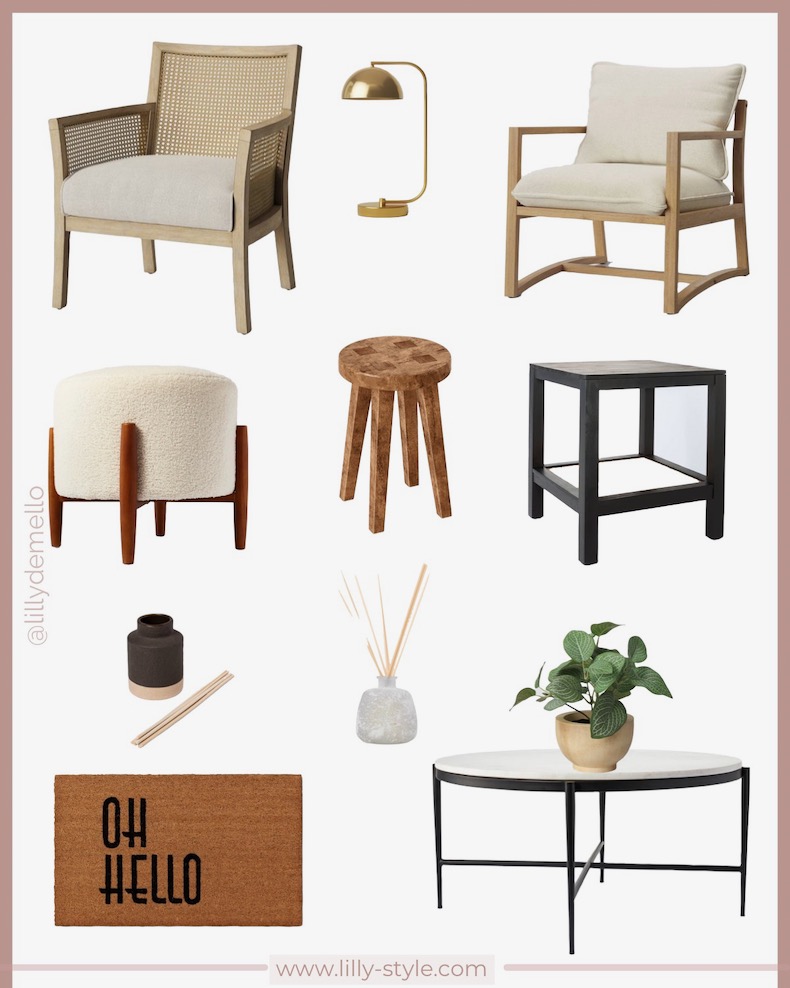 Accent Chair – another similar one I love | Gold Lamp | Accent Chair | Sherpa Ottoman | Wood Accent Table | Black End Table | Oil Diffuser (black bottle) | Oil Diffuser (grapefruit and ginger) | Doormat | Marble top coffee table | Faux plant