Back at the beginning of January I said I'll work on blogging more frequently…. Well, it's been about two weeks since my last post. Winter is a hard season to get motivated. Now that we're in the coldest month of the year, hopefully it will get easier from here on.
While I was a tad lazy to take a picture of each outfit I wore this week, I snapped a few.
This long cardigan has been one of the favorite pieces in my closet for years (as seen in this post and this one). It hits just below my knees (I'm 5'6) but if you don't want it that long, this one is the perfect option (I have it in black in XS). I recently purchased a similar style from Zara in a gray-ish color and had high hopes. Except I'm quite disappointed. It's so itchy! Would not recommend. But I would recommend this one. It has sold out so many times and I'm happy they keep bringing it back.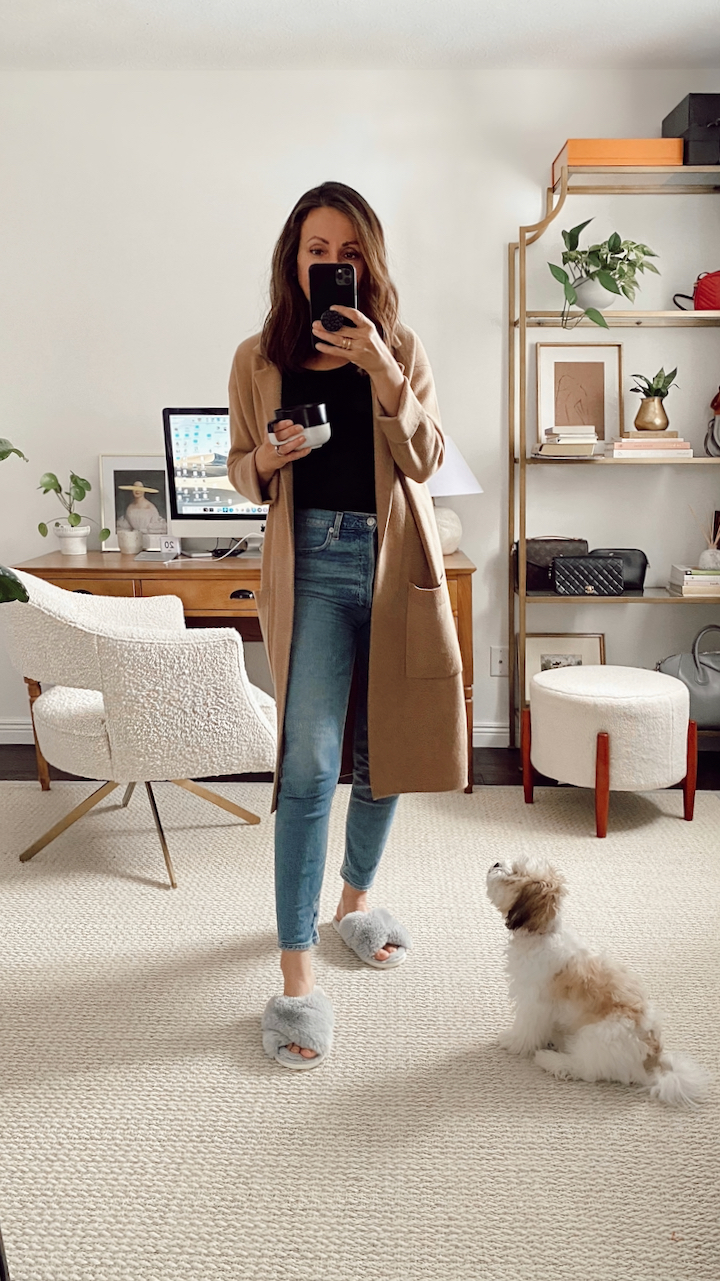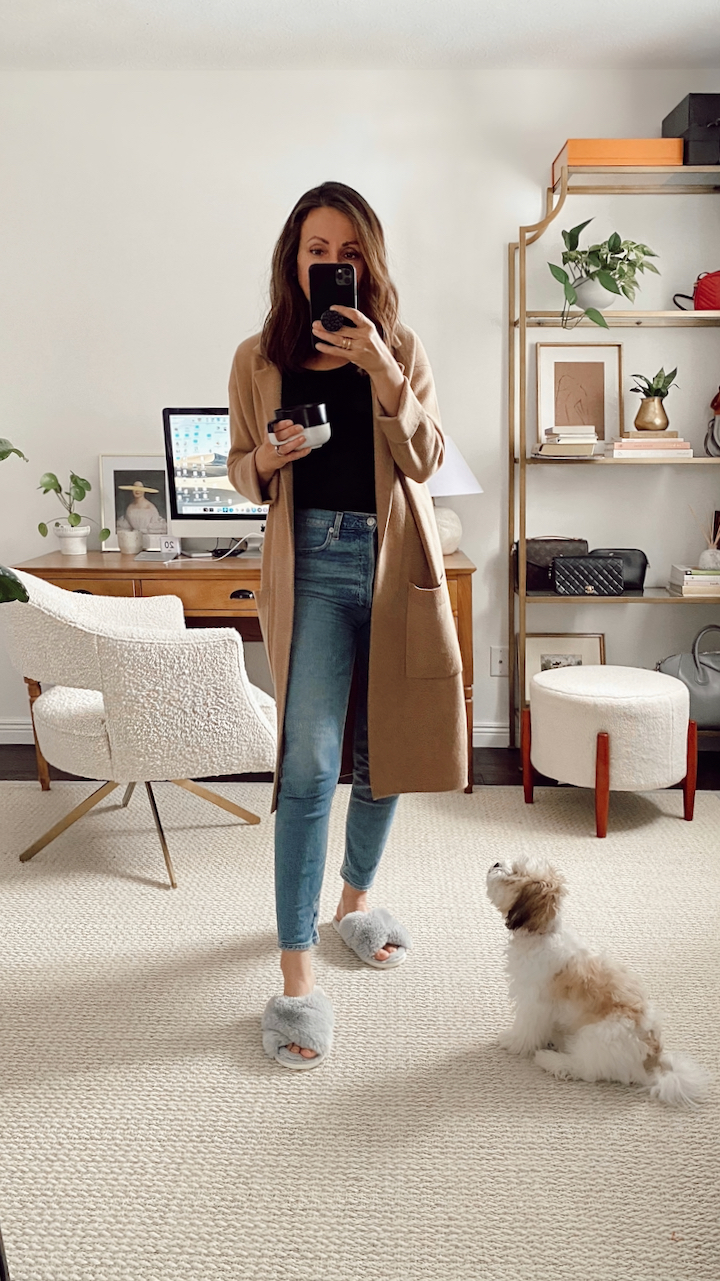 Long Cardigan in xxs (I sized down) – also this one is amazing | AGOLDE jeans | Tee (old) – identical style | Slippers
While I didn't wear this outfit below recently, I wanted to "alert" you to this sweater blazer deal – it's 50% off right now and it comes in more colors. It's such a great wardrobe staple and it's easily dressed up or down.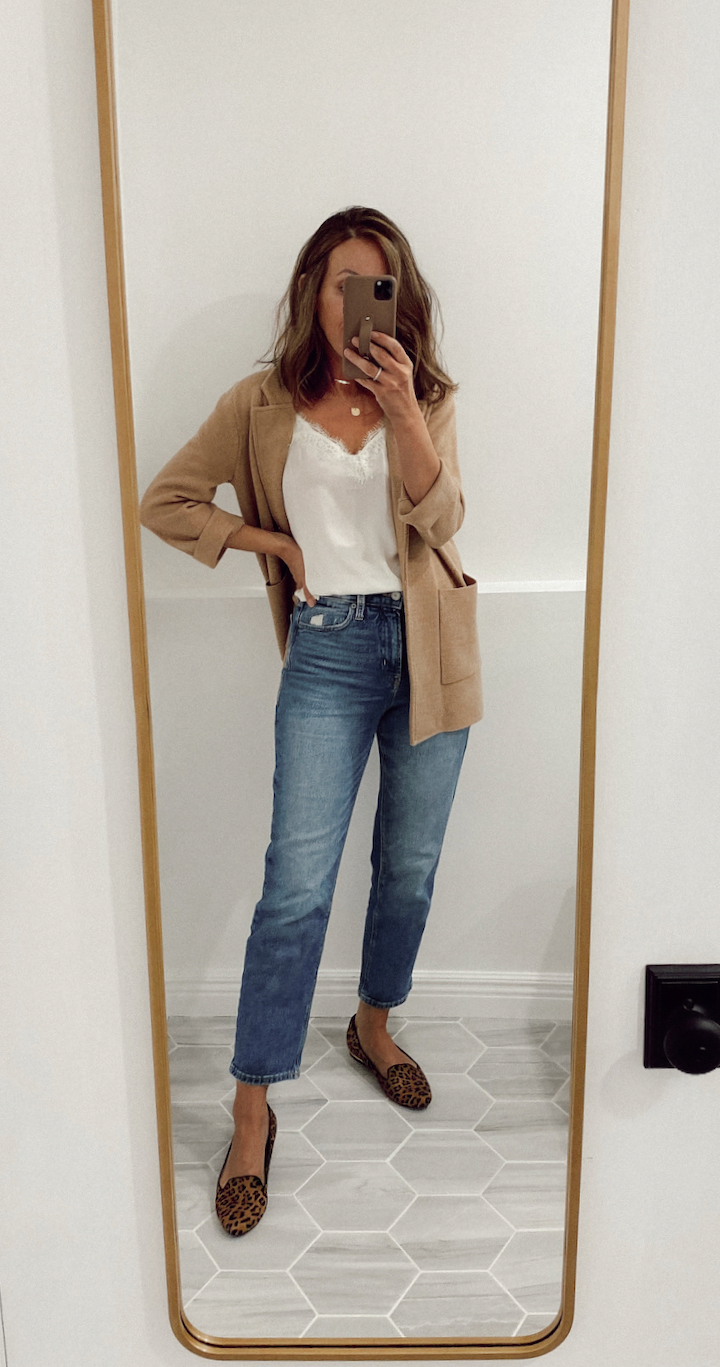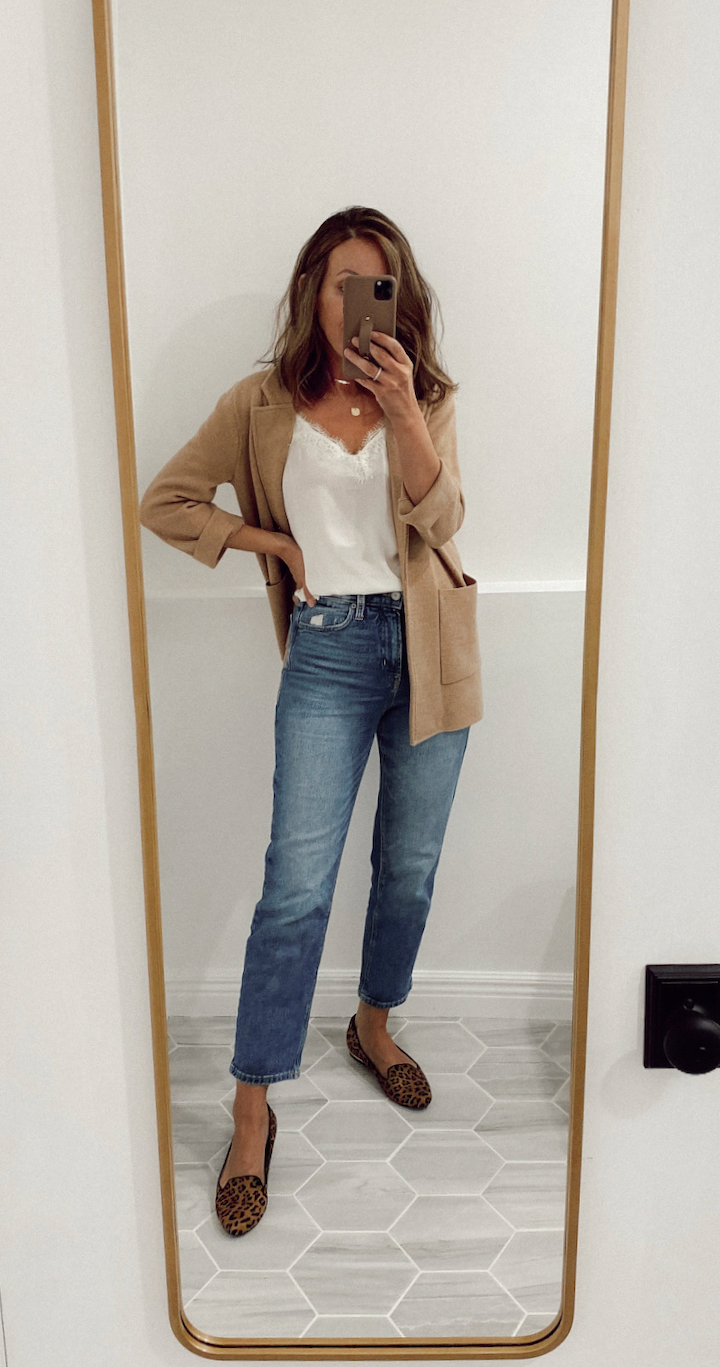 Sweater blazer in XS | Jeans in size 2 | Cami in XS | Loafers (super old) – great options here and here
I've been eyeing the Mango striped half-zip sweater for a while and then it sold out in my sizes (fully restocked now). I got this Zara one which is super similar to the Mango sweater. Zara one has split hem on sleeves which has been a tad annoying when washing hands and eating to be honest. But other than that it's great. You can't go wrong with a striped half-zip sweater.
I wore the sweater on Monday and again on Wednesday. On Monday I wore it with these straight leg Levi's Jeans (didn't snap any pics). Paired with these boots for a long walk with my sister and Pippa. The boots have been on heavy rotation. I've been really loving them. My feet find them very comfortable (I did size up so I can comfortably wear thick sock).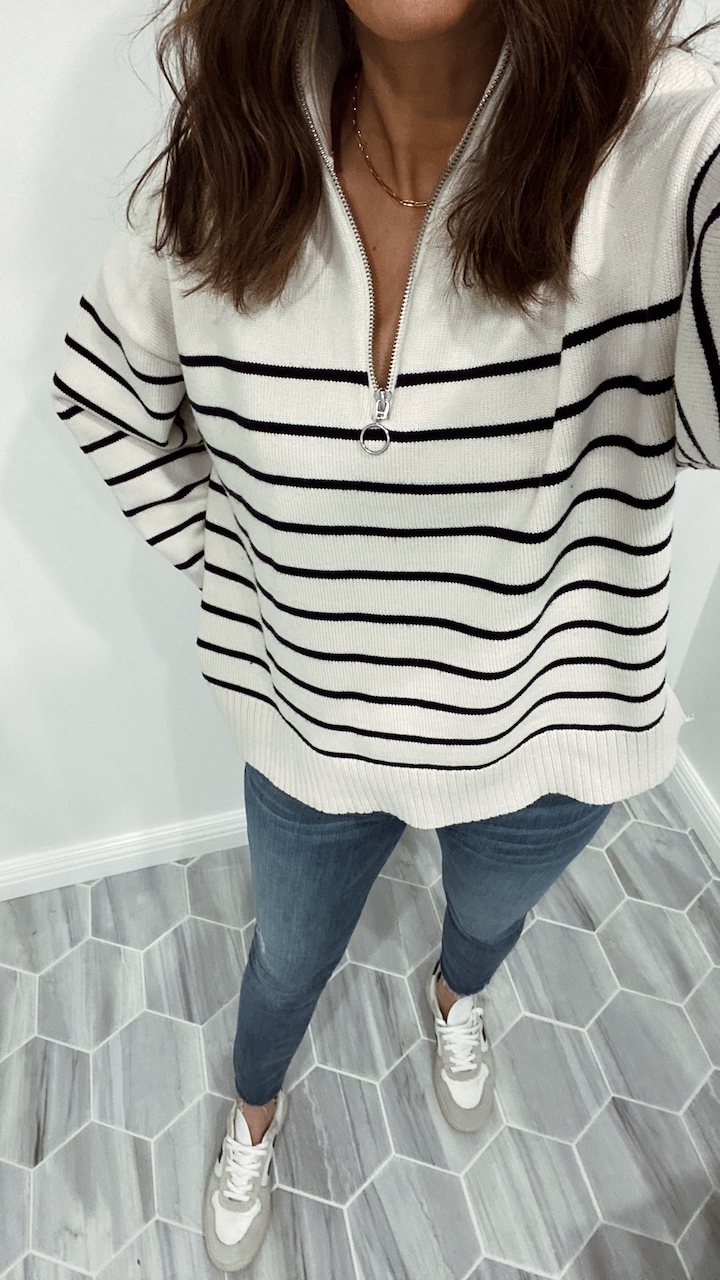 Stripe sweater (mine is Zara in Small, sold out. Linked pretty much exact style) | Mother jeans tts | Veja Sneakers – (pulling the tongue to the side a little helps with the stiff tongue digging into the ankles), how cute are these! Love!
I'm sure you've seen this sweater on everyone. I have it in black in XS and white in Small. It comes quite a few colors.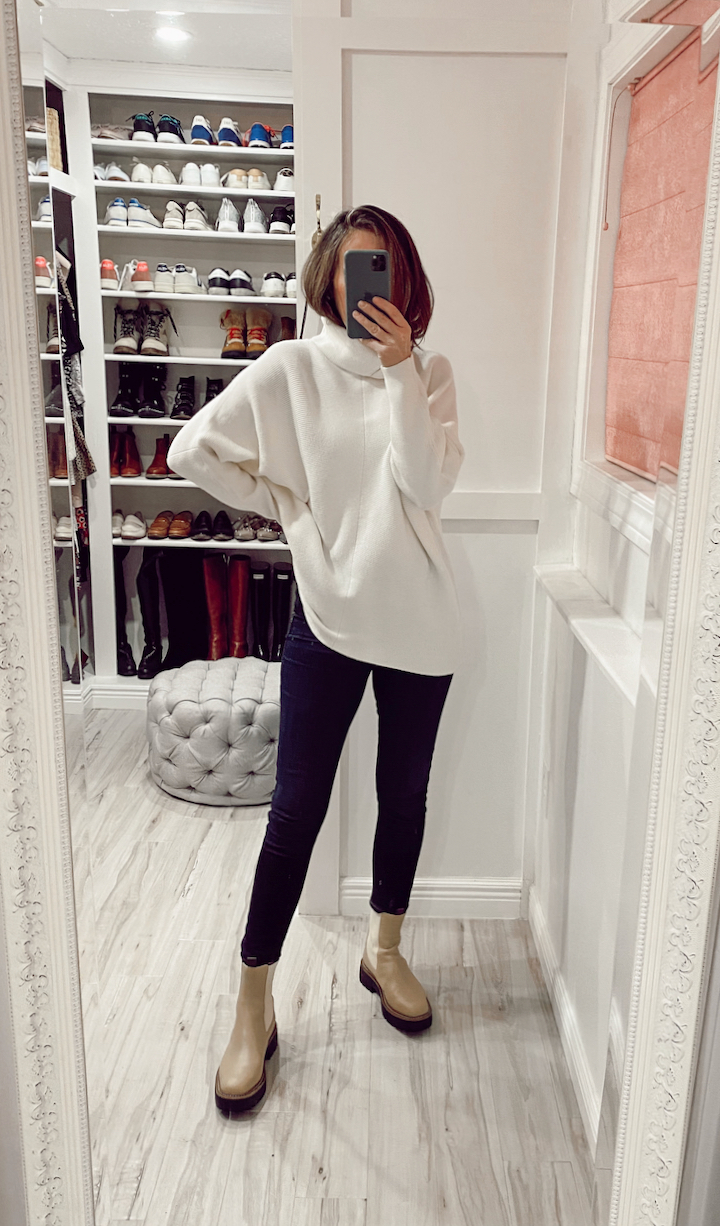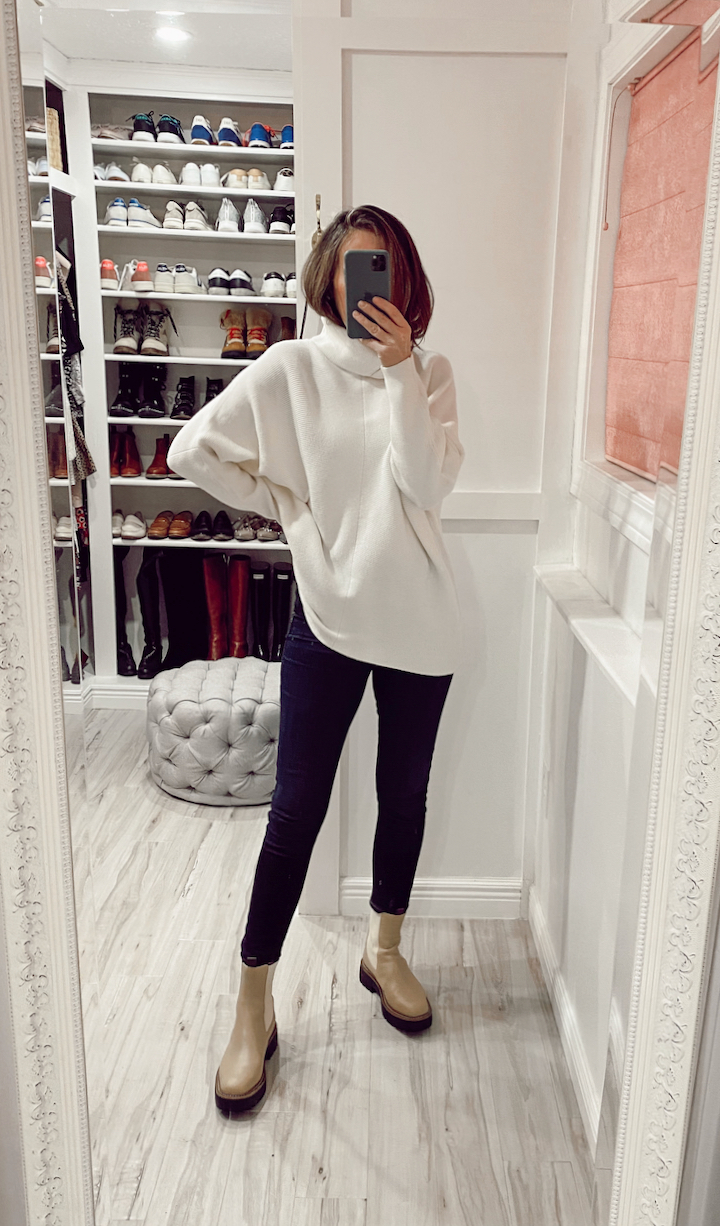 Sweater in Small | Everlane jeans tts (I got curvy style) | Sam Edelman boots – here too | Croc Bag – love this one too | Club Monaco coat (old) – similar option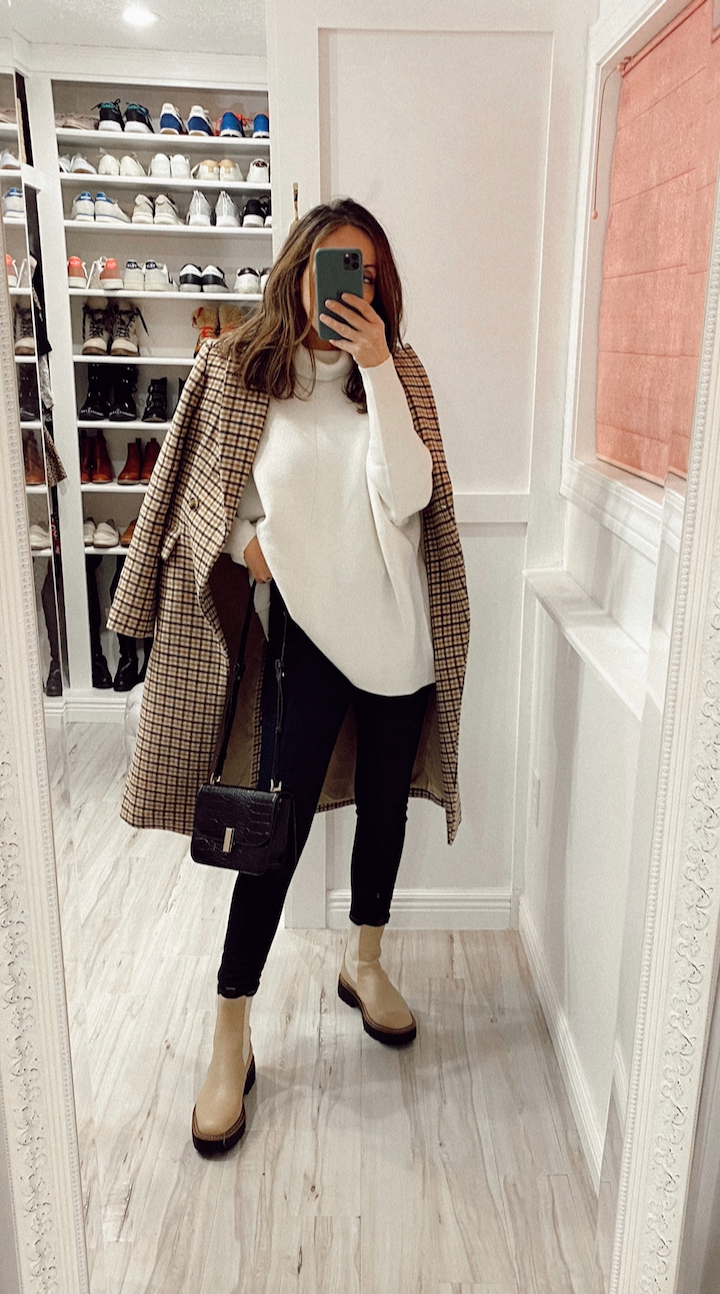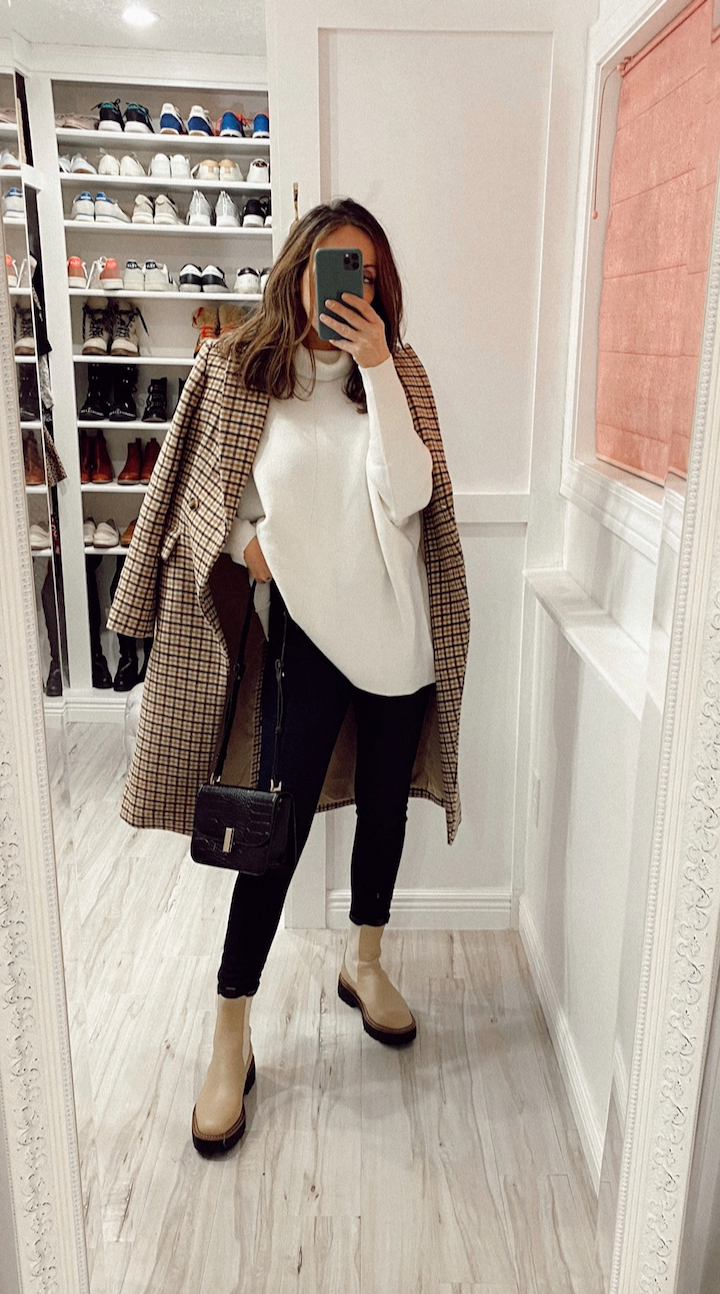 While I didn't snap a picture of yesterdays outfit, I wore the jeans below (the pic below is pre-Covid). These jeans are very comfortable! They have a nice amount of stretch to them but they don't stretch out a lot. They're currently on sale! I'm wearing my usual size 26. I paired them with this cashmere sweater that I've had for 4-5 years (if not longer). Not sure if they changed anything about it but I've loved it all these years.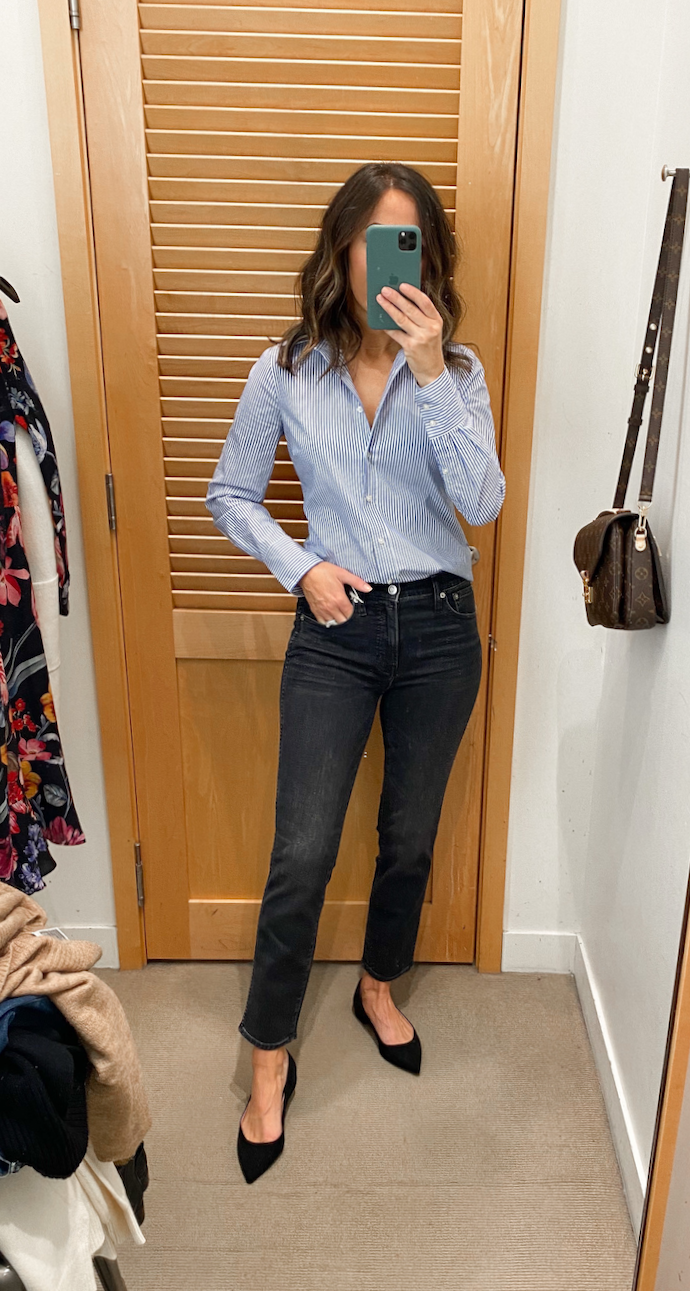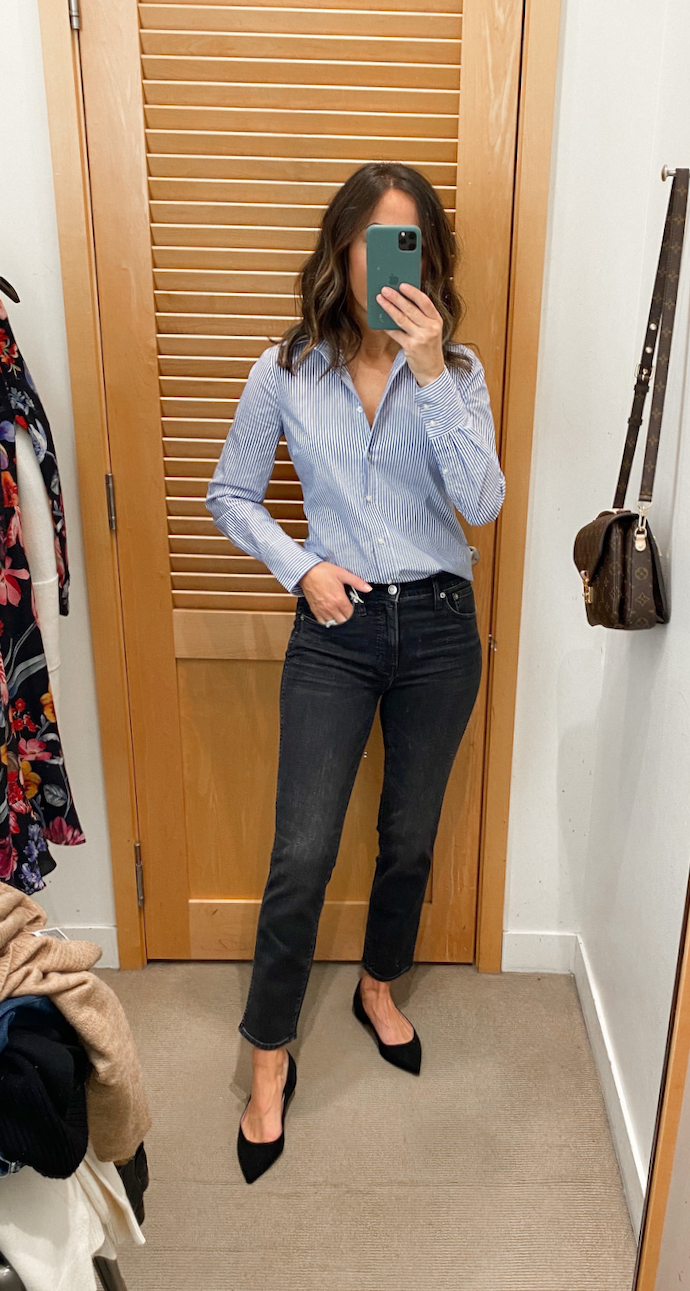 Have a great Monday!