Shopbop's up to 25% off sale has started and today I'm rounding up my favorite pieces I've purchased over the years, still love and would recommend.
The popular AGolde shorts. Pricey for shorts but worth it if you want just one really good pair! There are quite a few reviews on these which I encourage you to check out because these ran small for me. I think it also depends on your body type and how you want them to fit too. A little loose? More fitted? For me personally, my usual size 26 was a tad small in waist plus I wanted them a tad on the loose side, so I sized up to 27. This pair is another one I really liked because of the length and high waist, but these I couldn't even zip up.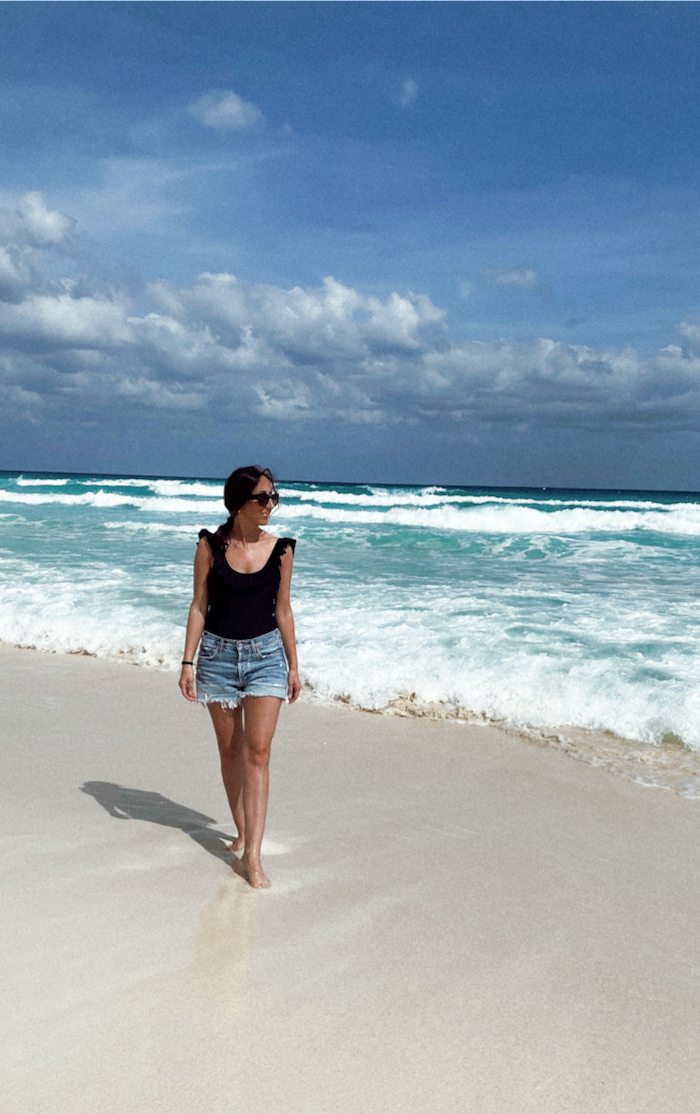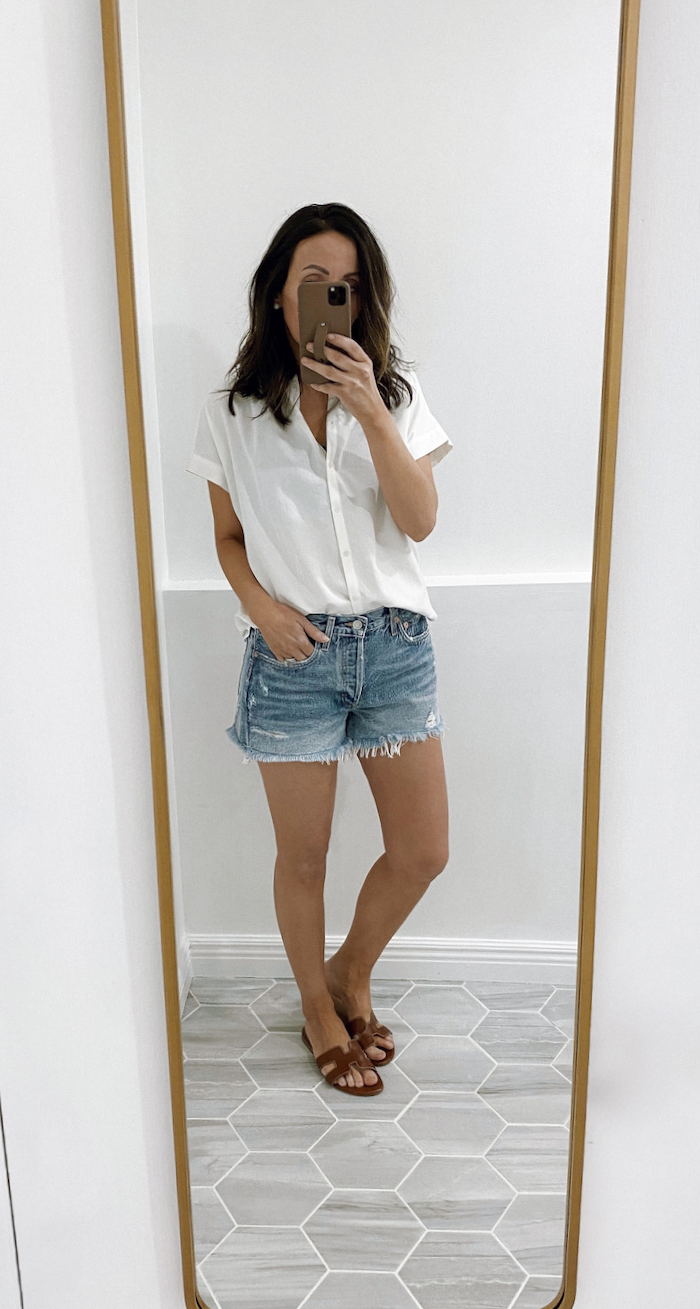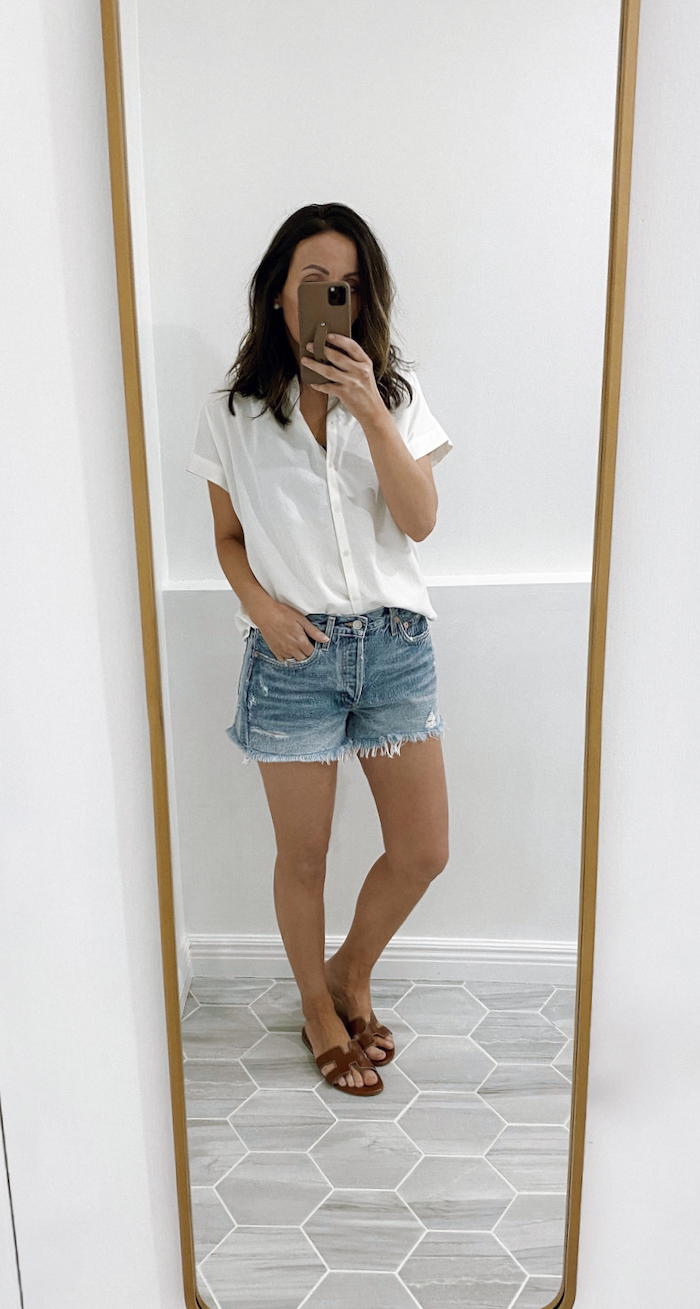 Leather Slides (size up) | Madewell shirt (oversized fit, you could size down)

AGOLDE Nico Jeans – these are one of my favorites…even though they started to stretch out a bit, which doesn't bother me personally. They're very comfortable though for being so high waisted. I got my usual size in these.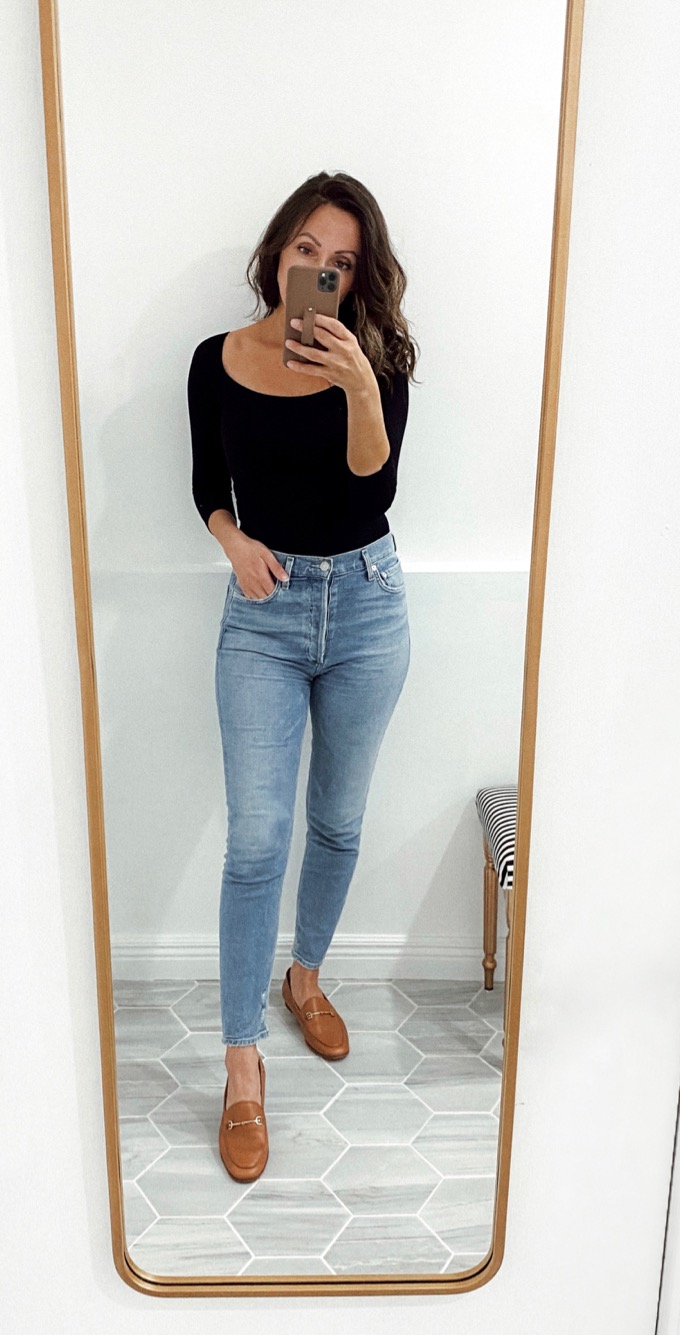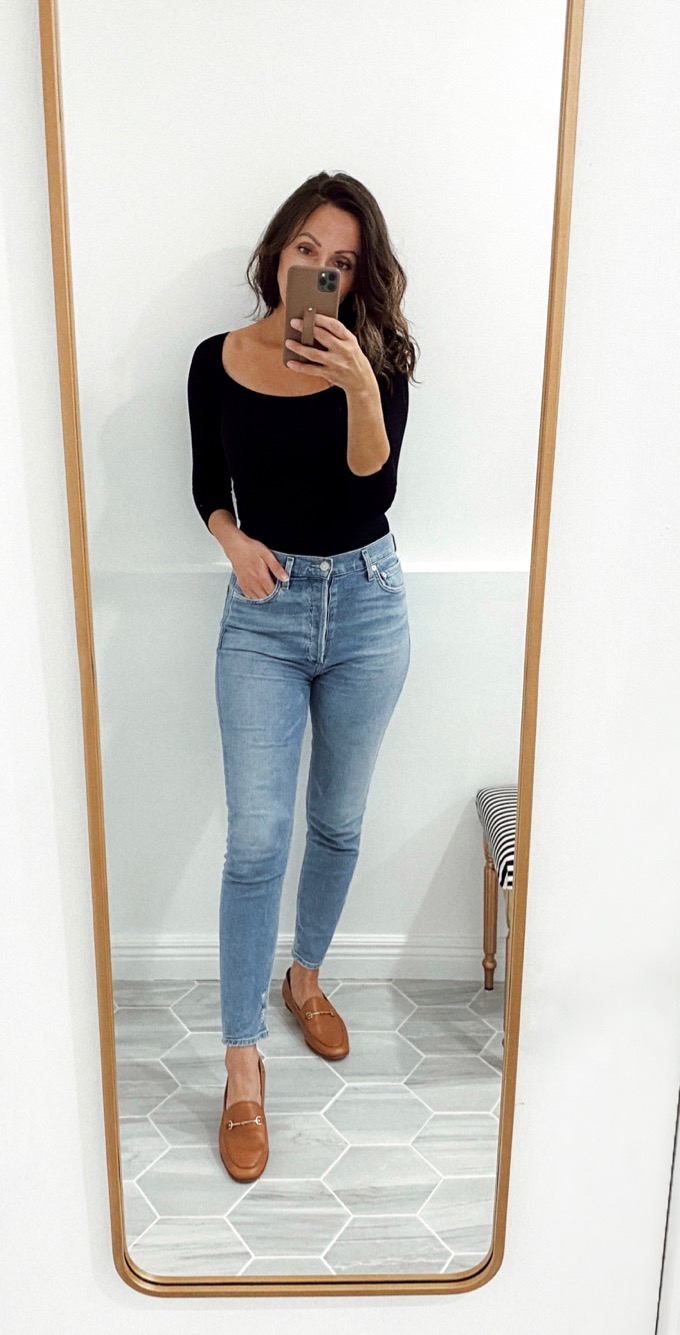 These amazing loafers are also part of the sale. Softest leather and very comfortable.

Outfit details in this post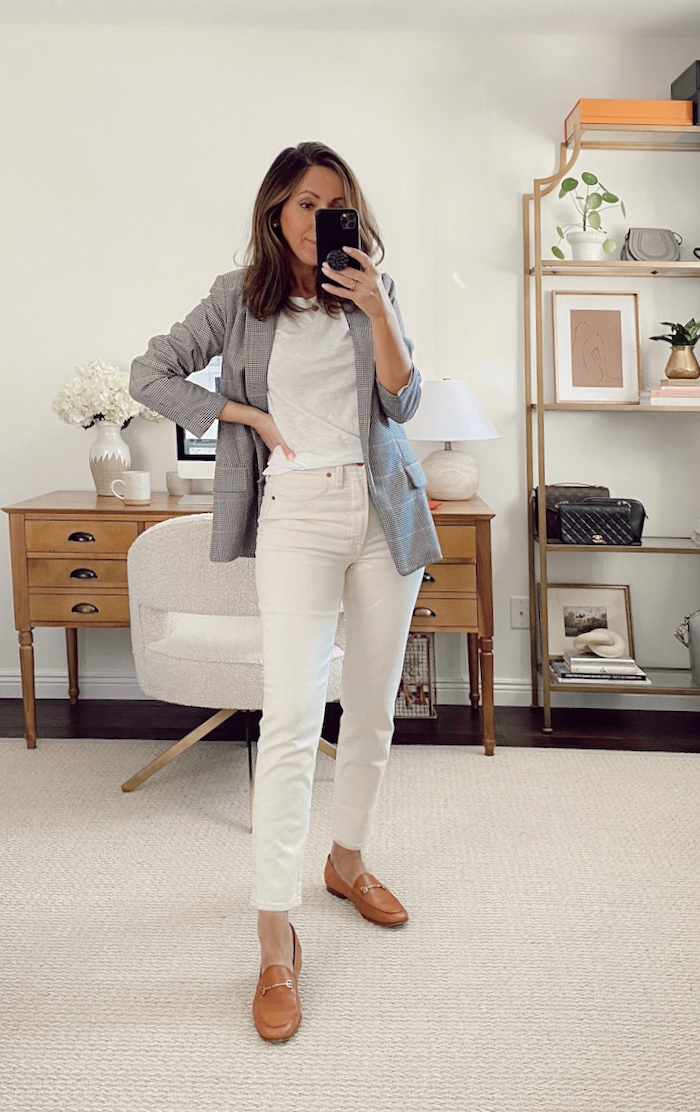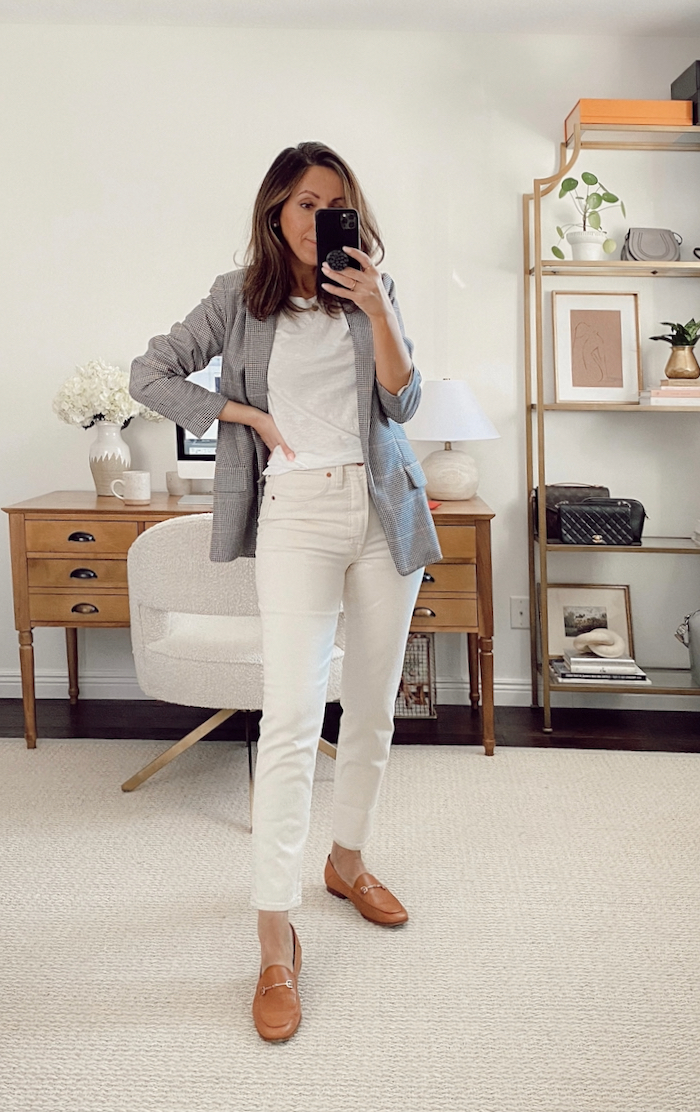 CONVERSE – The sneakers that look great on everyone, no matter the age. And ones that never go out of style. This classic style is a great pair to start with if you don't own any already. I recently got these hight tops Converse sneakers and love them so much! True to size for me. (update: sorry, realized these are excluded from the sale. But lots of other styles are part of the sale).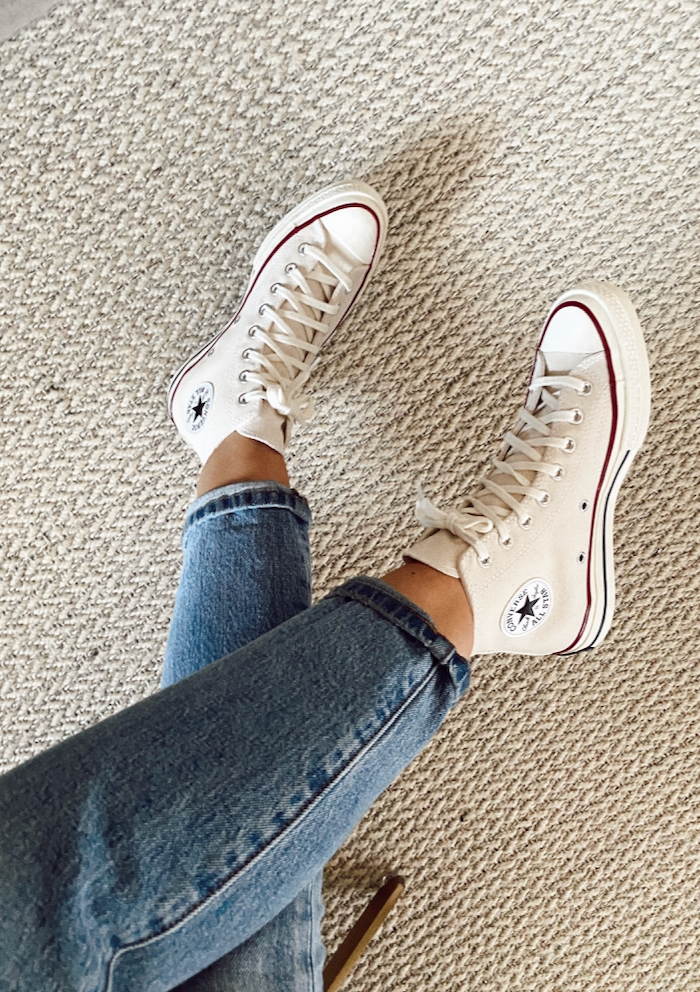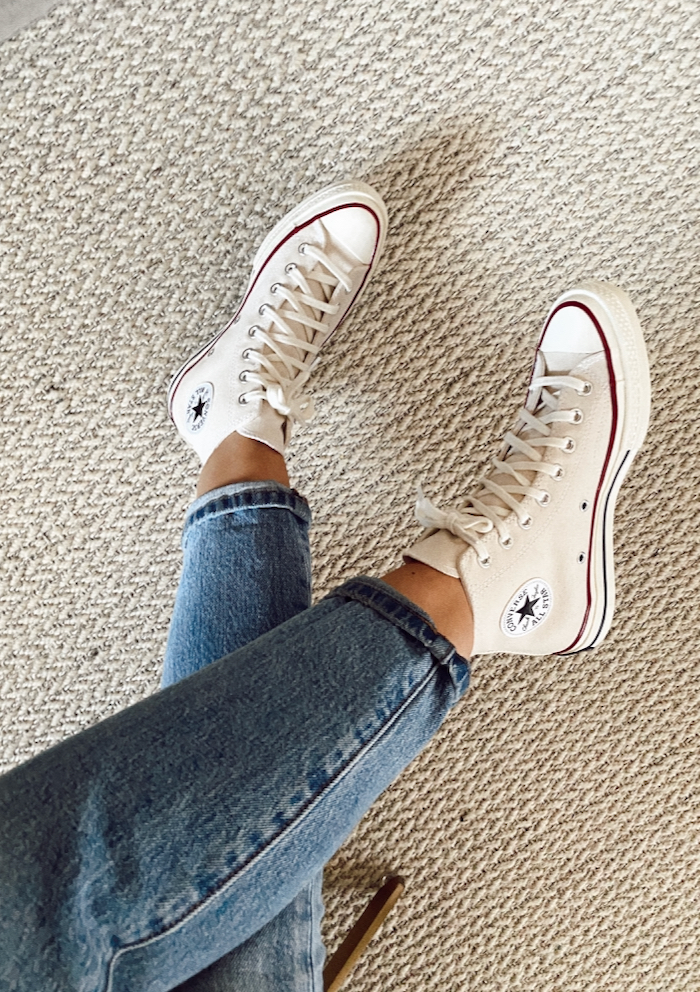 Levi's Jeans – Big fan of Levi's jeans. I have a few different styles but wedgie style might be my favorite. The ones below are Wedgie Straight Leg. I sized up in these for slightly looser fit. Full outfits details in this post.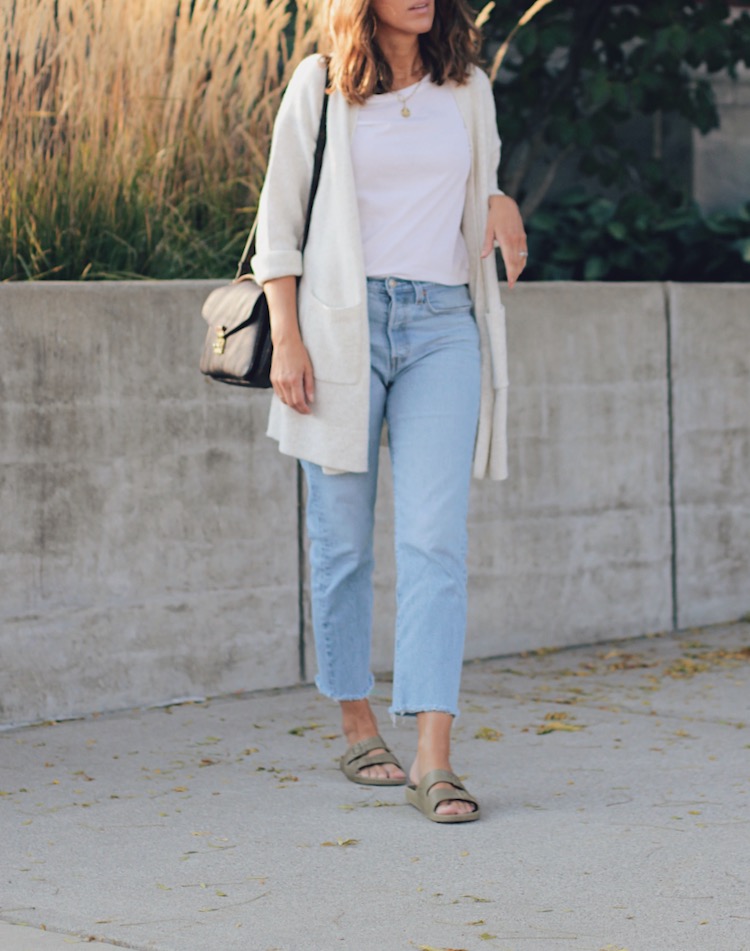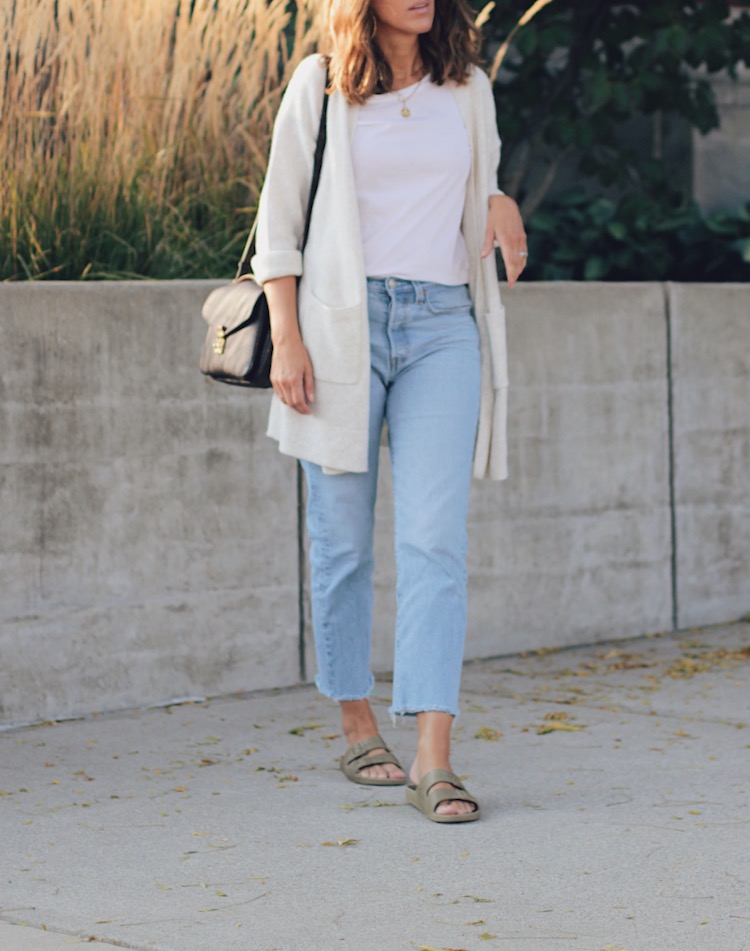 Levi's Wedgie Jeans – these are more comfortable than the 501's I have in this style. These also run true to size for me.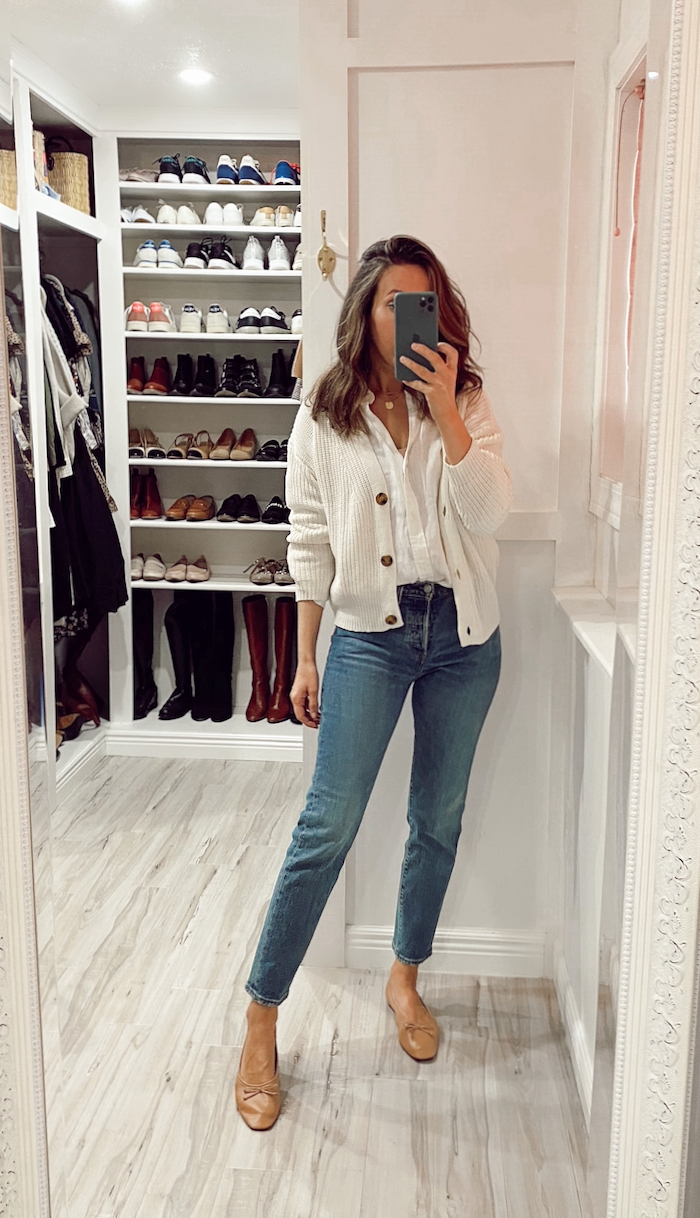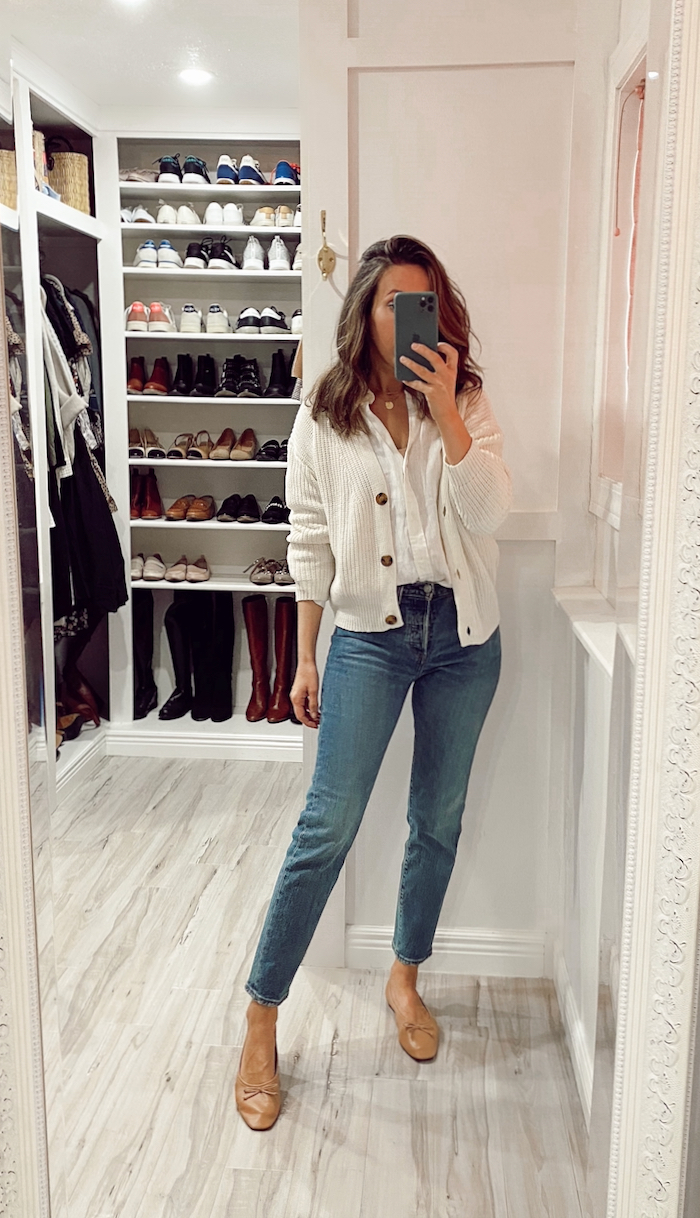 Le Specs Sunglasses – I have two pairs I absolutely love. And one of the reasons is because they're so light and comfortable. This pair I've purchased three times you guys. Three times!!! Why, you may wonder?!?! First pair I lost in the ocean (violent waves), ordered second pair immediately and my sister "borrowed them" which meant I wouldn't see them again (I will admit that they do look better on her). So I ordered another pair for myself.
These ones below I might love even more – both are polarized and the lenses are just like on the model color wise. I absolutely love the style! I will say that I have ordered "dupes" from Amazon and while the style looks very similar, the comfort doesn't compare for me. Amazon ones feel heavy and tight (at least on my head) which sometimes just gives me a headache and I can only wear them for a short time. These are still affordable but way more comfortable.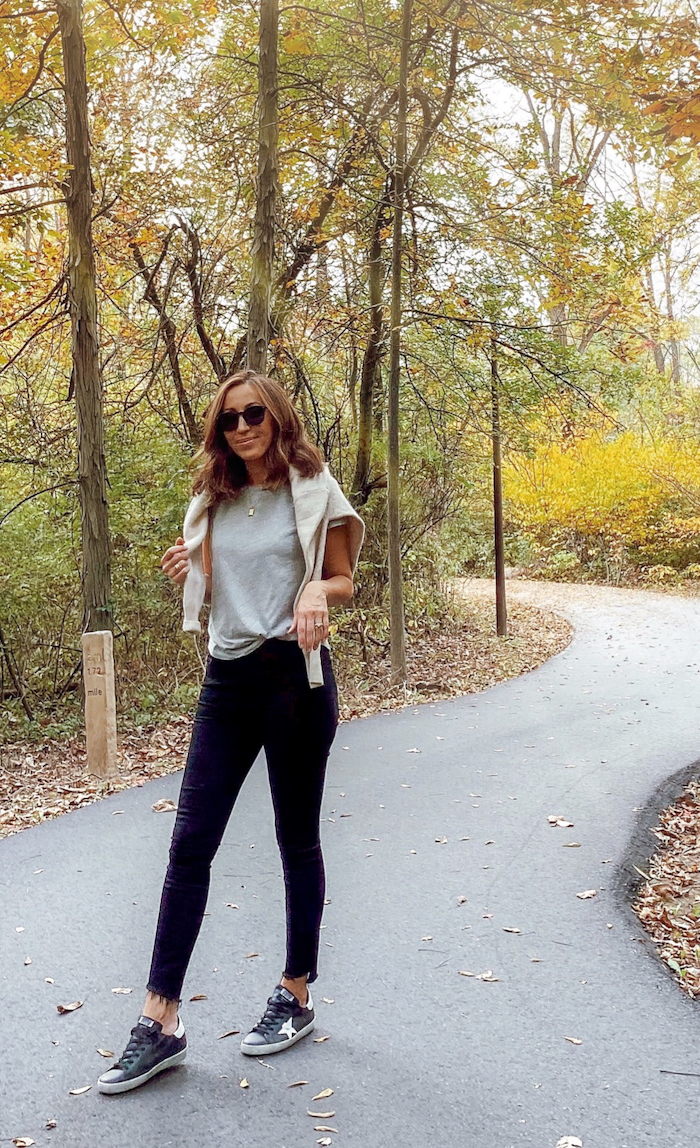 Mother Jeans – tts for me (mine have never stretch out) | Golden Goose Sneakers |

MOTHER Jeans – one of my favorite brands of jeans (made in LA). Pair above are also Mother denim. Pricey but my first pair is maybe 8-9 years and I still love them. Always try to think of Cost Per Wear when you buy pricer wardrobe. My pricier jeans get a lot more wear because I like how they fit me which means I reach for them more (nothing against cheaper jeans if I can find a pair that checks all or most boxes fit wise). This is the last pair I got and I absolutely love how they fit (as seen partially below).
Rest of the outfit details in this post.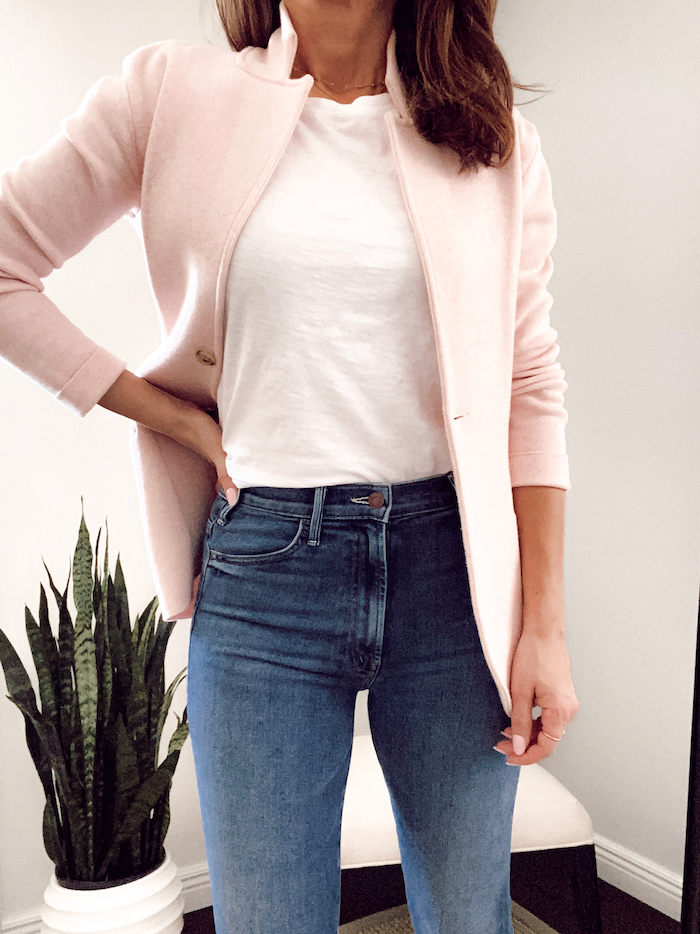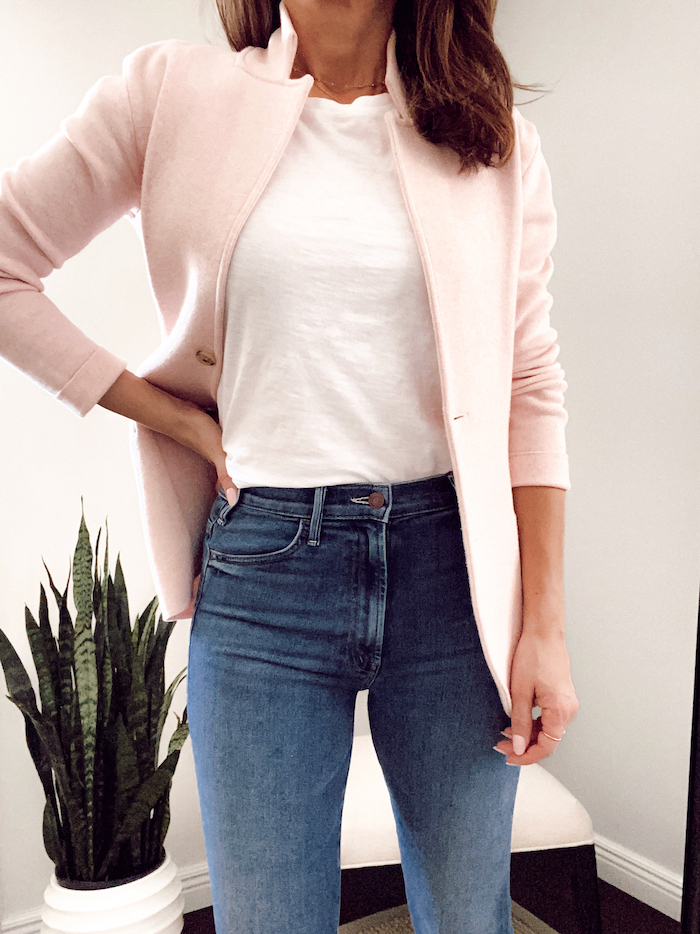 VEJA Sneakers – I feel like you either love them or hate them. I happen to love them even though the tongue is a tad stiff (it gets softer over time. You can also pull it slightly to the side so it doesn't dig into the ankle or google how to soften the tongue faster). I think the tongue on the Esplar Style is not a problem as it's not as long.
Both of the styles I have are V-10, ones below are almost sold out and I have this pair (my first pair).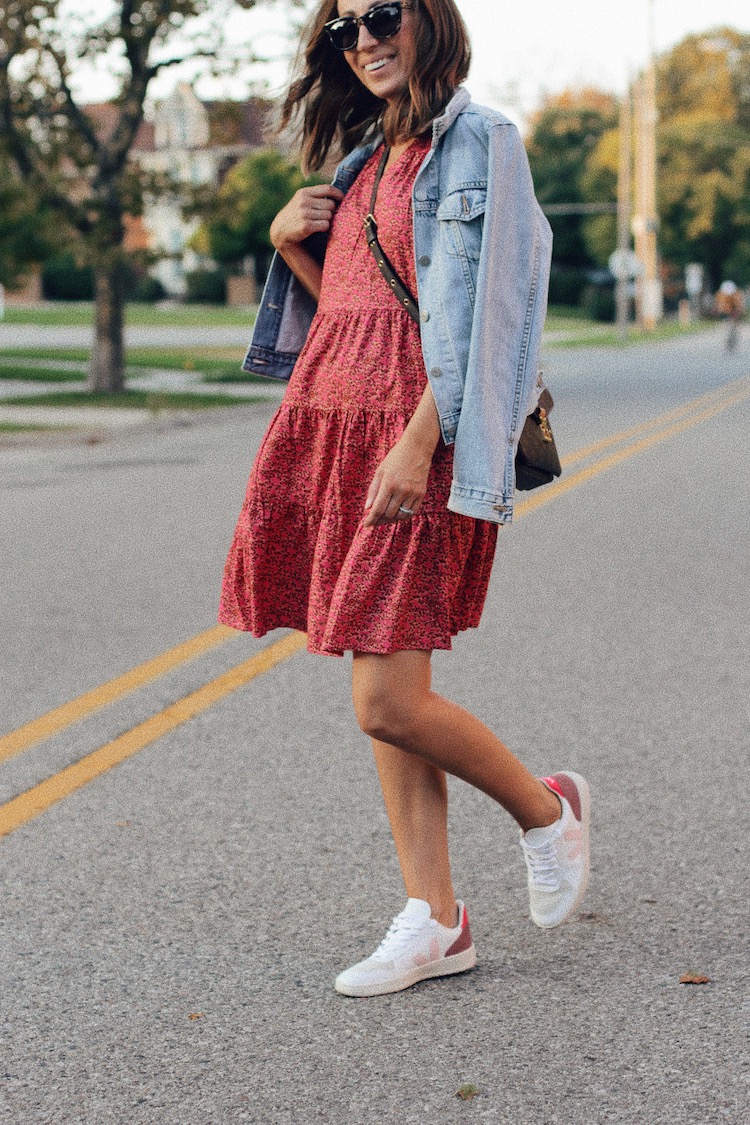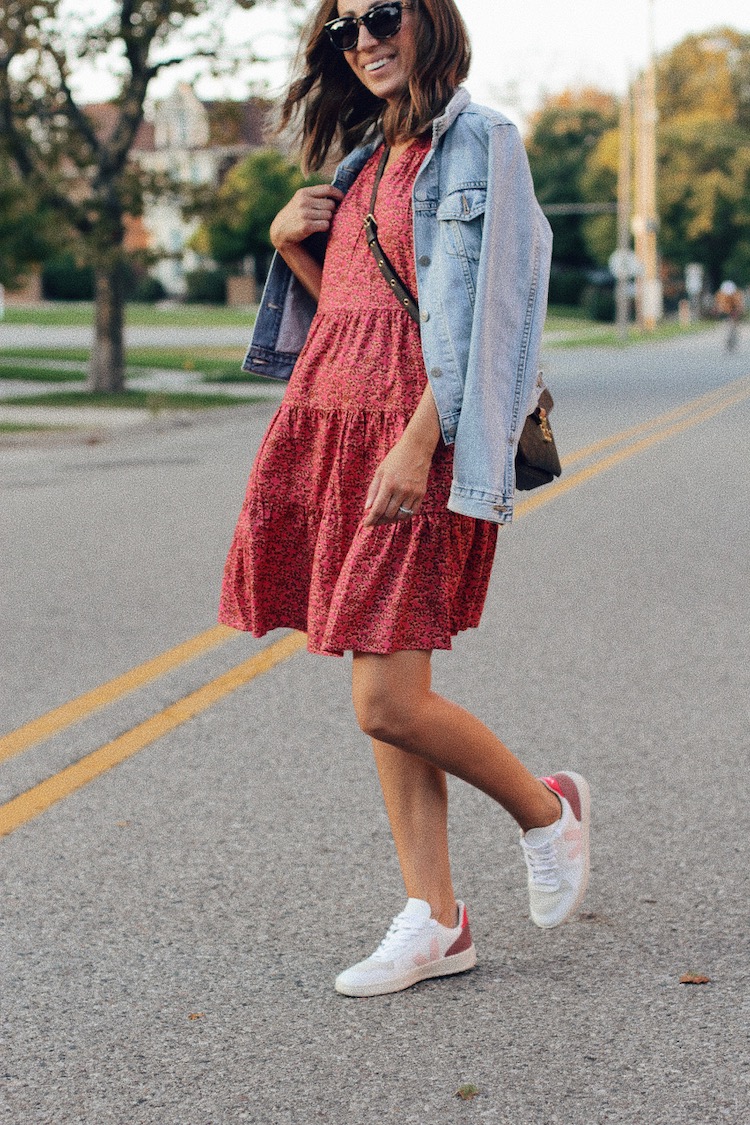 Freedom Moses slides – I have two pairs and absolutely love them. They're so comfortable and are my daily slides once it's warmer out. Select colors are excluded from the sale. Below are some of my favorite colors…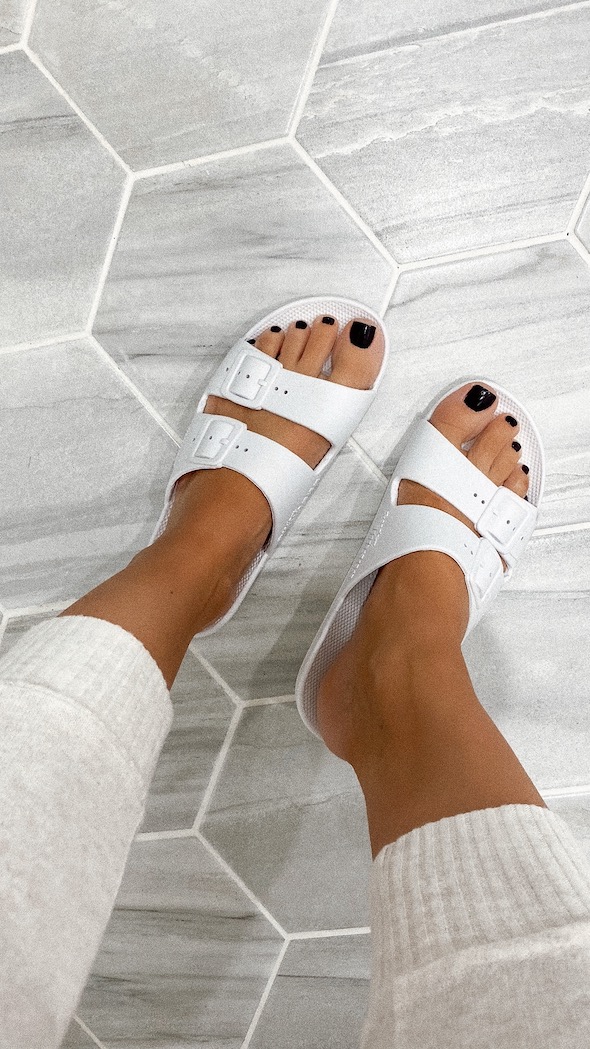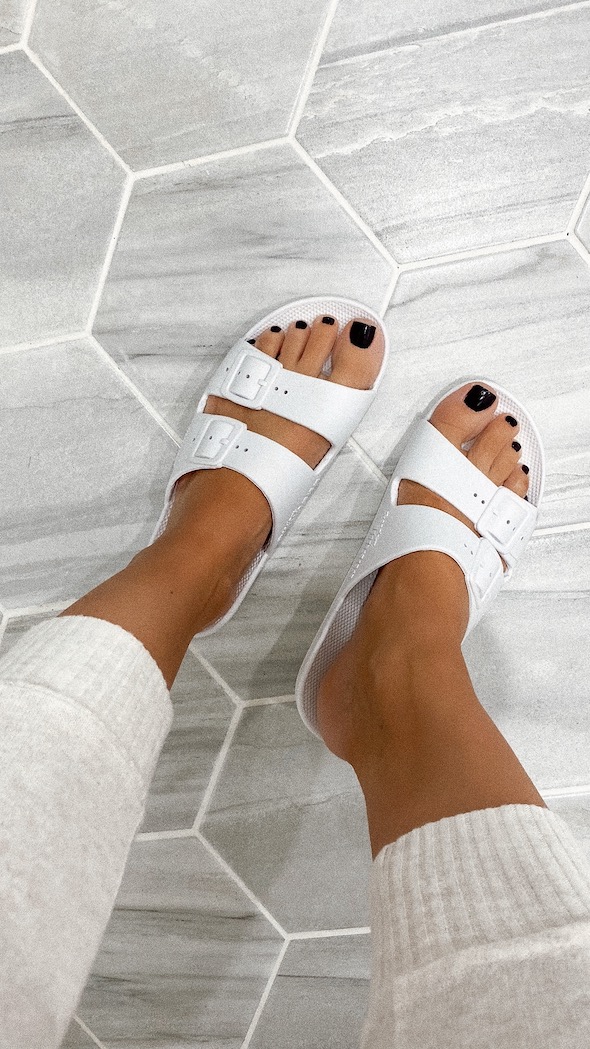 Currently Crushing:


Let me know if you have any questions on any pieces! xo