This square neck smocked top has been a favorite recent purchase..and it's on major sale right now. I absolutely love square neck tops, and dresses, so this one was pretty much love at first sight. It is on the shorter side, not cropped though, but it works great with high waist bottoms or if you have a shorter torso. I initially ordered in the floral print as well, as seen in this post, but decided to just keep it in black. I may or may not have slight regrets about returning the floral one. Both are pretty in their own way.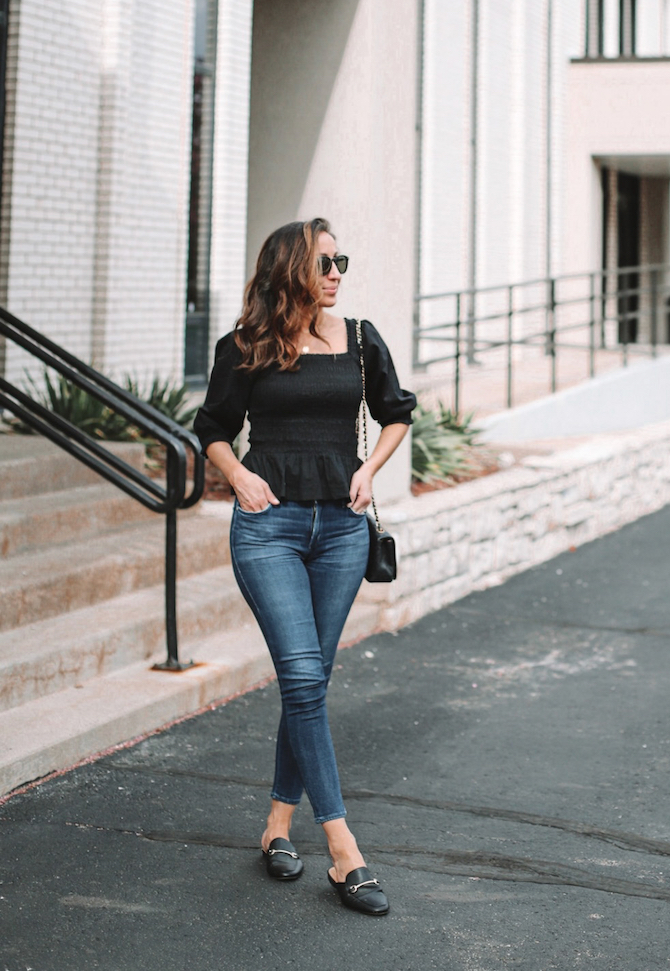 One of the reasons I decided to return the floral smock top is because I already have two from last year, even though the colors are completely different and so is the style. But close enough. I have this one in black-floral (which is actually more like navy) and also in white-floral. One of the reasons I have both colors is because I couldn't decide which one I like better. Loved them both and since they're affordable…I kept both.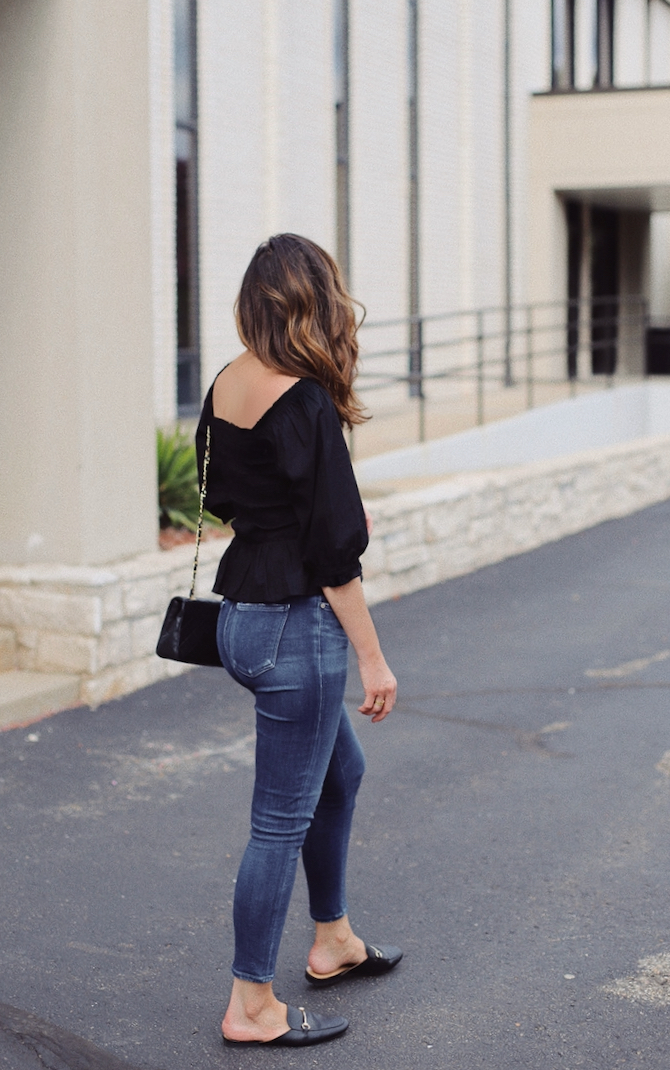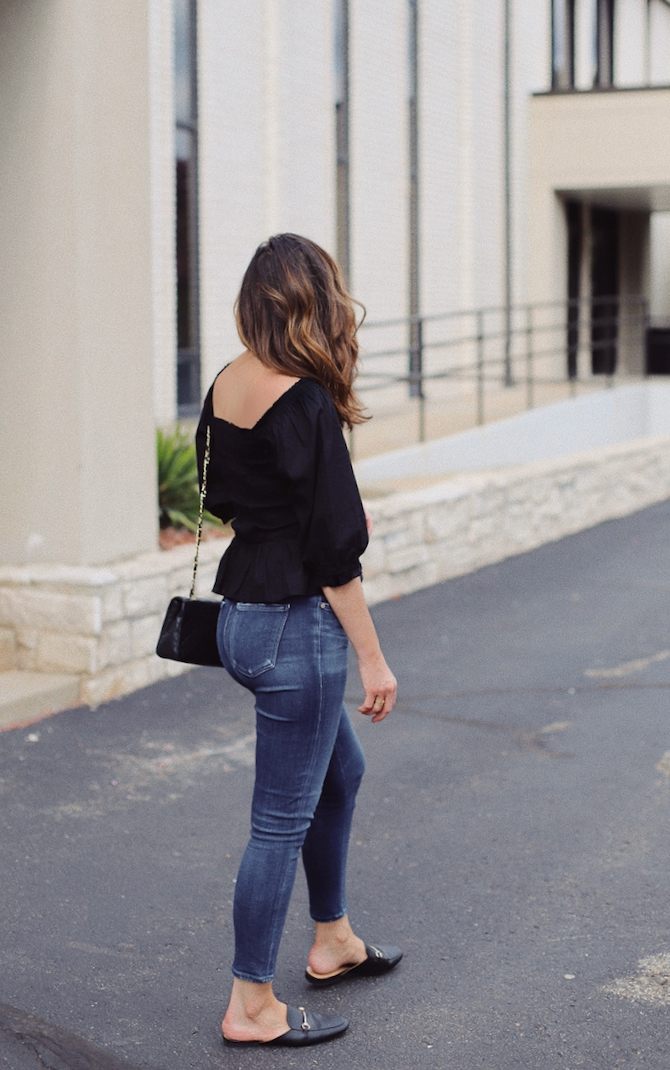 These jeans are so old but one of my favorites (these are the same style, Rocket High Waist, just different wash).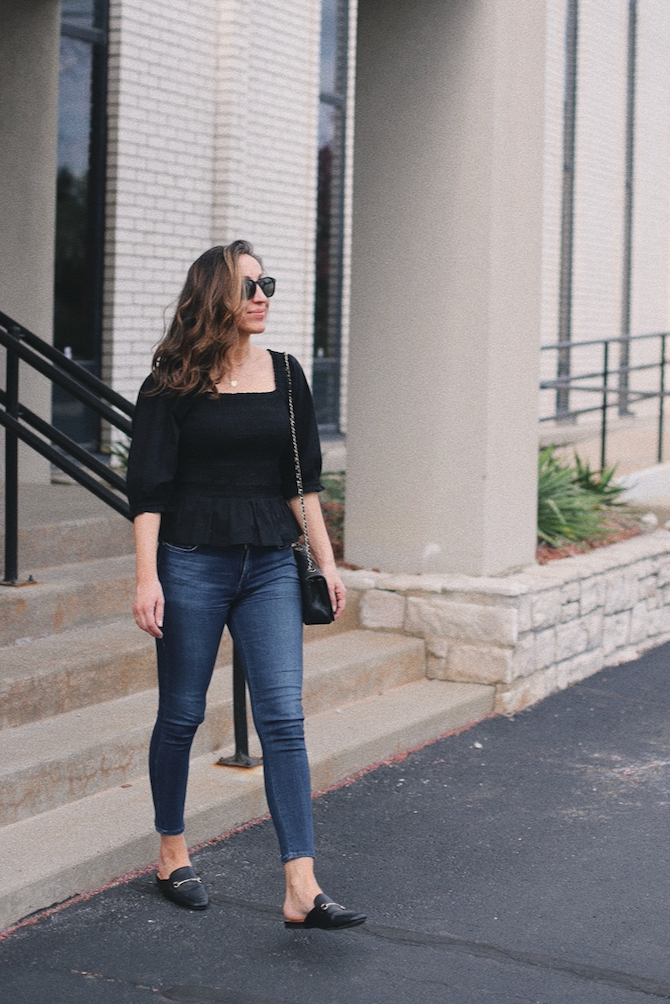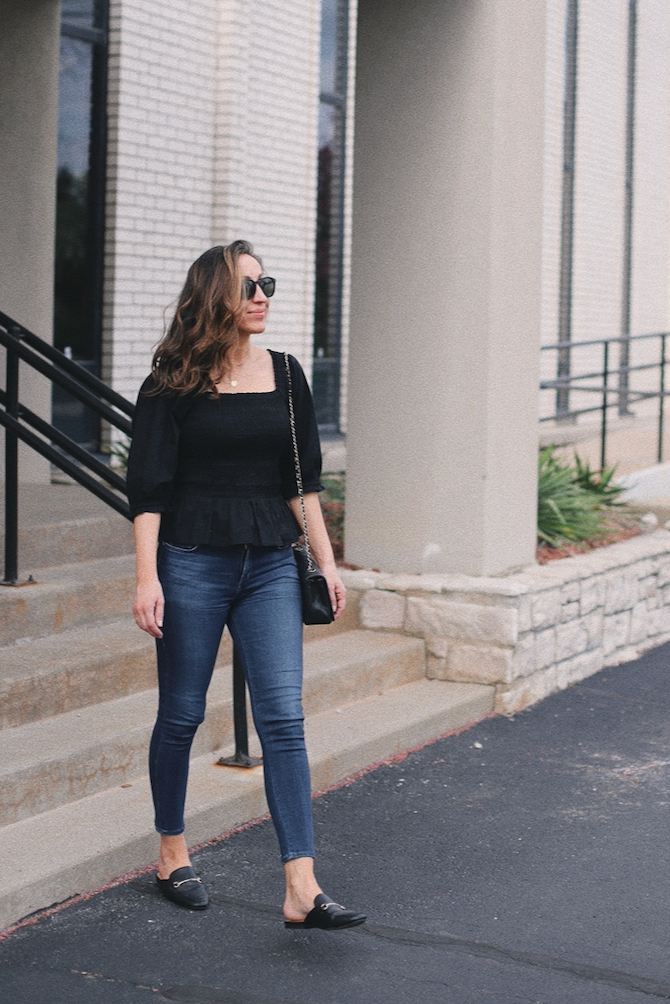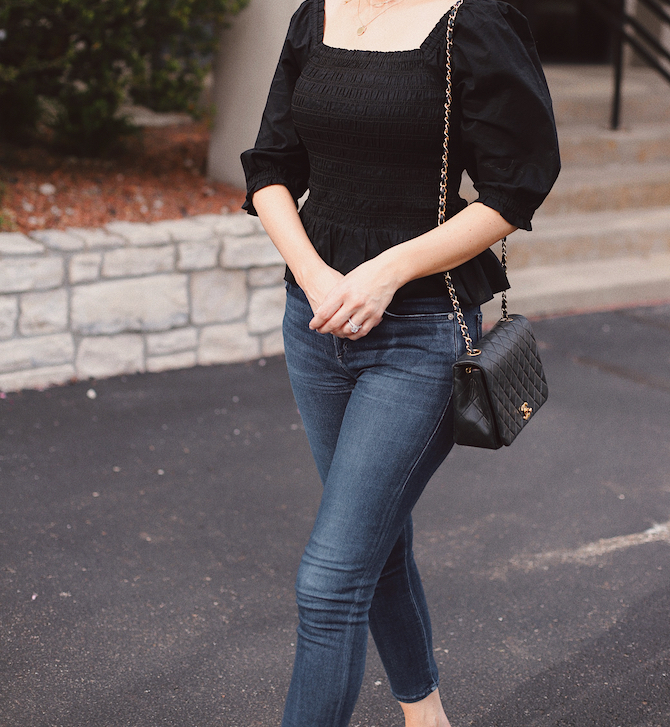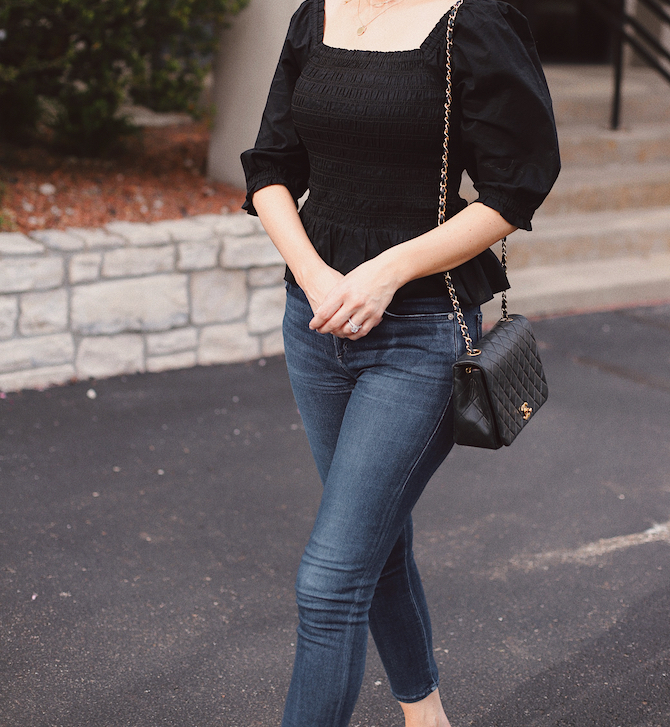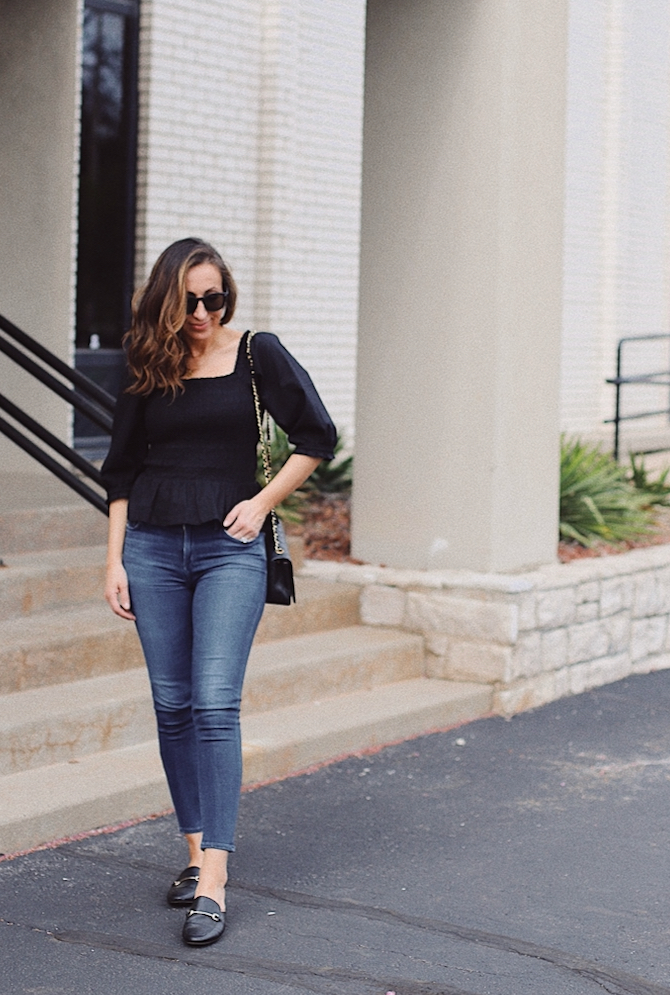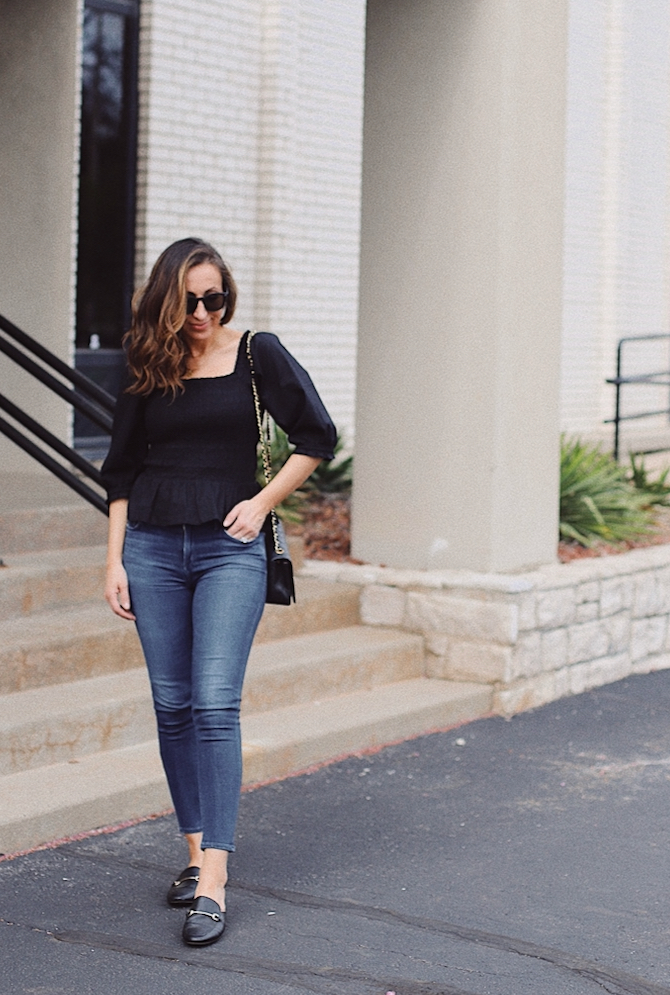 Smock Top in XS | old Citizens of Humanity jeans (same fit linked) – similar styles here, here and here for $35 | Mules (few years old) – almost identical here (they get great reviews) and here | Le Spec Sunglasses | Vintage Chanel – love these options under $30 here and here
I really loved the way this floral top looked with blue jeans especially. So pretty, right?!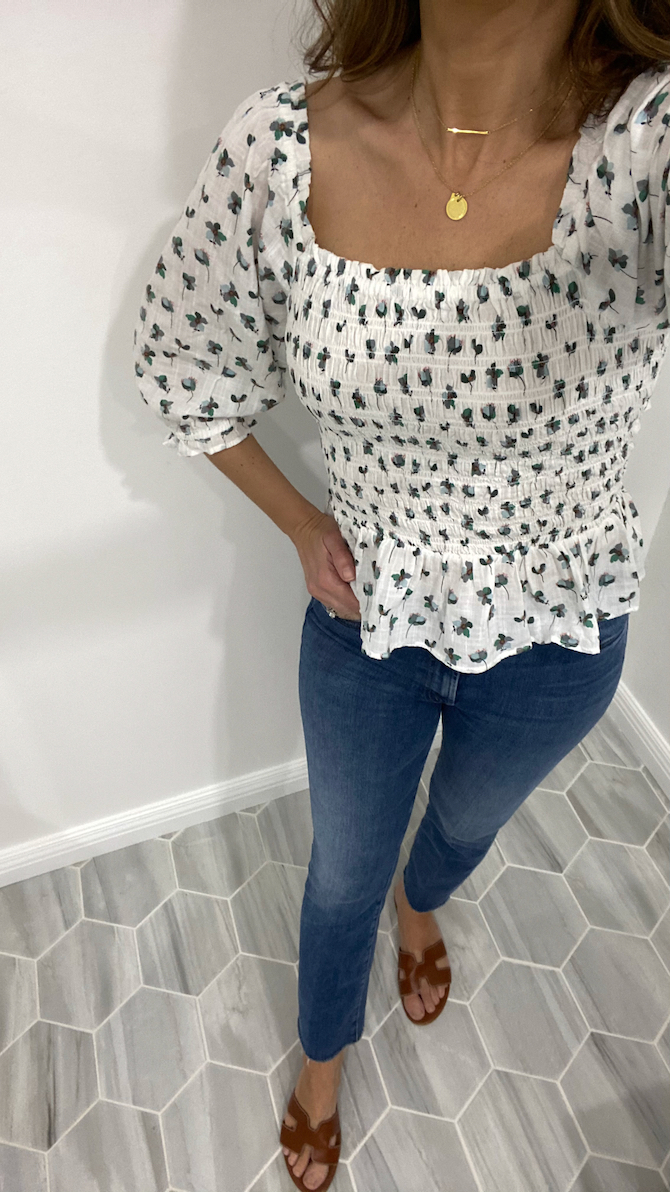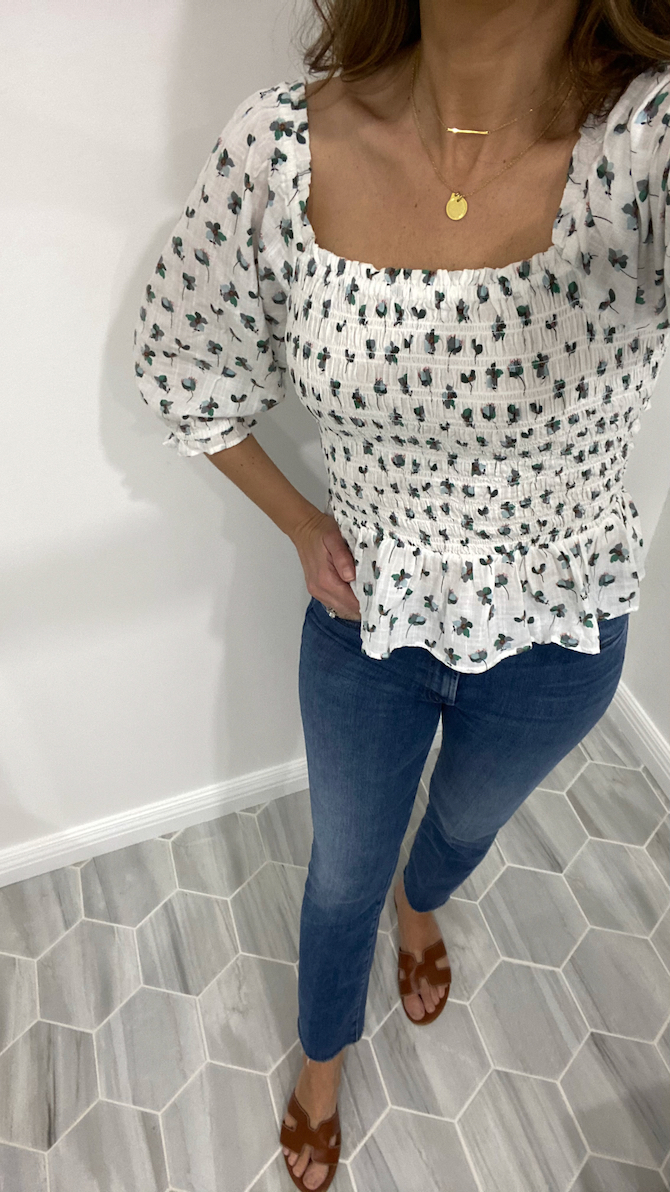 Same old necklaces that I wear pretty much every day – bar necklace (on sale and I've never seen it on sale), pendant necklace (part of a set) | Jeans tts | Slides (size up. This is my 3rd year wearing these. Love them)
~Have a great day~