Since a lot of you were interested in this DeMellier Vancouver bag I thought I would do a little review.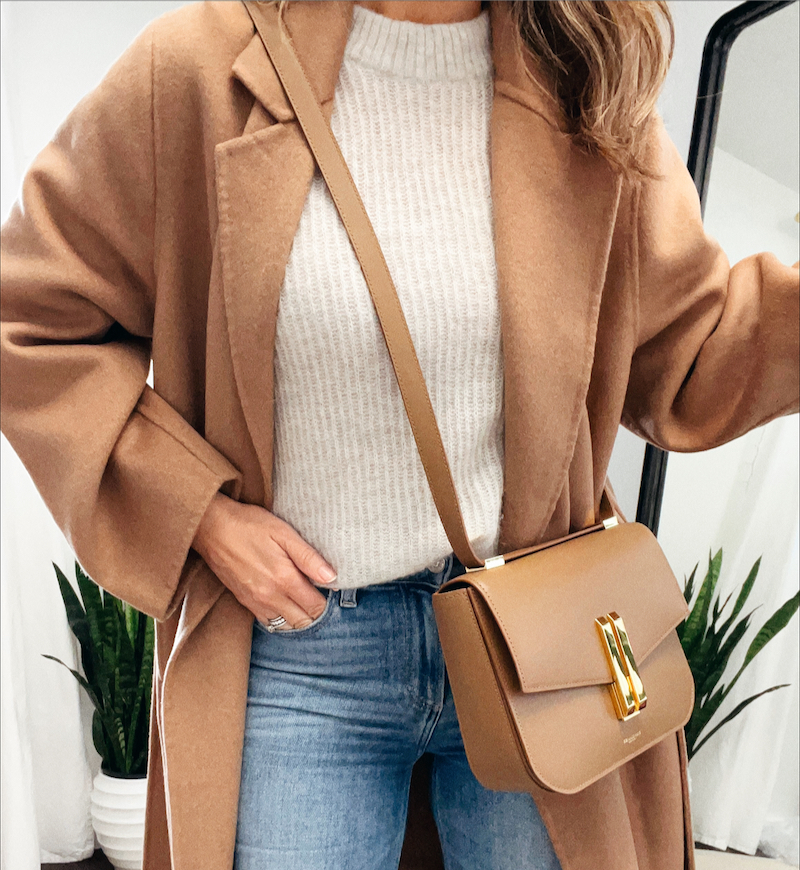 I've been eyeing this gorgeous crossbody bag for over a year. I purchased it directly through the DeMellier website and it arrived in about a week. Free Shipping and Returns Worldwide.
Brand Overview
The bags are handcrafted in Spain by local artisans with the highest attention to detail and using the finest sustainably sourced Italian and Spanish materials. For every bag purchased, they fund lifesaving vaccines and treatments for children in need. You can read more about DeMellier's products and values on their site. Megan Markel and Kate Middleton are fans of the brand too.
Style and Functionality
The bag has a timeless sleek yet modern design. The gold clasp hardware is beautiful and adds interest to the bag without looking tacky. The bag measures at 9″ wide, 7″ tall and 3″ deep. The size is perfect for everyday use and goes easily from day to evening. The strap is adjustable with multiple loops. This versatile bag can be worn as crossbody, shoulder bag by doubling the strap, or even as top handle. This bag has a similar aesthetic to the Celine Box Bag and the Saint Laurent Le Carré but a LOT more affordable.
It fits all my essentials – iPhone 13 max pro, key fob, card holder, sunglasses, sanitizer, antibacterial hand wipes, and chapstick with room left (what as actually in the bag as I typed this post). It actually closes easier if the bag is not on the empty side (which seems to be the case with most bags that have this type of clasp closure, including my LV Pochette Métis).
Quality
The quality of the leather and the craftsmanship did not disappoint. I purchased the Deep Toffee color in smooth cowhide leather. The interior is lined with luxurious black cotton. The attention to detail is impressive and and I did not notice any stitching out of place either (it looked perfect actually). They monogram for free if that is something you're interested in. It's safe to say that the quality seems excellent and better than some of the pricier bags I own. The bag does not scratch easily and I did the test by actually scratching it with my nails – no scratches at all. This doesn't mean that the bag is scratch resistant but it is nice to know that I don't have worry about how I handle it. It will be interesting to see how it holds up over the years.
Verdict
Overall, I am very happy with the quality and style of this beautiful yet functional bag. The price point is great considering the craftsmanship and quality. I will most likely add another style to my collection at some point. I am loving the Stockholm bag and the Marrakesh bag.
Saks also sells select DeMellier styles.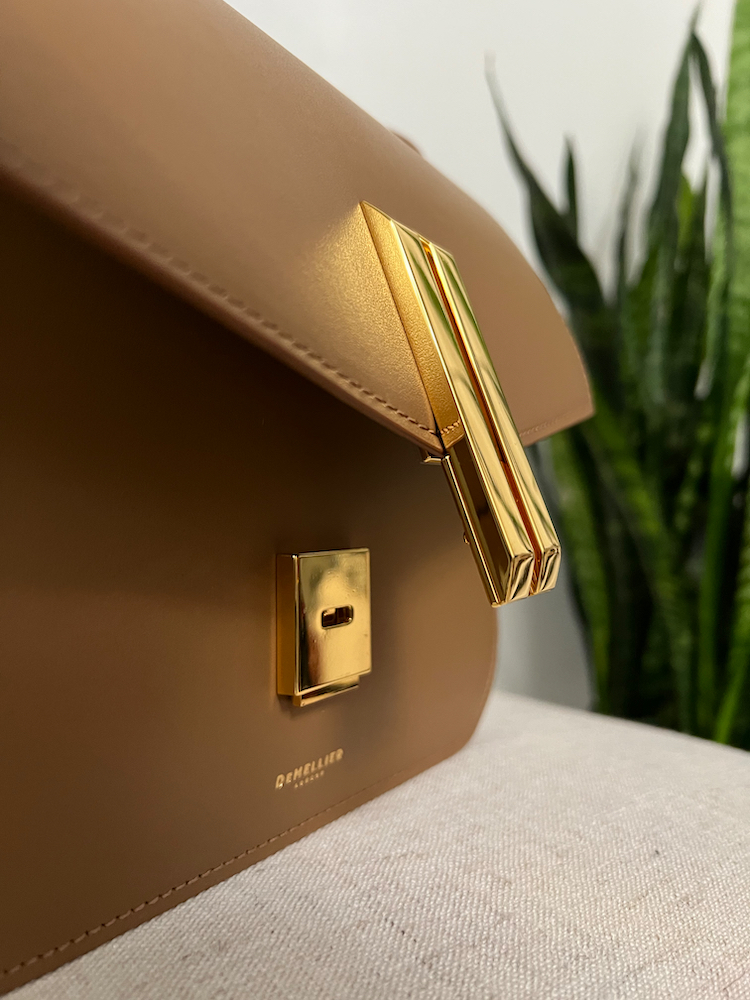 Feel free to ask any questions you might have about this pretty bag.