Happy Tuesday!
Narrowing down some of my favorite Prime Days deals. And I say narrowing down because it seems this year there are even more amazing deals. I added everything below, and then some, to my Amazon Store Front which includes items I own and items that caught my eye. I initially didn't have anything on my list but once I started combing through hundreds if not thousands of items…I added a few items to my cart.
Below are some of my top picks. A lot of great wardrobe basics and versatile pieces. Almost everything below comes in more colors.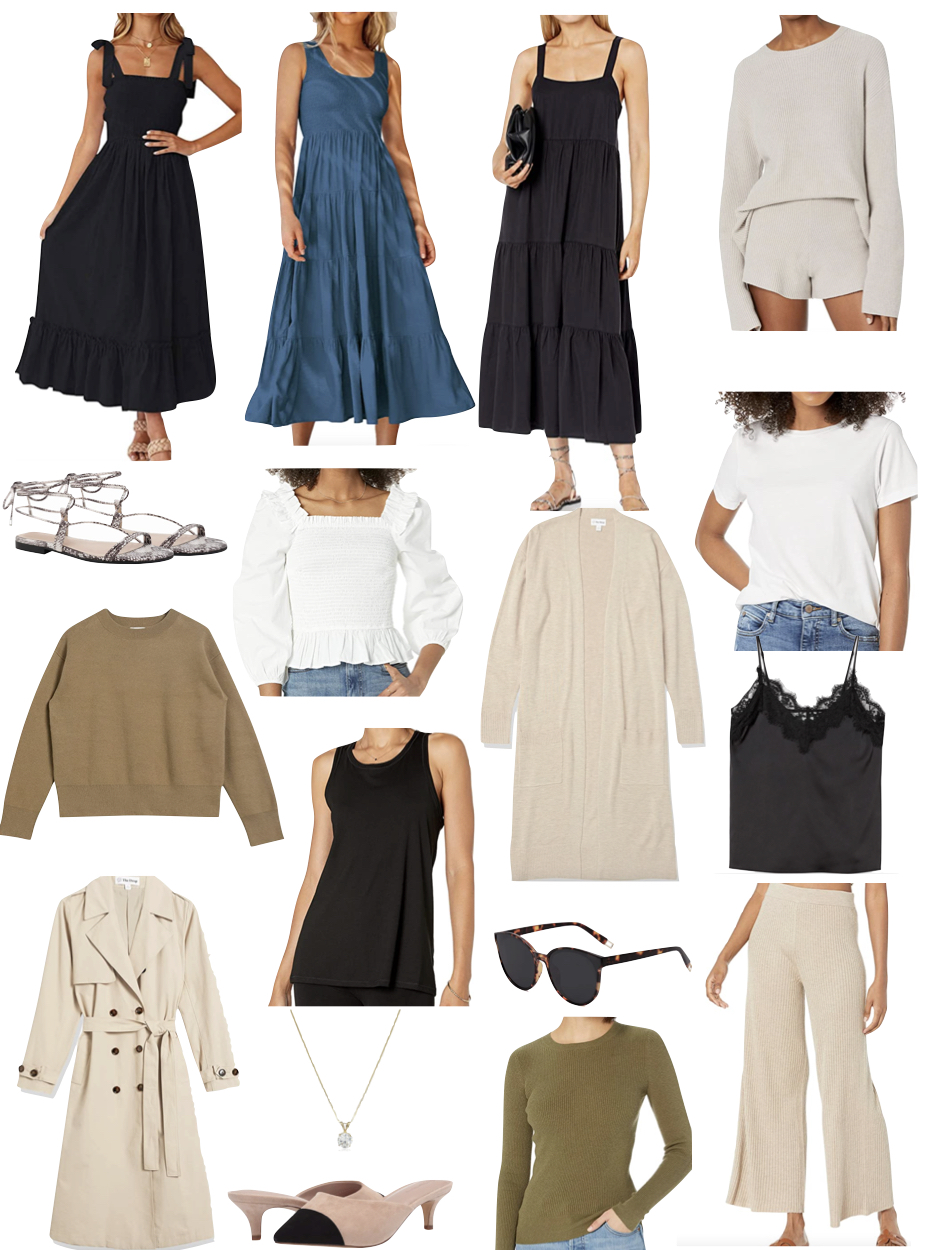 SHOULDER TIE DRESS (I have this one and love it) | SMOCKED TOP DRESS | TIERED DRESS | RIBBED SWEATER | LACE UP SANDALS | SMOCKED RUFFLE TOP | CARDIGAN | WHITE TEE | JAQUARD SWEATER | RELAXED RACER BANK TANK | LACE CAMI | TRENCH COAT | NECKLACE | TWO TONE MULES | SUNGLASSES | RIBBED SWEATER | WIDE LEG SWEATER BOTTOMS
---
A lot of great home deals. Impossible to share them all… The Vitamix is such a great deal! I have had the exact one for years.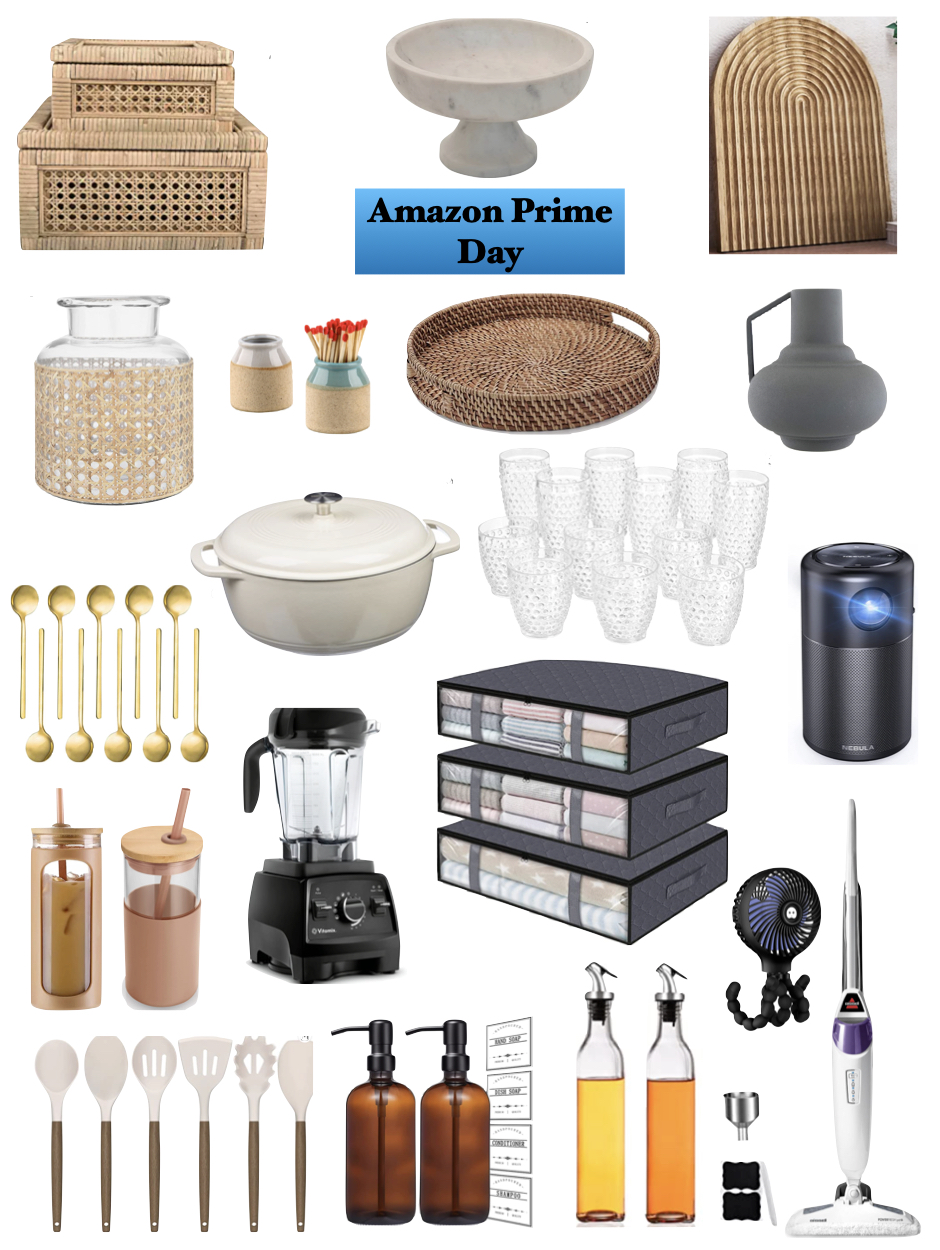 RATTAN/CANE BOX | MARBLE BOWL | WOOD BOARD | CANE SLEEVE VASE | 2 MINI MATCHES JARS | RATTAN TRAY | TEXTURED METAL VASE – 6″ | GOLD ESPRESSO SPOONS | CAST IRON DUTCH OVEN | TRITAN PLASTIC DRINK WARE | PROJECTOR | 20 oz. GLASS TUMBLER | VITAMIX | STORAGE BINS | PORTABLE MINI FAN | SILICONE KITCHEN UTENSILS | SOAP DISPENSER | OIL/VINEGAR DISPENSER | STEAM MOP – best purchase os 2020! – if you get one thing, get this! |
---
The finds below are from months ago but most items are part of prime day deals.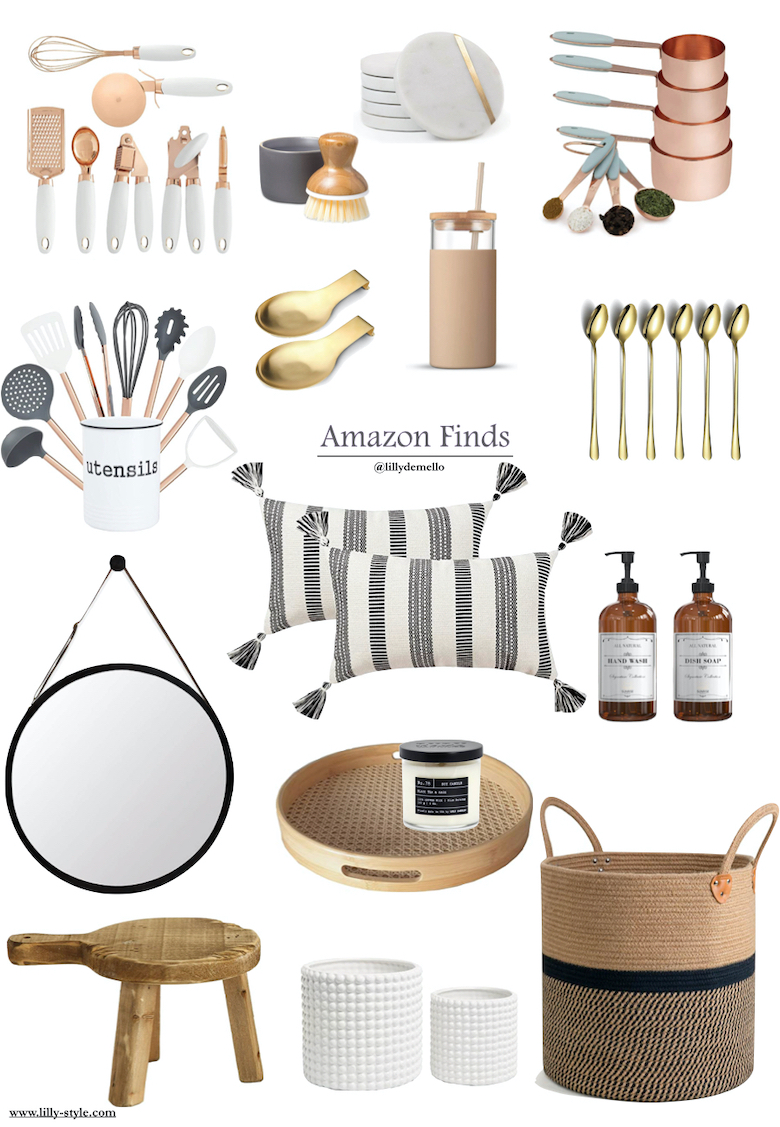 KITCHEN GADGET SET | MARBLE COASTERS | DISH HOLDER & BRUSH | COPPER MEASURING CUPS | 10 PIECE KITCHEN UTENSILS SET | GOLD SPOON REST | LONG SPOON SET | ROUND MIRROR | THROW PILLOWS | ROUND SERVING TRAY | CANDLE | REFILLABLE SOAP DISPENSER | SMALL WOOD PEDESTAL | CERAMIC PLANTER POTS | WOVEN STORAGE BASKET
What is on your prime day list?